2022 Exhibitors
---
The Neurodiversity Alliance
The Neurodiversity Alliance's mission is to create a neurodiversity-affirming world. The NeurodiversityPodcast, hosted by Emily Kircher-Morris, features conversations with leaders in the fields of education, psychology, and parenting about how to create environments at home and school that are neurodiversity-affirming. In addition to the podcast, Neurodiversity University is a platform for virtual online trainings for schools/educators, parents, and mental health care providers.
Links:
Books:
---
SPARK - Autism Study
The Michaelson Lab at the University of Iowa is investigating a wide range of topics, from high academic ability in autism, gender diversity in autism and eating and sleeping issues in autism. By joining SPARK, you can enable breakthrough research in autism, like this study, all from the comfort of your own home. Learn more or join SPARK today! www.sparkforautism.org/uiowa
Links:
---
Prufrock Press - Routledge
For more than 30 years, teachers and parents have looked to Prufrock Press for professional learning resources, gifted child identification instruments, and curriculum designed for gifted students, advanced  learners, and twice-exceptional children. 
Web: https://www.routledge.com/go/prufrock-press
---
With Understandig Comes Calm
In-person and virtual consulting for 2e adults and parents, training for teachers.
Julie Skolnick, M.A., J.D. guides and mentors parents and 2e adults to understand challenges and implement solutions unique to their situation through one-on-one consulting. She also trains teachers to better understand and provide strengths-based support for their 2e learners. Looking for a speaker for your parent and/or educator event? Reach out directly to learn more about Julie's offerings at https://www.withunderstandingcomescalm.com/services-for-educators-of-2e-students/
Contact: Julie@WithUnderstandingComesCalm.com
---
2eResources.com
2eResources.com, your FREE 24/7 place to find vetted resources for 2e families, Educators and Clinicians. The ONLY directory targeted to the gifted and 2e community with essential resources organized in five categories: Education, Clinicians, Consultants, Associations and Enrichment.
Links:
---
Let's Talk 2e
Community support and on-demand conferences for parents, educators, 2e adults and clinicians.
Julie Skolnick, M.A., J.D. and Founder of With Understanding Comes Calm, LLC brings you the Let's Talk
 2e Community. This isn't your typical support group. Our "Parent Empowerment Groups" yield growth and change through a mix of education on critical topics for understanding the twice exceptional profile, and community-based camaraderie with a global group of like-minded and like-situated parents.
Let's Talk 2e Conferences host fellow thought leaders in presenting research-based presentations on issues affecting the twice-exceptional population. Parents, educators, clinicians, and 2e Adults  are empowered to implement strategies in their homes, classrooms and with clients. Join us for a conference, not just a conversation.
Links:
---
The Bridges Educational Group
Bridges Academy is a Los Angeles-based college preparatory school for Grades 4-12 dedicated to educating and supporting twice-exceptional (2e) students. Learn More
The Bridges 2e Center supports educators and the broader community in the identification, understanding, and education of twice-exceptional learners. Learn More
Bridges 2e Media publishes 2eNews.com and Variations2e magazine, providing high-level information about twice-exceptional (2e) education and cognitive diversity. Learn More
The Bridges Graduate School of Cognitive Diversity in Education seeks to inspire and develop innovative leaders of positive change, offering certificate, master's, and doctoral programs. Learn More
---
The G Word Film
Defying popular myths that assume most gifted people are wealthy, white, and will do fine on their own
, THE G WORD reveals the economic, cultural, and gender diversity of our nation's gifted and talented population at every stage of life, highlighting their educational challenges, social isolation, deepemotional sensitivities, and complex, neurodiverse brains. It puts a face to the physical threats experienced by many in our schools and society-at-large, while also revealing a large and lively community of people working hard to meet their needs while challenging the prejudice and trauma that comes with being labeled "smart" in the 21st century. Directed and produced by Marc Smolowit
Links:
Presentation Deck:https://bit.ly/33QTOCu

Contact:

---
 2021 Exhibitors & Sponsors
---
UConn's Renzulli Center
The Renzulli Center for Creativity, Gifted Education, and Talent Development is one of the leading centers in the world in the area of gifted education and talent development. Our mission is to promote enjoyment, engagement, and enthusiasm for learning in teachers and students at all levels of education through high-quality research and outreach on innovative teaching approaches. Our work in talent development and gifted education is based on practical applicationns of over four decades of research, as are the direct services we provide to teachers, administrators, researchers, and policy makers throughout the world.
---
Gifted Unlimited
Gifted Unlimited, LLC is a publisher of quality, research-based information pertinent to the gifted population and to those who support them. Our mission is to inform and inspire the gifted experience throughout the lifespan via publications and regional gatherings. We offer content that focuses on the social emotional needs of gifted individuals and educational advocacy and policy.

Books:
Misdiagnosis and Dual Diagnoses of Gifted Children and Adults (2nd edition) ADHD, Bipolar, OCD, Asperger's, Depression, and Other Disorders  James T. Webb, Ph.D.
Living with Intensity: Understanding the Sensitivity, Excitability, and Emotional Development of Gifted Children, Adolescents, and Adults 
Programs:
---
TiLT Parenting
TiLT Parenting is a website, top podcast, community, and educational resource for parents raising differently wired children. Founded by Debbie Reber in 2016 to help parents raising DIFFERENTLY WIRED™ kids do so from a place of confidence, TiLT is founded on the premise that being differently wired isn't a deficit—it's a difference. TiLT's mission is to change the way difference is perceived and experienced in the world so these exceptional kids can thrive in their schools, in their families, and in their lives. Learn more at https://tiltparenting.com 
Sign up for the free 7-Day Differently Wired Challenge:

 

https://tiltparenting.com/7day
Download the first chapter of Debbie's book,

 

Differently Wired, by texting "tilt" to 66866
---
Prufrock Press
For more than 30 years, teachers and parents have looked to Prufrock Press for professional learning resources, gifted child identification instruments, and curriculum designed for gifted students, advanced  learners, and twice-exceptional children.
---
Axylu Academics
Virtual executive function, ADHD, & 2e coaching for students & adults targeted at improving academic & work performance.
http://www.axylu-academics.com
---
With Understanding Comes Calm
We guide parents of gifted & distractible children, mentor 2e adults and collaborate with clinicians on how to bring out the best and raise self-confidence. Clients are empowered through knowledge, strategies, & advocacy. Subscribe to Julie's monthly newsletter, "Gifted & Distractible" on her website www.WithUnderstandingComesCalm.com. Follow her at With Understanding Comes Calm on Facebook, on Instagram @letstalk2e, and on Twitter @JulieSkolnick
---
Camp Alsing
Camp Alsing, located in Standish, ME is a premier co-ed residential summer camp for children with High-Functioning Autism, Asperger's Syndrome or other social communication challenges.
Camp Alsing's specially trained staff guide children, ages 9-17, to develop connections and expand their boundaries in a traditional camp setting.

At Camp Alsing, we help your child explore, grow, and soar. Join us.
---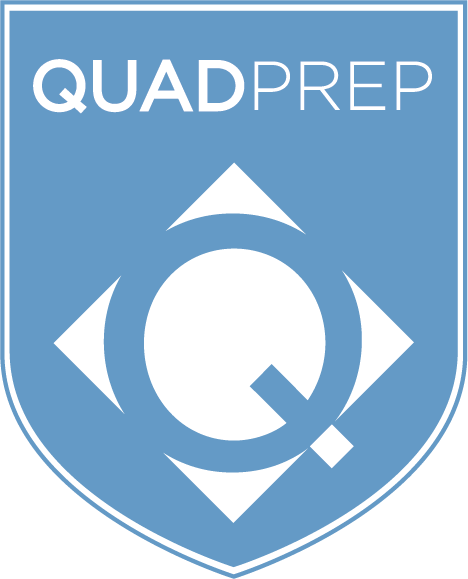 The Quad Preparatory School is an independent, non-profit, K-12 college preparatory school dedicated to the education of twice-exceptional students, bright and creative children who learn differently. Founded in 2013, Quad Prep is a vibrant professional and collegial learning community for employees with two campuses in Lower Manhattan in New York City.
---
NICOLE A. TETREAULT, PhD
---
Dr. Scott Barry Kaufman
https://scottbarrykaufman.com/
---