---
UConn's Renzulli Center
The Renzulli Center for Creativity, Gifted Education, and Talent Development is one of the leading centers in the world in the area of gifted education and talent development. Our mission is to promote enjoyment, engagement, and enthusiasm for learning in teachers and students at all levels of education through high-quality research and outreach on innovative teaching approaches. Our work in talent development and gifted education is based on practical applications of over four decades of research, as are the direct services we provide to teachers, administrators, researchers, and policy makers throughout the world.
---
Gifted Unlimited
Gifted Unlimited, LLC is a publisher of quality, research-based information pertinent to the gifted population and to those who support them. Our mission is to inform and inspire the gifted experience throughout the lifespan via publications and regional gatherings. We offer content that focuses on the social emotional needs of gifted individuals and educational advocacy and policy.

Books:
Programs:
---
TiLT Parenting
TiLT Parenting is a website, top podcast, community, and educational resource for parents raising differently wired children. Founded by Debbie Reber in 2016 to help parents raising DIFFERENTLY WIRED™ kids do so from a place of confidence, TiLT is founded on the premise that being differently wired isn't a deficit—it's a difference. TiLT's mission is to change the way difference is perceived and experienced in the world so these exceptional kids can thrive in their schools, in their families, and in their lives. Learn more at https://tiltparenting.com 
---
Prufrock Press
For more than 30 years, teachers and parents have looked to Prufrock Press for professional learning resources, gifted child identification instruments, and curriculum designed for gifted students, advanced  learners, and twice-exceptional children.
---
Axylu Academics
Virtual executive function, ADHD, & 2e coaching for students & adults targeted at improving academic & work performance.
http://www.axylu-academics.com
---
With Understanding Comes Calm
We guide parents of gifted & distractible children, mentor 2e adults and collaborate with clinicians on how to bring out the best and raise self-confidence. Clients are empowered through knowledge, strategies, & advocacy. Subscribe to Julie's monthly newsletter, "Gifted & Distractible" on her website www.WithUnderstandingComesCalm.com. Follow her at With Understanding Comes Calm on Facebook, on Instagram @letstalk2e, and on Twitter @JulieSkolnick
---
Camp Alsing
Camp Alsing, located in Standish, ME is a premier co-ed residential summer camp for children with High-Functioning Autism, Asperger's Syndrome or other social communication challenges.
Camp Alsing's specially trained staff guide children, ages 9-17, to develop connections and expand their boundaries in a traditional camp setting.

At Camp Alsing, we help your child explore, grow, and soar. Join us.
---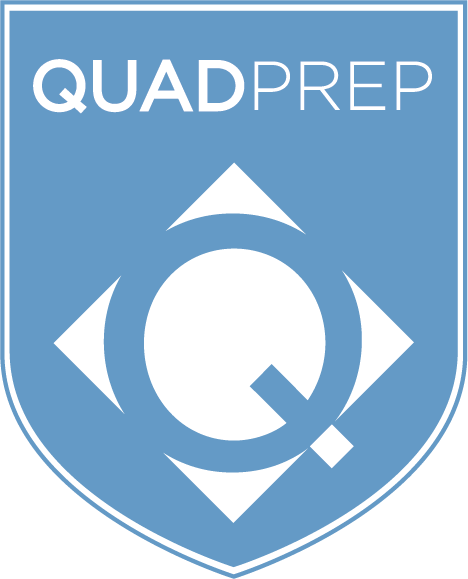 The Quad Preparatory School is an independent, non-profit, K-12 college preparatory school dedicated to the education of twice-exceptional students, bright and creative children who learn differently. Founded in 2013, Quad Prep is a vibrant professional and collegial learning community for employees with two campuses in Lower Manhattan in New York City.
---
NICOLE A. TETREAULT, PhD
---
Dr. Scott Barry Kaufman
https://scottbarrykaufman.com/
---