The 2e at William & Mary: Twice Exceptional Conference is an online event for educators, parents, gifted coordinators, special education teachers, administrators, counselors, therapists, and anyone that may come into contact with gifted learners with disabilities.
The 2e at W&M 2021 Exhibitor and Sponsorship Program offers both live and on-demand digital exposure opportunities for your company. William and Mary's Center for Gifted Education has a reputation of providing quality curriculum, research, professional development, and K-12 programs for over 30 years. Becoming an exhibitor at the online conference or sponsoring the event will help your company develop meaningful relationships with your target audience, drive sales, and build awareness of your products and/or services.
Pricing
 $300.00 - Digital Booth
Includes:
1 conference registration
Exhibitor listing on Event platform with a detailed company description, logo, graphic, up to 5 links, 2 downloads and contact information.
Packages

Bronze 

Silver 

Gold 

Platinum 

$400.00

$500.00

$750.00

$1,000.00

Digital Booth 

Digital Booth 

Digital Booth 

Digital Booth 

Logo & description on W&M website

Logo & description on W&M website 

Logo & description on W&M website 

Logo & description on W&M website 

4 Live Zoom Meet & Greets

4 Live Zoom Meet & Greets

4 Live Zoom Meet & Greets

Half-page PDF Program Ad

Half-page PDF Program Ad

Full page PDF Program Ad

30-second Video Ad (produced by you) attached to your Booth

30-second Video Ad (produced by you)

attached to your Booth
shown in Welcome each day

Participant Email List

Logo on Participant Reminder Emails
For questions, purchase of a la carte sponsorship, or for a custom package email [[aycarpenter, Dr. Ashley Carpenter]].
Reserve your Booth or Package
To reserve your Digital Booth choose the link below based on your method of payment (credit card or check/purchase order). Next, choose Conference Exhibitor Booth. When you get to the payment portal website, click ADD TO CART, then if you would like to choose a Package the choice will be available. Once you have reserved your Booth and Package we will email instructions to build your Booth.
---
2021 Exhibitors & Sponsors
---
UConn's Renzulli Center
The Renzulli Center for Creativity, Gifted Education, and Talent Development is one of the leading centers in the world in the area of gifted education and talent development. Our mission is to promote enjoyment, engagement, and enthusiasm for learning in teachers and students at all levels of education through high-quality research and outreach on innovative teaching approaches. Our work in talent development and gifted education is based on practical applicationns of over four decades of research, as are the direct services we provide to teachers, administrators, researchers, and policy makers throughout the world.
---
Gifted Unlimited
Gifted Unlimited, LLC is a publisher of quality, research-based information pertinent to the gifted population and to those who support them. Our mission is to inform and inspire the gifted experience throughout the lifespan via publications and regional gatherings. We offer content that focuses on the social emotional needs of gifted individuals and educational advocacy and policy.

Books:
Misdiagnosis and Dual Diagnoses of Gifted Children and Adults (2nd edition) ADHD, Bipolar, OCD, Asperger's, Depression, and Other Disorders  James T. Webb, Ph.D.
Living with Intensity: Understanding the Sensitivity, Excitability, and Emotional Development of Gifted Children, Adolescents, and Adults 
Programs:
---
TiLT Parenting
TiLT Parenting is a website, top podcast, community, and educational resource for parents raising differently wired children. Founded by Debbie Reber in 2016 to help parents raising DIFFERENTLY WIRED™ kids do so from a place of confidence, TiLT is founded on the premise that being differently wired isn't a deficit—it's a difference. TiLT's mission is to change the way difference is perceived and experienced in the world so these exceptional kids can thrive in their schools, in their families, and in their lives. Learn more at https://tiltparenting.com 
Sign up for the free 7-Day Differently Wired Challenge:

 

https://tiltparenting.com/7day
Download the first chapter of Debbie's book,

 

Differently Wired, by texting "tilt" to 66866
---
Prufrock Press
For more than 30 years, teachers and parents have looked to Prufrock Press for professional learning resources, gifted child identification instruments, and curriculum designed for gifted students, advanced  learners, and twice-exceptional children.
---
Axylu Academics
Virtual executive function, ADHD, & 2e coaching for students & adults targeted at improving academic & work performance.
http://www.axylu-academics.com
---
With Understanding Comes Calm
We guide parents of gifted & distractible children, mentor 2e adults and collaborate with clinicians on how to bring out the best and raise self-confidence. Clients are empowered through knowledge, strategies, & advocacy. Subscribe to Julie's monthly newsletter, "Gifted & Distractible" on her website www.WithUnderstandingComesCalm.com. Follow her at With Understanding Comes Calm on Facebook, on Instagram @letstalk2e, and on Twitter @JulieSkolnick
---
Camp Alsing
Camp Alsing, located in Standish, ME is a premier co-ed residential summer camp for children with High-Functioning Autism, Asperger's Syndrome or other social communication challenges.
Camp Alsing's specially trained staff guide children, ages 9-17, to develop connections and expand their boundaries in a traditional camp setting.

At Camp Alsing, we help your child explore, grow, and soar. Join us.
---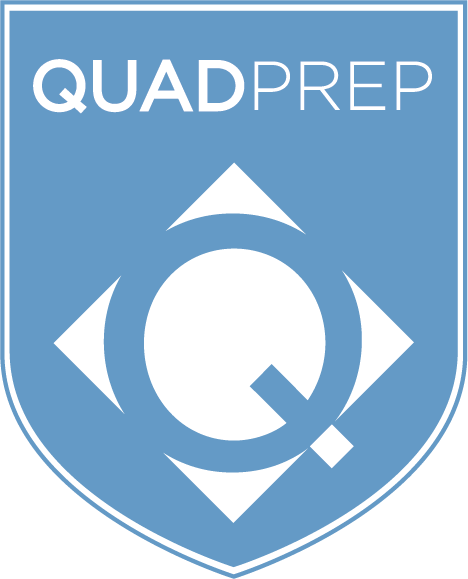 The Quad Preparatory School is an independent, non-profit, K-12 college preparatory school dedicated to the education of twice-exceptional students, bright and creative children who learn differently. Founded in 2013, Quad Prep is a vibrant professional and collegial learning community for employees with two campuses in Lower Manhattan in New York City.
---
NICOLE A. TETREAULT, PhD
---
Dr. Scott Barry Kaufman
https://scottbarrykaufman.com/
---