2022 Call for Presenters
Interested in Presenting at 2E22?
CALL FOR PRESENTERS -The Center for Gifted Education is now accepting session proposals for the 2E @ William & Mary: Twice Exceptional Online Conference held February 25th and 26th, 2022. 
The conference focuses on twice-exceptional (high-ability with learning differences or neurodiverse) children both at home and at school.  The goal of the conference is to provide information, resources, support, and community building opportunities to educators, administrators, parents, practitioners, counselors, and district personnel.
All sessions will be 60 minutes and have the option of either a live Zoom presentation with Q&A or pre-recorded. All live sessions will be recorded the day of the conference and all session recordings will be available to conference participants until December 31st 2022.
This year we invite you to present on the following topics:
Research
Gifted Education pedagogy or curriculum
Special Education strategies, techniques, 504s, IEPs
2e specific topics
For Parents and Caregivers
Policy, Process, Leadership
Social-emotional/Counseling
Medical/Therapies
Classroom strategies
Advocacy
Other
Before clicking the link to submit your proposal have the following information available:
Lead Presenter Information
Title of Session
Short Description 
Long Description
Preferences for presenting
Target audience
Co presenters Information (name, email, institution, address, phone)
Submit each session proposal separately. 2E22 sessions will be decided by December 10th. Presenters will be required to register for the conference at a reduced rate of $40.00 by December 15th, 2021.
Proposals are due November 20th, 2021. Please direct all questions to [[aycarpenter, Dr. Ashley Carpenter]]
---
2022 Keynote Speakers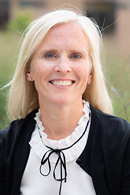 Megan Foley-Nicpon, Ph.D.
Megan Foley-Nicpon, Ph.D. is a professor in Counseling Psychology and Department Executive Officer for Psychological and Quantitative Foundations at the University of Iowa. She also serves as the Associate Director for Research and Clinic at the Belin-Blank Center for Gifted Education and Talent Development.
Dr. Foley-Nicpon's research and clinical interests include assessment and intervention with high ability students with autism spectrum disorder, ADHD, and emotional/learning difficulties, and the social and emotional development of talented and diverse students. She has one co-edited book and over 50 referred articles and book chapters in the areas of talent development, counseling psychology, and twice-exceptionality, and given over 100 presentations at international, national, and state professional meetings.
She is PI along with colleagues Susan Assouline and Saba Ali on a US DOE grant (2.1 million) to identify and provide career programming for underrepresented students in gifted education.
Dr. Foley-Nicpon provides clinical and research supervision to doctoral students in Counseling Psychology, many of whom focus on child psychology and talent development.  Awards include the Big Ten Academic Alliance Fellowship, NAGC Early Scholar Award, AERA Research on Giftedness, Creativity, and Talent Path Breaker Award, AERA Division E Outstanding Research Award in Human Development, and, twice, the MENSA Research Award, MENSA Education & Research Foundation.
Susan Baum, Ph.D. 
Susan Baum, Ph.D. is the Director of the 2e Center for Research and Professional Development at Bridges Academy, a school for twice exceptional and Provost for the Bridges Graduate School of Cognitive Diversity in Education. She is the 2010 recipient of the Life Time Achievement Award granted by the Weinfeld Group, for her contributions to the field of the education of twice exceptional learners, 2011 recipient of the Connecticut Association for the Gifted "Friend of the Gifted Award: and the 2015 Distinguish Professional Alumni Award from the Neag School of Education for her work with twice exceptional students and the Lifetime Achievement Award from AEGUS and the 2e Newsletter in 2017.In addition the  seminal book now in its third edition, To be gifted and learning disabled: Strength-based strategies for helping twice exceptional students with LD, ADHD, ASD, and more (Baum, Schader, & Owen) was awarded the won the book of the year NAGC Book of the Year award in 1918.
Professor Emeritus from The College of New Rochelle, Dr. Baum is widely published in the areas of differentiated instruction, twice exceptional students, primary-aged gifted students, and social and emotional factors affecting gifted students. A popular speaker and workshop presenter, she as traveled worldwide teaching about creativity, education of the gifted and talented and twice exceptionality. She currently is a frequent presenter at Bright and Quirky—an online summit for supporting twice exceptionality.
Dr. Baum has served on the Board of Directors of the National Association for Gifted Students, Smart Kids with 2e, and is the past president and founder of the Association for the Education of Gifted Underachieving Students (AEGUS). 
2021 Featured Speakers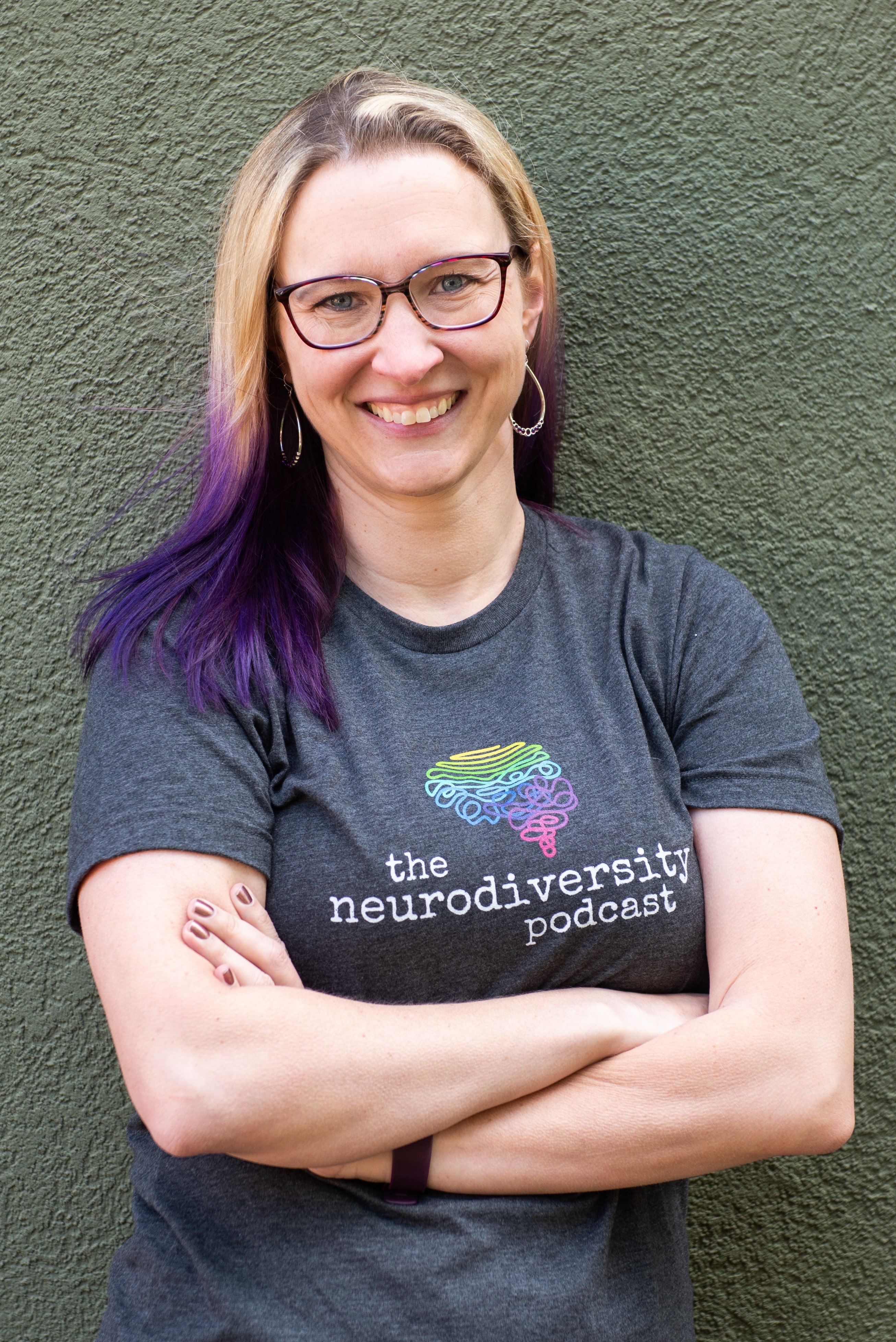 Emily Kircher-Morris, M.A., M.Ed., LPC, inspired by her own experiences as a neurodivergent person, is dedicated to destigmatizing neurodiversity and supporting neurodivergent people of all ages. She started her career as a gifted education teacher and school counselor; she is now in private practice near St. Louis, Missouri as a licensed professional counselor, where she specializes in supporting gifted and twice-exceptional kids and adults (and their families).
Emily hosts The Neurodiversity Podcast, which explores the psychological, educational, and social needs for enriching the lives of neurodivergent people. She speaks at statewide, national, and international conferences and frequently provides virtual and in-person professional development to educators, mental health clinicians, and parents worldwide.
Emily is the author of two books related to the development of children and teens who are neurodivergent and cognitively gifted. "Teaching Twice-Exceptional Learners in Today's Classroom" (Free Spirit Publishing, 2021) focuses on supporting 2e learners in the educational setting, and the forthcoming "Raising Twice-Exceptional Children: A Handbook for Parents of Neurodivergent Gifted Kids" (Routledge, 2022) is a guide for parents navigating the world of twice-exceptionality.
---
2021 Keynote Speakers
Sally M. Reis, Ph.D.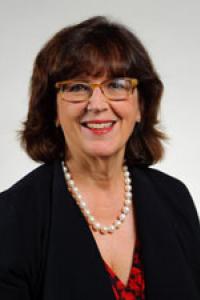 Sally M. Reis holds the Letitia Neag Chair in Educational Psychology, is a Board of Trustees Distinguished Professor in the Neag School of Education and the former Vice Provost for Academic Affairs at the University of Connecticut. She also served as Principal Investigator of the National Research Center on the Gifted and Talented and Head of the Educational Psychology Department. She was a classroom teacher in public education as well as an administrator before her work at UConn. She has authored and co-authored over 280 articles, books, book chapters, monographs and technical reports, and worked in a research team that has generated over 50 million dollars in grants in the last 15 years. Her latest work is funded research that enables an in-depth study of academic success in 2e students with Autism Spectrum Disorder, with the development of programs and interventions based on what works for this population.
Her scholarship is diverse and broad, as summarized by her numerous articles, books, book chapters, monographs, and technical reports. Her specialized research interests are related to diverse populations of gifted and talented students, including students with learning disabilities, gifted females, and culturally and linguistically diverse talented students.  She is a Distinguished Scholar of the National Association for Gifted Children and a fellow of Division 15 of The American Psychological Association.
Her research interests are related to gifted education and talent development, as well as special populations of gifted and talented students, including students with learning disabilities, gifted girls and women, and diverse groups of talented students who are often underserved. She has won many professional awards including the Distinguished Scholar Award by the National Association for Gifted Children, for her scholarly contributions to the field. She won the Neag School of Education Outstanding Research Award and the Educator of the Year Award from Future Problem Solving. Among her proudest accomplishments, besides her family, is her work on the Schoolwide Enrichment Model and her leadership of Confratute, with her partner and husband, Joseph Renzulli for over four decades.

Scott Barry Kaufman, Ph.D.
Scott Barry Kaufman, Ph.D., is a humanistic psychologist exploring the depths of human potential. He has taught courses on intelligence, creativity, and well-being at Columbia University, NYU, the University of Pennsylvania, and elsewhere. He hosts the #1 psychology podcast in the world— The Psychology Podcast— and is the author and/or editor of 9 books, including Transcend: The New Science of Self-Actualization, Wired to Create: Unravelling the Mysteries of the Creative Mind (with Carolyn Gregoire), and Ungifted: Intelligence Redefined. In 2015, he was named one of "50 Groundbreaking Scientists who are changing the way we see the world" by Business Insider. Find out more at http://ScottBarryKaufman.com. 
---
2021 Featured Speakers:
Debbie Reber
Deborah Reber is a parenting activist, New York Times bestselling author, podcast host, and speaker who moved her career in a more personal direction in 2016 when she founded TiLT Parenting, a website, weekly podcast, and resource for parents like her who are raising differently wired children. The TiLT Parenting Podcast has grown to be a top parenting, with nearly 3 million downloads and a slate of guests that includes high-profile thought leaders across the parenting and education space. A regular contributor to Psychology Today and ADDitude Magazine, Debbie's newest book is Differently Wired: A Parent's Guide to Raising an Atypical Child with Confidence and Hope. She recently spoke at TEDxAmsterdam, delivering a talk entitled Why the Future Will Be Differently Wired.
 Prior to launching TiLT, Debbie spent fifteen years writing inspiring books for women and teens. In doing so, she built a successful brand as a teen authority, was frequently interviewed and spoke about issues like media literacy, self-esteem, and confidence, and consulted for clients including the Girl Scouts, the Disney Channel, McGraw Hill, and Kaplan.
 Before becoming a writer and coach, Debbie worked in TV and video production, producing documentaries and PSAs for CARE and UNICEF, working on Blue's Clues for Nickelodeon in New York, and developing original series for Cartoon Network in Los Angeles. She has an MA in Media Studies from the New School for Social Research and a BA in Communications from Pennsylvania State University.
 In December 2018, Debbie and her family relocated back to New York City after living in Amsterdam, the Netherlands for five years. Debbie is an avid runner, traveler, and hiker, and claims reality shows as her guiltiest of pleasures.
Nicole Tetreault, Ph.D.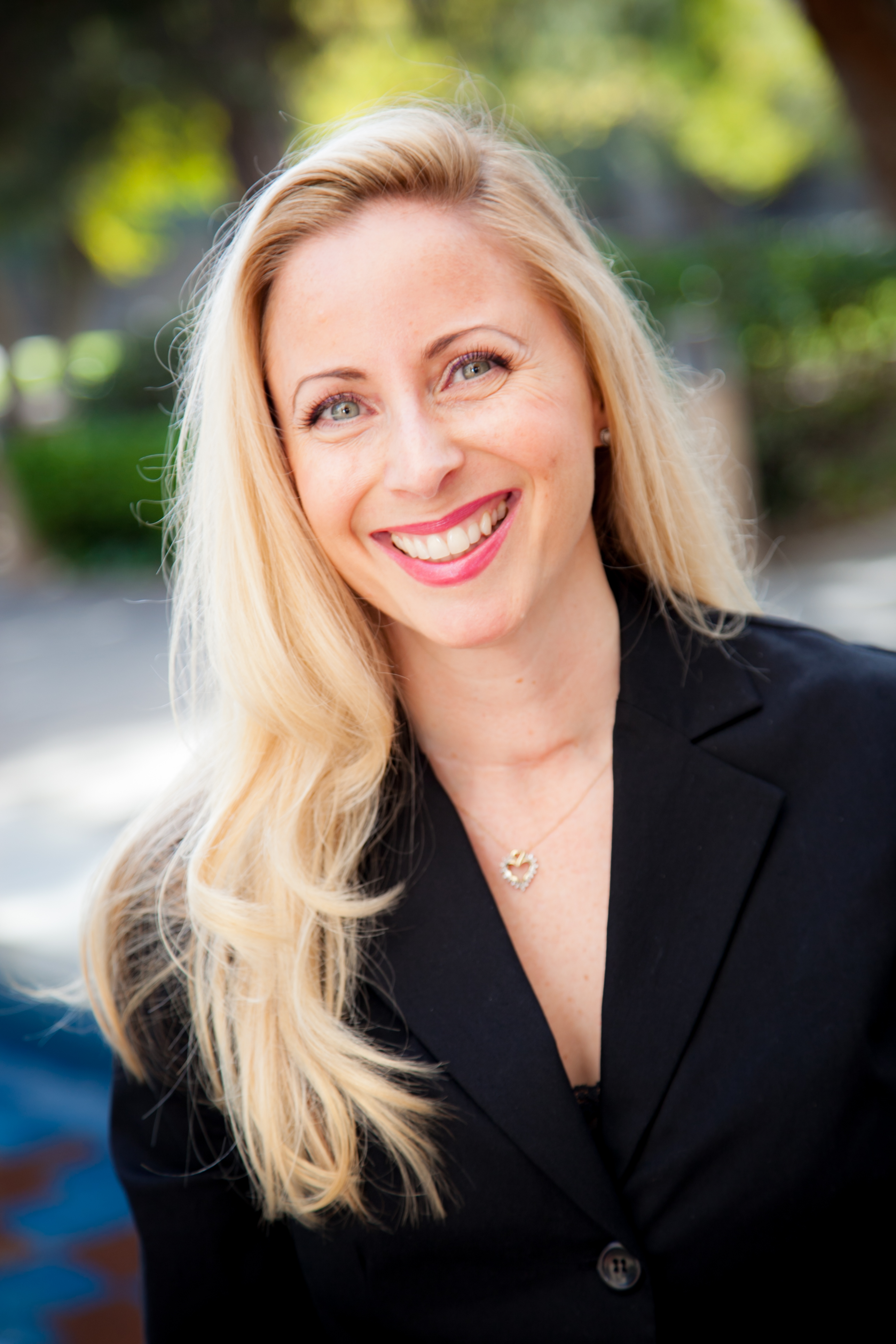 Nicole Tetreault, Ph.D., is a compassionate neuroscientist, author, meditation teacher, and international speaker on topics of neurodiversity, neurodevelopment, creativity, mental health, and wellness. Her book, Insight into a Bright Mind, explores groundbreaking research examining the experiences of unique, creative, and intense brains through interviews, storytelling, and literary science, while advocating for new directions of human diversity and neurodiversity. As the founder of Awesome Neuroscience, she translates the most promising neuroscience and positive psychology for people to live their best life. Nicole has authored numerous academic papers on intelligence, autism, brain evolution, neuroinflammation, and behavior. As recipient of the Milton Career Exploration Prize from Caltech, she founded the novel non-profit Beyond the Cell, a transformative program to rehabilitate incarcerated women through guided meditation, neuroscience, literature, and expressive writing. Nicole believes we have the ability to wire our minds for positive plasticity through compassion and wisdom and live the life we dream. For more about Nicole, please visit nicoletetreault.com and beyondthecell.org.
---
2021 Breakout Session Presenters
Gabriela Álvares
Gabriela Álvares is a Communications Major in her junior year, graduating with a master's degree in Public Relations with a specialization in Social Media in 2022 at Quinnipiac University. In addition to being a full-time student, she works in the Admissions Office as a tour guide for prospective students. After I graduate, her ultimate career goal is to be an ambassador, advocate, voice, and public speaker for Learning Differences. "My goal is to be an educator on this subject which I am passionate about as I myself am Dyslexic. I believe with all my personal experience I will impact and break certain myths and misunderstandings people have regarding learning differences because they work differently, the barrier to being successful. This is a global issue that is at times discriminated against and minimized and I want to become an ambassador working to represent Dyslexia as a positive and a possible force of success."
---
Beth Baldwin, M.Ed.
Beth Baldwin is a gifted education specialist for Fairfax County Public Schools (FCPS). Her work includes developing and leading workshops for school staff and parents regarding all aspects of gifted programming. Beth has developed and taught gifted endorsement courses for Fairfax County, including Social-Emotional Needs of Gifted Learners and Understanding and Supporting Twice-Exceptional Learners. Beth is an active member of the FCPS 2e Handbook project team, whose goal is to provide schools and families with resources to support the identification, instruction, and social-emotional wellness of twice-exceptional students.
---
Kim Bertha, MS, MEd
I am a Special Education and 504 Coordinator for Douglas County Schools in Colorado. I have over 30 years of experience in both the private sector and education field as a Speech Language Pathologist and Special Education Administrator. My journey into the world of Twice Exceptional began with my son 15 years ago. Over the last 6 years I have partnered with the Gifted and Talented department to provide support to our staff in Douglas County through professional development, case consultations, and collaborative program development.
---
Edith Burke
Edith "Edee" Burke has a life-long interest in supporting all students and the impact that their educational experiences have on their futures. With over 30 years of teaching experience, she has worked with students of all ages and abilities from very diverse backgrounds in rural, suburban, and urban classrooms, each with a dream of their future. Her core belief is that each person has the right to access their destinies, and seeks to clear the pathways to those dreams through supportive educational programming.  Edee currently works with teens who have emotional and behavioral disabilities as well as working as an adjunct faculty for Bridges Graduate School of Cognitive Diversity.
---
Misty Burkhart, MA, M.Ed
Misty Burkhart has worked in the field of gifted education for her entire career.  She has been a Gifted Cluster Teacher, a Gifted Facilitator, RTI Specialist, Professional Learning Specialist, Gifted Feeder Lead and is now the Coordinator of Advanced Academics and Gifted Education in a large district.  Her passion for gifted students and in particular, 2e students is what motivates her to increase awareness and help to develop advocates.  Mrs. Burkhart holds a master's degree in Curriculum, Leadership & Administration as well as a Gifted Endorsement from the state of Colorado.
---
Ashley Y. Carpenter, Ph.D.
Dr. Ashley Carpenter is the coordinator of the 2e @ William & Mary Conference, an assistant professor of gifted education and director of professional development at the Center for Gifted Education at William & Mary. She formerly was both a special education teacher and a teacher of the gifted. She is also the parent to a wonderful twice-exceptional little boy.
---
Nicole Cavaliere, M.Ed.
Nicole Cavaliere is currently the Interim Lower School Director of Academics at The Quad Preparatory School. She first joined The Quad Preparatory School in 2016, as a STEM Head Teacher. She holds a Masters of Education in Elementary Education and has a Bachelor of Arts in Art and Design Education from Pratt Institute.
---
Patricia Costis, Ph.D.      
Patricia Costis is the Program Coordinator for NORSTAR, a gifted STEM program in Norfolk Public Schools. She received her doctorate at William and Mary in Educational Leadership/Gifted Administration. She has researched the identification of gifted students with Autism Spectrum Disorder, and developed a team model for meeting the needs of 2e students in NPS. She has presented at state and national gifted conferences on topics including the IEP process for 2e students, 2e identification issues. 
LinkedIn: https://www.linkedin.com/in/patty-costis-phd-7202187b/
---
Carlita RB Cotton, Ph.D.
Carlita RB Cotton is a Professor of Psychology at Charter Oak State College, Associate Faculty at Post University and a certified Universal Design for Learning (UDL) teaching fellow. Dr. Cotton earned her Ph.D. in Education of the Gifted and Talented and Counseling Psychology from the University of Connecticut. She holds a Master's of Divinity (MDiv) in Counseling and Theology from Howard University; B.A. degree in Russian language (State University of New York at Albany); and is a 20-year US Air Force veteran. She currently serves as Planning and Zoning Commissioner (Mansfield CT), Inland Wetlands Commissioner and Justice of the Peace. Her research foci include multicultural counseling and competencies; incorporating UDL in curricula and training pre-service teachers of twice exceptional students.
ORCID: https://orcid.org/0000-0003-2434-8055
---
Jennifer Riedl Cross, Ph.D.
Jennifer Riedl Cross, Ph.D. is the Director of Research at the William & Mary Center for Gifted Education. Dr. Cross holds a doctorate in educational psychology with a specialty in cognitive and social processes. She is the co-editor, with Tracy L. Cross, of the Handbook for Counselors Serving Students with Gifts and Talents. Her research in the field emphasizes the social aspects of gifted education, from individual coping with the stigma of giftedness to attitudes toward giftedness and gifted education.
http://wmpeople.wm.edu/site/page/jrcross
---
Tracy L. Cross, Ph.D.
Tracy L. Cross, Ph.D., holds an endowed chair, Jody and Layton Smith Professor of Psychology and Gifted Education, and is the executive director of the Center for Gifted Education and the Institute for Research on the Suicide of Gifted Students at William & Mary. He has published more than 200 articles, book chapters, and columns; made more than 300 presentations at conferences; and published 13 books. He received the Distinguished Service Award from The Association for the Gifted (TAG) and the National Association for Gifted Children (NAGC), the Early Leader, Early Scholar and Distinguished Scholar Awards from NAGC, and in 2009 was given the Lifetime Achievement Award from the MENSA Education and Research Foundation. He has edited seven journals and is the current editor of the Journal for the Education of the Gifted. He presently serves as president of TAG and is president emeritus of NAGC. 
---
Laura Cruickshank, M.Sc
Laura Cruickshank is a middle school teacher in Calgary, Alberta who works with a diverse population of gifted learners. Some of her interests include: experiential learning, incorporating student voice into her teaching, and hands-on and interdisciplinary projects. As a new teacher, she hopes to continue to work with and support all types of learners while developing meaningful and memorable learning opportunities for her students. She values an open and communicative classroom where students are comfortable and willing to take risks in their learning and share their opinions while contributing to the design of their learning tasks and classroom experiences. Currently, Laura teaches students who are learning from home and enjoys how current circumstances provide a unique opportunity for connecting with learners in new and innovative ways.
---
Dr. Joy Lawson Davis
Dr. Davis is a career educator with over 40 years of experience as a practitioner, scholar, author and consultant. In addition to local district and university experiences, Davis served for five years as the Virginia State Specialist for K-12 Gifted services.   A graduate of the College of William & Mary Dr. Davis holds both master's and doctorate degrees in Gifted Education. Davis has conducted workshops, been a long-term program consultant, and served as a keynote speaker and distinguished guest lecturer across the nation, in South Africa, the Caribbean, Dubai UAE & Turkey. Dr. Davis recently joined the Bridges Graduate School for Cognitive Diversity as an Adjunct professor. Diversity Education and Gifted Education are her areas of special expertise. Dr. Davis has published numerous articles, technical reports and book chapters. She is the author of the award-winning book: Bright, Talented & Black: a Guide for families of African American gifted learners and Gifted Children of Color Around the World: Diverse Needs, Exemplary Practices and Directions for the Future, co-edited with Dr. James L. Moore III. Davis is the Special Populations columnist for the NAGC publication: Teaching for High Potential and serves on the Gifted Child Today advisory board. Dr. Davis also served as an at-large member of the NAGC Board of Directors.
---
Ley-Anne Folks, M.Ed.
Ley-Anne Folks is a Canadian educator specializing in 2e learners. Her interdisciplinary M.Ed. investigated supporting gifted students who were also diagnosed with ADHD. This led to exploring the impact of executive function (EF) skills on different conditions (LDs, ASD, anxiety) which impair learning in a typical classroom setting. In her work as Learning Strategist for gifted and 2e learners in grades 7-9, she helps teachers build capacity to work with 2e students in the classroom, and provides one-on-one instruction and support to help 2e students develop their academic and EF skills.
https://www.facebook.com/2eKids/
---
Terry Friedrichs, Ph. D., Ed. D.   
Dr. Friedrichs has taught gifted youth with emotional, learning, attentional, autism spectrum, health, and physical differences for 40 years. He has published widely on successfully teaching, accommodating, and advocating for these youths' strengths and challenges. He has earned a Ph. D. from the University of Virginia in Gifted and Special Education and an Ed. D. from the University of St. Thomas in Critical Pedagogy (a field that organizes in school and society for underrepresented populations).
My business website for my assessment/tutoring/advocacy center in suburban St. Paul, MN: www.friedrichseducation.com.
I personally can be reached at terry@friedrichseducation.com
Dr Friedrichs' Student Co-Presenters:
Anushka Chaudhari
Anushka, a junior at Eastview High School, Apple Valley, MN, specializes in encouraging youth toward their goals. She started a Technovation club at her high school and is currently working with the members to help immigrants understand the complex financial world. She has been a counselor for many students interested in technology and zoology. Her business camp, Designify, has instructed young girls in upper-level business skills in Summer 2020. A GT and Young Scholars student since she was a kindergartner, Anushka has helped many peers, including 2e youth, with their strengths and challenges. Her experiences in the GT world, she believes, has contributed greatly to her high school success. She advocates for the expansion of advanced thinking programs for all students. Anushka has been involved intensively with the Best Buddies program, which has helped her academic partner thrive in both academics and social development. She hopes someday to go into medical research to apply scientific knowledge to help others.
Devesh Bhor
Devesh is a junior at East Ridge (Woodbury, MN) High School. Over the last three years, he has statistically researched programs for the gifted in Minnesota to discover how 2e-inclusive that these programs are, as well as districts' spending patterns with state gifted dollars. He has presented his data at various educator conferences, such as the Supporting the Emotional Needs of the Gifted Conference. He currently serves on the board of the non-profit organization "Innovate Instruction, Ignite Learning!," which inspires student and adult advocacy for gifted and 2e students' appropriate schooling. He hopes to study further in the areas of computer engineering and wearable design.
Amogh Kulkarni
Amogh is a senior at Wayzata (MN) High School. Over the last three years, he has researched and advocated for gifted, differently abled, and twice-exceptional (2e) students, especially 2e youth, as underrepresented populations who need more funding and stronger mandates. In working for 2e youth, he has drawn on his own experiences in gifted programs and with data analysis skills. Specifically, he has tracked the comprehensiveness of gifted programs across the state and reported on the extent to which they sometimes leave out 2e students. He has presented his data at numerous educator conferences, such as the World Council for Gifted and Talented Children  He currently serves on the board of the non-profit organization "Innovate Instruction, Ignite Learning!,"which seeks to spread awareness about 2e students' learning and advocacy needs. He hopes to study further in the areas of professional education, history, and medical anthropology.
---
Cynthia Z. Hansen, M.Ed., ET/P
Cynthia Z. Hansen, M.Ed., ET/P, is an Educational Therapist/Professional and Twice-Exceptional Consultant facilitating the growth of gifted and creative individuals with executive function delays, A.D.H.D., dyslexia, and complex learning profiles using a strength-based, whole-child approach. Ms. Hansen developed and leads workshops with her game The Hand You Were Dealt: The G.A.T.E. Attribute Card Game©2016, promoting awareness of the strengths within cognitively diverse learner profiles. Ms. Hansen earned her Master of Education and Teaching Certificates (Language Arts, Social Studies, & Multiple Subjects) from U.C.L.A., her post-masters Certificate in Gifted and Talented Education at U.C.S.B., a California Certificate in Twice Exceptional Education from Bridges Graduate School of Cognitive Diversity in Education (B.G.S.), and Cindy is pursuing her doctorate at B.G.S. Cindy pursues her advocacy work as President of the Tri-County GATE Council in Southern California, as a S.E.N.G. Model Parent Group facilitator, and as an advisory board member for The G Word movie, a documentary film debuting in 2022. Ms. Hansen has been on the boards of the California Association for the Gifted and the Association of Educational Therapists. https://CynthiaZHansen.com
---
Stacy Hayden, M.A.
Stacy Hayden is a doctoral candidate in the Giftedness, Creativity, and Talent Development programs the University of Connecticut (UConn). Stacy received her B.S. in Elementary Education from Radford University (2012). She is a graduate of the UConn Three Summers Program where she received her M.A. in Giftedness, Creativity, and Talent Development (2016). Prior to her time at UConn, Stacy taught gifted students and coordinated the Young Scholars Program in Alexandria City Public Schools, Virginia. Stacy was recognized as a Javits-Frasier Scholar in 2014 by the National Association for Gifted Children and was named Outstanding Teacher of the Gifted for Region IV-E by the Virginia Association for the Gifted in 2017. Stacy is a Graduate Research Associate and Site Coordinator for Thinking Like Mathematicians: Challenging All Grade 3 Students, a research study funded by the Javits Gifted and Talented Students Education Program. Her research interests include equity, pre-identification programs, and college honors programs.
---
Dr. Melanie Hayes
Dr. Melanie Hayes has made it her life's work to help gifted and twice exceptional (g/2e) persons find their niche and work to their strengths. She is an expert in the needs of g/2e persons and works with a wide range of clients to help them thrive. She has been the recipient of SENG's Educator of the Year Award, the Jefferson Award for Public Service, and the Innovations 4 Entrepreneurs National Award. She works with organizations such as Summit Center and Bright & Quirky to provide support and guidance for g/2e clients. Dr. Hayes is the founder of Big Minds/Big Minds Online, an educational model for 2e children that lets them learn without limits through mentoring and supporting their intellectual, social, and emotional well-being. She holds a Doctorate in Educational Leadership, a Masters in Gifted Education, and a Masters in Marriage and Family Therapy. Dr. Hayes is passionate about creating a world where gifted/2e people are understood, supported, and honored for their unique abilities and outlook. She is also the mother of young adult g/2e twins, so is intimately familiar with the joys and demands of raising and educating exceptional children.
---
Dr. Stacie M. Herrera
Dr. Herrera owns Herrera Psychology, a group practice located in Florida providing private therapy, evaluations, and college coaching for children and adolescents. Having received a doctorate in school psychology, Dr. Herrera has advanced training in the assessment of a school-aged child's learning and coping abilities.She believes that through increased understanding of how we learn and communicate we can create effective educational environments and relationships essential for growth and development. Dr. Herrera supports a number of twice-exceptional students through evaluations and individual therapy. Dr. Herrera also owns Telement, a company partnering with schools to provide in-school virtual therapy support for at-risk students via telehealth. Her training gave her the knowledge and ability to work within the school system, providing support to students in the environment in which they spend a majority of their time. Thus, Telement is designed to connect more therapists with students in the school setting. As a mother of four gifted college-age children, Dr. Herrera is very familiar with supporting loved ones through stressful moments. Dr. Herrera is well versed in taking the perspective of parent, child, teacher or student to assist in increasing effective communication.
Kimberly Hopwood, Ed.D.
Dr. Kimberly Hopwood has worked in education for over 24 years as a classroom teacher and instructional leader. Her doctoral research and recent projects include authoring professional development pathways for educators to expand awareness and instructional strategies for twice-exceptional learners. Along with her work in elementary education, she also holds an Adjunct Faculty position in the Graduate School of Education and Psychology at Pepperdine University working with students to develop effective models of teaching. Through her experiences as a parent of a twice-exceptional child, an educator and a lifelong advocate for students who learn differently, Dr. Hopwood's work revolves around the commitment of relationship-building that connects teachers, parents, and students as the key ingredient for the successful academic and social-emotional outcomes of twice-exceptional students. Along with her classroom experiences, Dr. Hopwood has continued her commitment to teacher awareness and training presenting at various national conferences in which she shares her experiences as a parent, teacher, and researcher working to bridge the gap and broaden awareness of twice-exceptional and gifted diverse learners to improve classroom practices for teachers in inclusive classrooms.
---
Dr. Claire E. Hughes
Dr. Claire E. Hughes is an associate professor of Education and Teacher Preparation at the College of Coastal Georgia. A former Fulbright Scholar to Greece, she is active in NAGC, The Association for the Gifted (CEC-TAG) and Teacher Education Divisions (CEC-TED) of the Council for Exceptional Children.  She is author of numerous books and chapters, and her research areas include: twice-exceptional children- particularly gifted children with autism; positivistic views of exceptionality; and international education.
---
Molly A. Isaacs-McLeod, JD, LL.M.
Molly A. Isaacs-McLeod, JD, LL.M. is an attorney mediator, educator, and president of Gifted Unlimited, LLC. She provides advocacy and planning services to families seeking appropriate academic placement for their gifted and twice-exceptional children. She presents nationally on the social emotional needs of the gifted and educational policy issues addressing gifted students. Gifted Unlimited, LLC is a publisher of quality, research-based information pertinent to the gifted population and to those who support them. Its mission is to inform and inspire the gifted experience throughout the lifespan via publications and regional gatherings. Molly has served on the Governor's Task Force on Gifted Education, the Council on Gifted and Talented Education for Kentucky, the Board of Directors for SENG, and has created and taught numerous online classes through Athena's Advanced Academy for gifted students. Molly is a seasoned homeschooler.
---
Sarah Finch Jackson       
Sarah Finch Jackson is in her 9th year of education with Montgomery County Public Schools (MD), currently serving as the 2e Instructional Specialist in Accelerated and Enriched Instruction. She has previously taught self-contained and inclusive honors English and Reading to students in grades 6-12. Sarah received her undergraduate degree in Environmental Policy and Political Science from Roanoke College, her MAT in Secondary Education from Hollins University, and an M. Ed in Special Education, including GATES certification from Johns Hopkins University. Previous presentations include NAGC, William & Mary 2e, MEGS, and MCGATE. In addition to her professional career, Sarah currently volunteers as the chairperson of the 2e Special Interest Group with NAGC. In her personal life, Sarah is the mom to a precocious (and likely 2e) four-year-old daughter and lives with her 2e husband and her seven (yes 7) cats.
---
Christina Jones
Christina Jones is a Visiting Professor of Practice and the Director of William & Mary Law School's PELE Special Education Advocacy Clinic. Professor Jones graduated from the University of Notre Dame Law School, magna cum laude, and did her undergraduate work at the Haas School of Business at the University of California, Berkeley. Professor Jones was part of the inaugural Institute of Special Education Advocacy as an intern at the PELE Clinic, and returned to attend as a law student. She brings with her special education and disability advocacy experience at organizations including the Morgan Autism Center, the U.S. Department of Justice Disability Rights Section, the Alliance for Catholic Education, Legal Aid at Work, Equip for Equality, and The Arc of the United States. Christina's close relationship with her cousin Jennifer, a young woman with autism, fuels her advocacy efforts. 
---
Heather Lai
Heather Lai has been an educator for over 20 years and has taught in a variety of settings. Some of her interests are in the following areas: outdoor education, learning through inquiry with an integrative approach, the practice of Reggio Emilia, collaborative Design Thinking, and Executive Function skill development. Over the years, she had many partnerships with different interest groups where she shared and presented to a diverse audience. Currently, she is a middle school teacher and her practice focuses on the education of the gifted, with a content specialization in math and science. She values an inside out approach to teaching where students share their learning and voice. This year, she is teaching online and has learned a tremendous amount.
---
Emily Mofield, Ed.D.
Emily Mofield, Ed.D., is an assistant professor at Lipscomb University where she teaches gifted education and doctoral research courses. Emily has recently served as the NAGC Chair for Curriculum Studies. She has co-authored numerous award-winning advanced language arts curriculum units (with Vanderbilt PTY) and is also the author/co-author of several research publications related to achievement motivation and collaborative teaching practices. She has recently co-authored Collaboration, Coteaching, and Coaching in Gifted Education: Strategies to Support Gifted Learners with Vicki Phelps. Emily is the co-recipient of the NAGC Hollingworth Award for Excellence in Research and the 2019 TAGT's Legacy book award for Teaching Tenacity, Resilience, and a Drive for Excellence.
---
Dr. Melissa Malen           
Dr. Malen is owner and director of AxyLu Academic Coaching and provides academic coaching to students in the areas of giftedness, ADHD, dyslexia, NLD, ASD, anxiety, reading comprehension, and written expression. Dr. Malen specializes in coaching 2e learners, developing accommodations for student IEP & 504 plans, and providing professional development to teachers, counselors, and parents on giftedness and twice exceptionality. Coaching is offered in person, by videoconference, phone, via live google doc or email. Dr. Malen also collaborates on projects and presents at conferences in the areas of 2e and gifted student achievement.
www.axylu-academics.com
https://www.linkedin.com/in/axylu-academics/
https://www.facebook.com/IEP504planning/
https://mcgt.net/professionals-directory
---
Laurie Penzenstadler M.Ed (Edu. Adm.)
I have been involved in education for over thirty years. I started as a middle school science teacher and then moved into administration. I have been working in Douglas County School District as a middle school assistant principal in Parker, Colorado for the past twenty years. Nine years ago I added GT specialist and feeder lead for GT services to my AP duties. This past spring I retired as an Assistant Principal and in August began my second career as a Gifted and Talented facilitator in a split between high school and middle school. Gifted education has always been a passion of mine and lately I have found the work with 2E students very rewarding. I am continually looking for ways to improve our transition of gifted learners from elementary to middle to high school. I focus my work each and every day with the goal that all students can learn.
---
Dr. Vicki Phelps
Vicki Phelps, Ed.D., is Lead Consulting Teacher for Gifted Education in Sumner County, TN. She has been deeply involved in gifted education for the last 20 years, with a specialized interest in twice-exceptional learners. In addition to writing gifted curricula, Vicki has worked collaboratively to successfully develop and open a gifted magnet school to better meet the needs of highly gifted learners, and she regularly presents at gifted conferences, provides professional learning to schools and districts, and is an active member in professional gifted organizations where she serves as a reviewer of gifted manuscripts and proposals. Her specialized area of research is gifted adolescent motivation, and she is currently working on several articles for publication. In addition to her coauthored book, Collaboration, Coteaching, and Coaching in Gifted Education: Sharing Strategies to Support Gifted Learners (with Emily Mofield), Dr. Phelps' work on differentiation is also included in The New Teacher's Guide to Overcoming Common Challenges: Curated Advice from Award-Winning Teachers. She is also looking forward to her new book's release, Successful Virtual Learning With Gifted Students: Designing Online Lessons for Gifted and Advanced Learners in Grades 5–8, later this year.
---
Samantha Semlitz, M.S.T.
Samantha Semlitz is passionate about helping struggling students overcome their challenges. She is the Lower School Chief Learning Specialist at the Quad Preparatory School, a specialized private school in NYC for 2E children, and has a dual MST from Fordham University in both Childhood Special and General Education. In addition, she has a Wilson Level 1 certification and is certified as a Dyslexia Interventionist through CERI. She has extensive experience with Pre K through College students in general, inclusion, and special education. Samantha was the founding special education teacher at Harlem Hebrew Language Academy Charter School and founded the Learning Support department at The Quad Preparatory School. She specializes in working with students who have both learning disabilities, attention challenges and behavioral disorders. She has extensive training and experience in Reading, Writing, Math, and Behavioral interventions, as well as Assistive Technology, Mindfulness and Classroom Management. Samantha excels at using different components of various curriculums to personalize interventions and engage individual students to help them overcome their challenges.
---
Julie F. Skolnick, M.A., J.D.
Julie Skolnick, M.A., J.D., Founder of With Understanding Comes Calm, LLC, passionately guides parents of gifted and distractible children, mentors 2e adults, and trains educators on how to bring out the best and raise self-confidence in their 2e students and clients. Julie serves as Secretary to the Maryland Superintendent's Gifted and Talented Advisory Council, is an advisor for the Masters of Education Program for the Bridges Graduate School of Cognitive Diversity, is the Maryland liaison for Supporting the Emotional Needs of the Gifted (SENG), is a Committee member for the National Association for Gifted Children (NAGC) and serves as an advisor to "The G Word" feature documentary currently in production. Julie produces Let's Talk 2e! virtual conferences, hosts the Let's Talk 2e! Membership Community, maintains 2eResources.com, publishes "Gifted & Distractible" newsletter and a monthly blog. A frequent speaker and prolific writer, Julie is also the mother of three twice exceptional children who keep her on her toes and uproariously laughing. Find all of Julie's endeavors at: WithUnderstandingComesCalm.com, 2eResources.com and LetsTalk2e.com. Follow: Facebook.com/WithUnderstandingComesCalm, Instagram: @LetsTalk2e, Twitter: @JulieSkolnick, LinkedIn: Julie Rosenbaum Skolnick
---
Estee Stephenson M.Ed (Special Ed.), M.Ed (Gifted Ed.)
Esteé Stephenson is the Head of Gifted Education at St Andrew's Cathedral School in Sydney, Australia. After completing a Masters in Education (Special Education) at the University of Wollongong, Ms Stephenson worked at Autism Spectrum Australia before moving to St Andrew's in 2015. She completed her Masters in Gifted Education with Excellence at the University of New South Wales in 2020. Her professional interests include programs and provisions for Twice Exceptional students and gifted and talented young women and effective differentiated instruction for all students. @EsteeStephenson
---
Athena Tahos, M.S., CCC-SLP, TSSLD
Athena is a speech-language pathologist and social-cognitive therapist at The Quad Preparatory School in New York City. She specializes in treating young individuals with social-cognitive language deficits, executive functioning challenges, and expressive-receptive language disorders. She received a Master of Science in Communicative Sciences & Disorders from New York University, as well as a Bachelor of Arts in Psychology from Franklin & Marshall College.
---
Jessica Torres
Jessica serves as an Educational Specialist for social studies and gifted education at Education Service Center Region 12 in the heart of Texas. Formerly an assistant principal and Montessori teacher, Mrs. Torres is passionate about developing educators to provide innovative approaches and experiences for all learners as they pursue their unique interests and learning passions. 
---
Dr. Ann P. VanSkiver
Dr. Ann P. VanSkiver (Annie ): Dr. VanSkiver graduated in in 2010 with her doctorate in School, Child, and Family Psychology. She became Licensed in the Commonwealth of Virginia in 2013 and has been practicing Clinical and School psychology since. Dr. VanSkiver's son is twice exceptional (2e), diagnosed
as gifted and with autism in 2014 after waiting on an evaluation waitlist for over 9 months, effectively causing him to lose a year of early intervention services. After this experience, Dr. VanSkiver left her State hospital job in 2017 to return to her school psychology roots, opening Oceanside Evaluations, with the hope to "fill a hole" in the community" so that the most vulnerable populations are not left to wait. Oceanside Evaluations provides psychological and educational assessments for children, particularly focused on serving underserved and unique populations. She is in the process of developing a 503c with the hope of providing educational evaluations and intervention services to all children, regardless of ability to pay. She is a mother to three by birth and adoption, a teacher's wife, and a lover of dogs, New York City, and the beach.
---
Justin Villet
Justin Villet, president and founder of Sphinx Gifted Consulting, LLC, has been an educator and administrator in the field of gifted education for nearly a decade. Starting his career as an 8th grade history and English teacher, Justin has created and helped to reform numerous gifted programs, focusing on equitable practices, flexible programmatic approaches that have "staying power" within a community, and tiered cognitive opportunities for all students. Recently, Justin has been employed by districts to perform quality reviews of gifted programs, provide professional development opportunities for stakeholders, and help navigate the politically charged world of gifted education. For more information, please visit sphinx-gifted.org
---
Janeen Waddell, Ed,S., BCBA, LBA
Janeen Waddell is a board-certified licensed behavior analyst and certified teacher. She has worked with students in public, residential, and special day educational settings. Ms. Waddell also provided in home behavioral therapy to children and their families. Her current position has been designated to support school teams working with students with autism who are accessing the general education curriculum. Additionally, her focus is to provide assistance to schools with design and implementation of behavioral prevention and intervention strategies for students in Fairfax County Public Schools. She enjoys collaborating closely with teachers, parents, caregivers, and administrators by providing trainings on behavioral strategies. Ms. Waddell collaborates with school division departments and community agencies to provide a cross-functional team approach to addressing the social-emotional and academic needs of twice exceptional students. She believes strongly in working together as a team and that a quality education must involve a comprehensive, collaborative, and student-centered approach.
---
Ethan Weiss, MS, LCSW
Ethan Weiss is a practicing child and adolescent therapist in Sarasota, FL, a former middle school counselor, and (for two years) a 7th grade ELA teacher. Ethan holds a Master's degree in Child Development from the Erikson Institute and a Master's degree in Social Work from Loyola University of Chicago. He has presented at conferences in Canada and the United States, and has also led trainings and workshops on a variety of mental health topics such as using mindfulness to scaffold cultural humility, responding to child and adolescent trauma with dignity and respect, and helping students and teachers navigate anxiety in the classroom. Ethan has supported and scaffolded twice exceptional students both in school and in a private practice setting.
---
Dr. Matt Zakreski
Matthew Zakreski, PsyD is a high energy, creative clinical psychologist who utilizes an eclectic approach to meet the specific needs of his neurodiverse clients. He specializes in working with children and adolescents, as well as their families, in providing therapy and conducting psychological evaluations. He is proud to serve as a consultant to schools, a professor at the university level, and a researcher and author on his specialty, Giftedness. Dr. Zakreski is a member of Supporting the Emotional Needs of the Gifted (SENG), the National Association for Gifted Children (NAGC), and the New Jersey Association for Gifted Children (NJAGC). He is also a member of the Pennsylvania Association for Gifted Education (PAGE) Board of Directors. He has given professional talks, trainings, and keynote addresses at these organizations and others. Dr. Zakreski is the co-founder and lead clinician at The Neurodiversity Collective, where he provides therapy, coaching, training, and psychological assessment.