2022 Keynote Speakers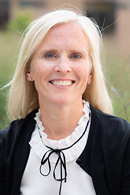 Megan Foley-Nicpon, Ph.D.
Megan Foley-Nicpon, Ph.D. is a professor in Counseling Psychology and Department Executive Officer for Psychological and Quantitative Foundations at the University of Iowa. She also serves as the Associate Director for Research and Clinic at the Belin-Blank Center for Gifted Education and Talent Development.
Dr. Foley-Nicpon's research and clinical interests include assessment and intervention with high ability students with autism spectrum disorder, ADHD, and emotional/learning difficulties, and the social and emotional development of talented and diverse students. She has one co-edited book and over 50 referred articles and book chapters in the areas of talent development, counseling psychology, and twice-exceptionality, and given over 100 presentations at international, national, and state professional meetings.
She is PI along with colleagues Susan Assouline and Saba Ali on a US DOE grant (2.1 million) to identify and provide career programming for underrepresented students in gifted education.
Dr. Foley-Nicpon provides clinical and research supervision to doctoral students in Counseling Psychology, many of whom focus on child psychology and talent development.  Awards include the Big Ten Academic Alliance Fellowship, NAGC Early Scholar Award, AERA Research on Giftedness, Creativity, and Talent Path Breaker Award, AERA Division E Outstanding Research Award in Human Development, and, twice, the MENSA Research Award, MENSA Education & Research Foundation.
Susan Baum, Ph.D. 
Susan Baum, Ph.D. is the Director of the 2e Center for Research and Professional Development at Bridges Academy, a school for twice exceptional and Provost for the Bridges Graduate School of Cognitive Diversity in Education. She is the 2010 recipient of the Life Time Achievement Award granted by the Weinfeld Group, for her contributions to the field of the education of twice exceptional learners, 2011 recipient of the Connecticut Association for the Gifted "Friend of the Gifted Award: and the 2015 Distinguish Professional Alumni Award from the Neag School of Education for her work with twice exceptional students and the Lifetime Achievement Award from AEGUS and the 2e Newsletter in 2017.In addition the  seminal book now in its third edition, To be gifted and learning disabled: Strength-based strategies for helping twice exceptional students with LD, ADHD, ASD, and more (Baum, Schader, & Owen) was awarded the won the book of the year NAGC Book of the Year award in 2018.
Professor Emeritus from The College of New Rochelle, Dr. Baum is widely published in the areas of differentiated instruction, twice exceptional students, primary-aged gifted students, and social and emotional factors affecting gifted students. A popular speaker and workshop presenter, she as traveled worldwide teaching about creativity, education of the gifted and talented and twice exceptionality. She currently is a frequent presenter at Bright and Quirky—an online summit for supporting twice exceptionality.
Dr. Baum has served on the Board of Directors of the National Association for Gifted Students, Smart Kids with 2e, and is the past president and founder of the Association for the Education of Gifted Underachieving Students (AEGUS). 
2022 Featured Speakers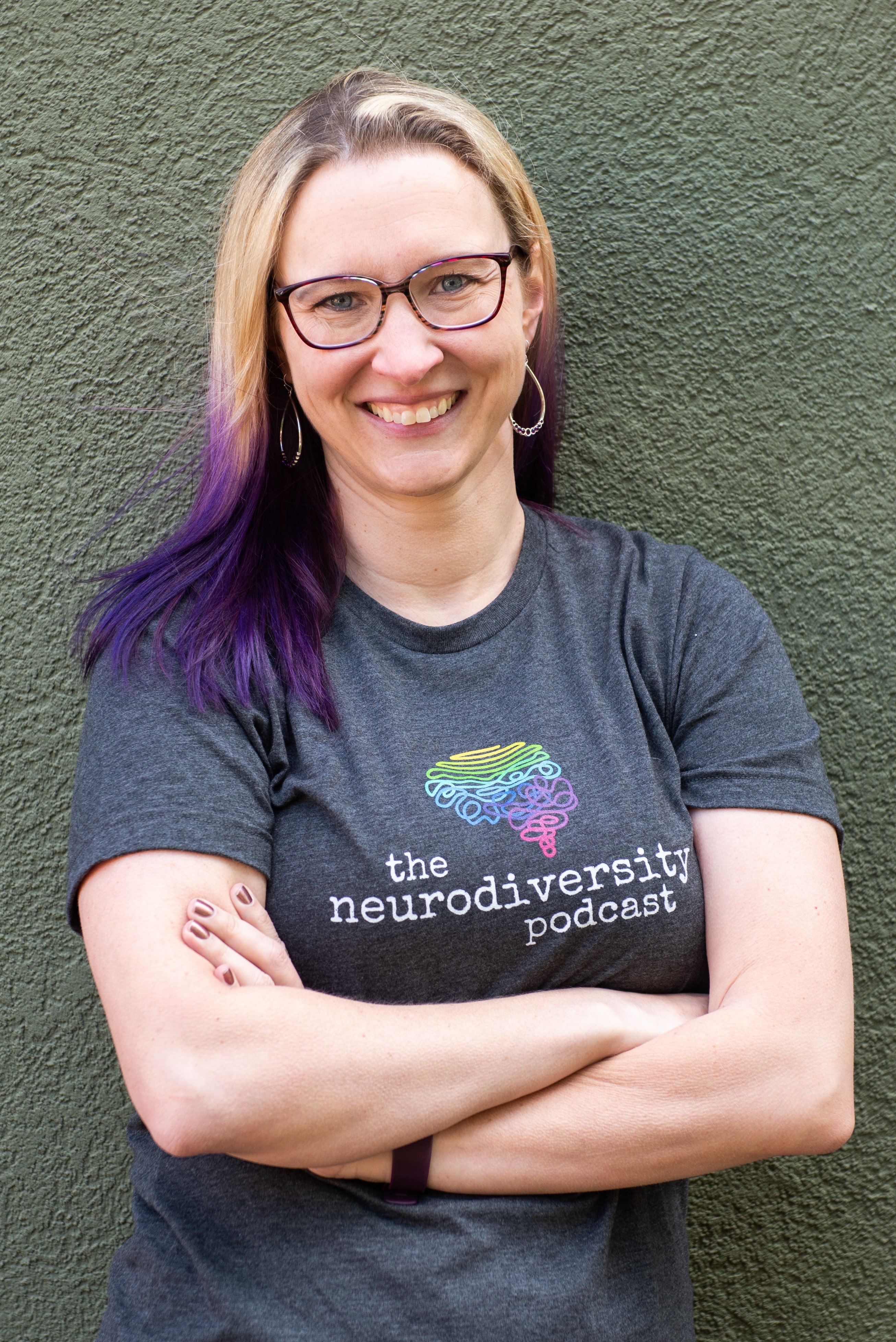 Emily Kircher-Morris, M.A., M.Ed., LPC, inspired by her own experiences as a neurodivergent person, is dedicated to destigmatizing neurodiversity and supporting neurodivergent people of all ages. She started her career as a gifted education teacher and school counselor; she is now in private practice near St. Louis, Missouri as a licensed professional counselor, where she specializes in supporting gifted and twice-exceptional kids and adults (and their families).
Emily hosts The Neurodiversity Podcast, which explores the psychological, educational, and social needs for enriching the lives of neurodivergent people. She speaks at statewide, national, and international conferences and frequently provides virtual and in-person professional development to educators, mental health clinicians, and parents worldwide.
Emily is the author of two books related to the development of children and teens who are neurodivergent and cognitively gifted. "Teaching Twice-Exceptional Learners in Today's Classroom" (Free Spirit Publishing, 2021) focuses on supporting 2e learners in the educational setting, and the forthcoming "Raising Twice-Exceptional Children: A Handbook for Parents of Neurodivergent Gifted Kids" (Routledge, 2022) is a guide for parents navigating the world of twice-exceptionality.
Dr. Joy Lawson Davis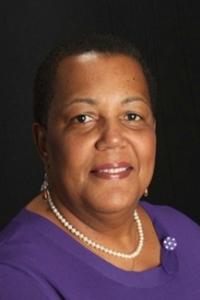 is an award-winning author, scholar, professional learning trainer, independent consultant, and equity activist. Her areas of expertise are culturally responsive teaching; equity and access in Gifted Education programs and meeting the needs of diverse gifted learners with multiple exceptionalities. Davis is also an Instructor at Johns Hopkins University, School of Education/Gifted Education and Bridges Graduate School for Cognitive Diversity. She holds two degrees in Gifted Education from the College of William & Mary. Dr Davis is a sought-after keynote speaker and trainer for organizations, school districts and state agencies across the nation and internationally- in South Africa, the Caribbean, Dubai & Turkey. Davis is a former Associate Professor & Chair, Dept of Teacher Education at Virginia Union University and earlier as an Assistant Professor, The School of Education at the University of Louisiana, Lafayette, where she taught undergraduate & graduate coursework in Teacher Education and Gifted Education. She also served five years on the Board of Directors of the National Association for Gifted Children. She is the author of numerous publications including books: Bright Talented & Black: A Guide for families of African American gifted learners; Gifted Children of Color Around the World: (co-edited with James L Moore, III), Culturally Responsive Teaching in Gifted Education (co-edited with Matt Fugate, Wendy Behrens & Cecilia Boswell): Empowering Underrepresented Gifted Students: Perspectives from the Field (co-edited with Deb Douglas) and the upcoming  Bright, Talented & Black, 2nd Edition and Bright Talented & Black Educator's Supplement. Davis serves on numerous advisory boards and on the Board of Trustees of the Roeper School in Michigan.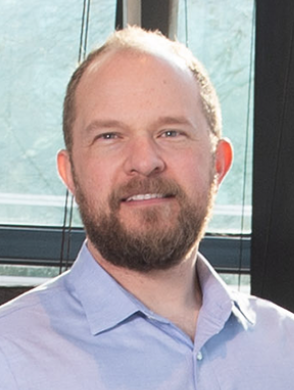 Dr. Jacob Michaelson is a Roy J. Carver Associate Professor of Psychiatry and Neuroscience and division director for Computational and Molecular Psychiatry at the University of Iowa. He and his team combine large-scale molecular data sets with machine learning to make predictions about how the brain is influenced by the genome. These approaches are applied mostly to neurodevelopmental conditions, including autism and language impairment. Michaelson also leads a collaboration at the University of Iowa focused on learning more about the biological basis of twice-exceptionality (i.e., when a person has very high cognitive ability as well as a psychiatric or neurodevelopmental diagnosis such autism). Michaelson is the Iowa site Principle Investigator for SPARK (Simons Foundation Powering Autism Research for Knowledge) and is the leader of the Network and Pathway Analysis working group of the SPARK Genomics Consortium.
---
Breakout Session Speakers
Ashley Y. Carpenter, Ph.D.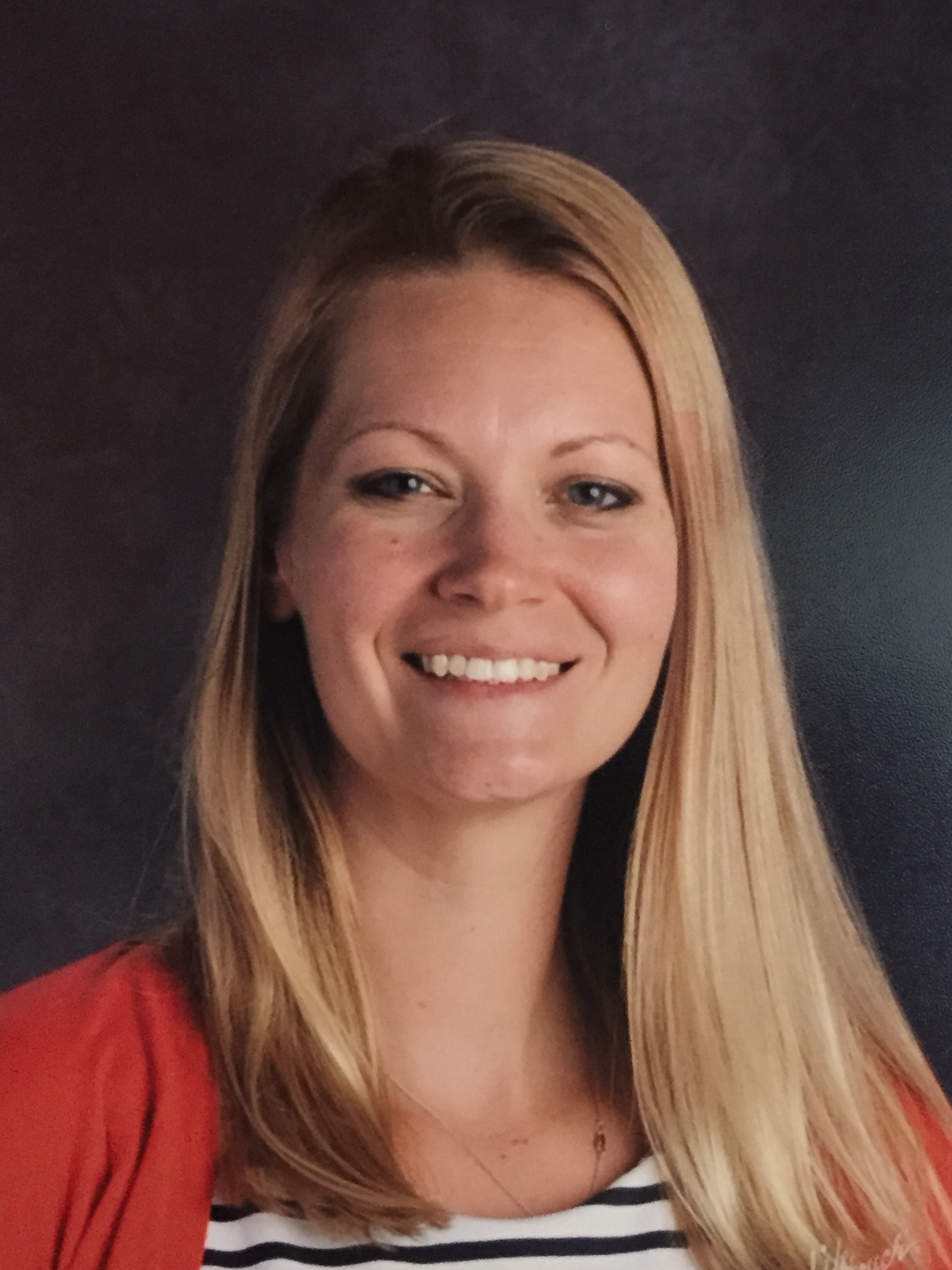 Dr. Ashley Carpenter is the coordinator of the 2e @ William & Mary Conference, an assistant professor of gifted education and director of professional development at the Center for Gifted Education at William & Mary. She formerly was both a special education teacher and a teacher of the gifted. She is also the parent to a wonderful twice-exceptional little boy.
Patricia Costis, Ph.D.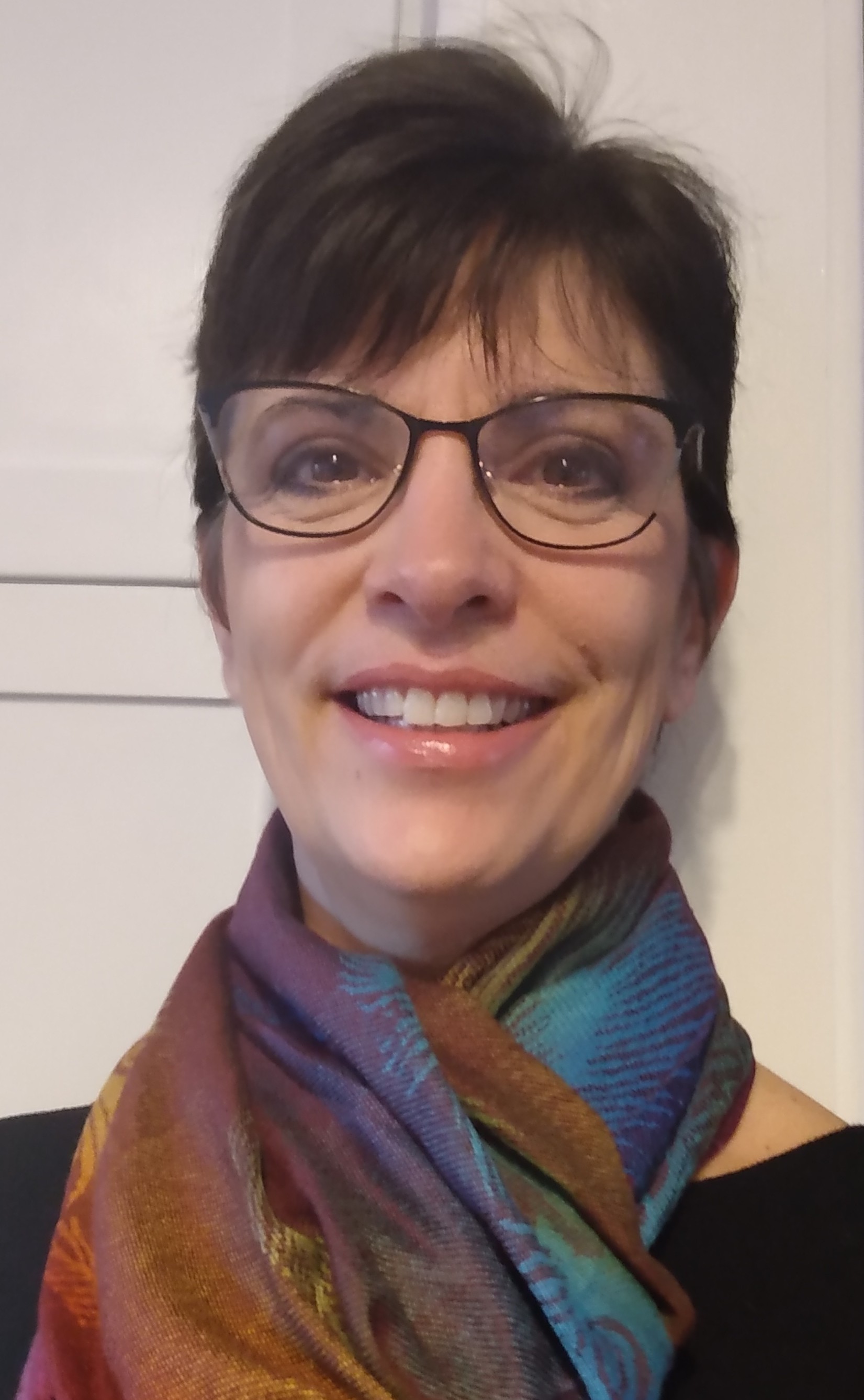 Patricia Costis is the Program Coordinator for NORSTAR, a gifted STEM program in Norfolk Public Schools. She received her doctorate at William and Mary in Educational Leadership/Gifted Administration. She has researched the identification of gifted students with Autism Spectrum Disorder, and developed a team model for meeting the needs of 2e students in NPS. She has presented at state and national gifted conferences on topics including the IEP process for 2e students, 2e identification issues. 
Tracy L. Cross, Ph.D.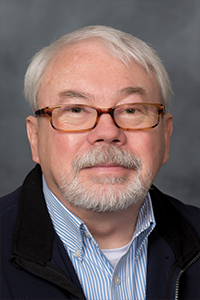 Tracy L. Cross, Ph.D., holds an endowed chair, Jody and Layton Smith Professor of Psychology and Gifted Education, and is the executive director of the Center for Gifted Education and the Institute for Research on the Suicide of Gifted Students at William & Mary. He has published more than 200 articles, book chapters, and columns; made more than 300 presentations at conferences; and published 13 books. He received the Distinguished Service Award from The Association for the Gifted (TAG) and the National Association for Gifted Children (NAGC), the Early Leader, Early Scholar and Distinguished Scholar Awards from NAGC, and in 2009 was given the Lifetime Achievement Award from the MENSA Education and Research Foundation. He has edited seven journals and is the current editor of the Journal for the Education of the Gifted. He is president emeritus of NAGC and CEC TAG. 
Marcy Dann, M.A., BCET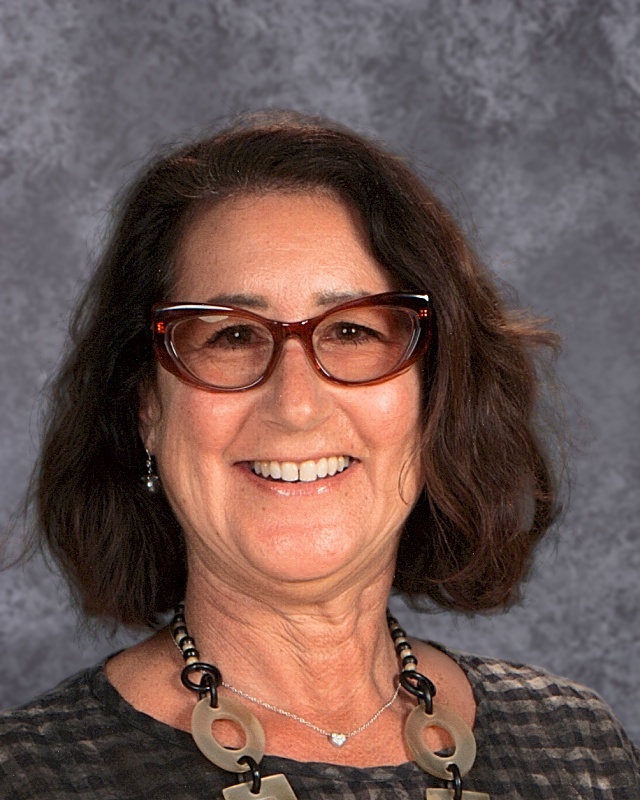 Marcy Dann, M.A., is a board-certified educational therapist who has been in clinical practice for 35+ years. She consults at Bridges Academy, a school that educates a diverse group of gifted students with a range of strengths, interests, and learning differences where she has worked since 2004. She was the coordinator for the educational therapy programs at California State University at Northridge (2004 - 2021) as well as an instructor and supervisor. Dann was president of the Association of Educational Therapists (2010 - 2012), and she was honored by AET for her exceptional work performed on behalf of the profession. She is a contributing writer to the 2e Newsletter and Variations 2e. Dann offers consultation for parents and  workshops for educators, and administrators on topics related to 2e learners. http://www.dannrevolution.com/
Michael Demczyk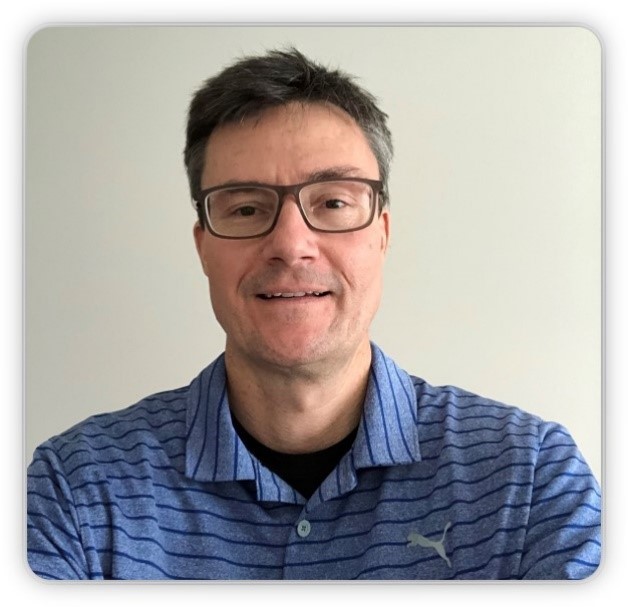 Michael Demczyk is a Program Specialist for Gifted Services in the Office for Exceptional Children. He joined the Department in that capacity in 2005. Mike served as Project Director during the development and rollout of the ODE Javits, I-GET-GTEd professional development modules available in the Department's learning management system. He currently collaborates on revisions to the gifted operated standards, provides extensive support to educators and parents and presents frequently on gifted education topics. Prior to joining the Department, he was a Project Coordinator for the University of Dayton – School Study Council of Ohio, where he collaborated on a published journal article related to testing accommodations and students with disabilities. Mike earned his Ph.D. in Political Science from Miami University and he taught several courses at Columbus State Community College.
Dr. Ophélie Desmet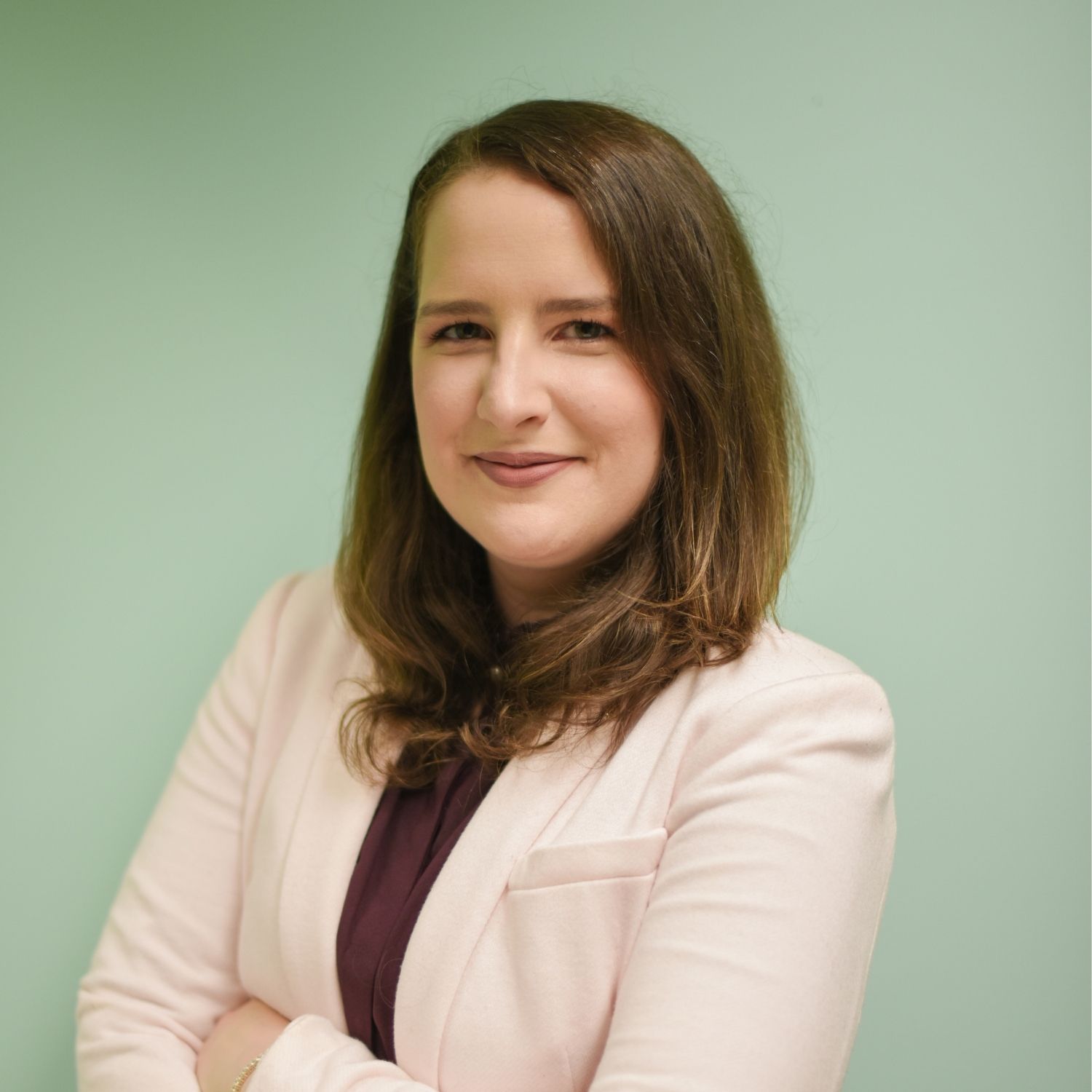 Dr. Ophélie Allyssa Desmet is an Assistant Professor of Educational Psychology and Director of the Center for Gifted Studies at Valdosta State University. Dr. Desmet earned her Doctorate in Educational Psychology with a focus on Gifted, Creative, and Talented Studies from Purdue University. Her research investigates social, emotional, and motivational aspects of talent development for historically excluded populations.
Amy Estersohn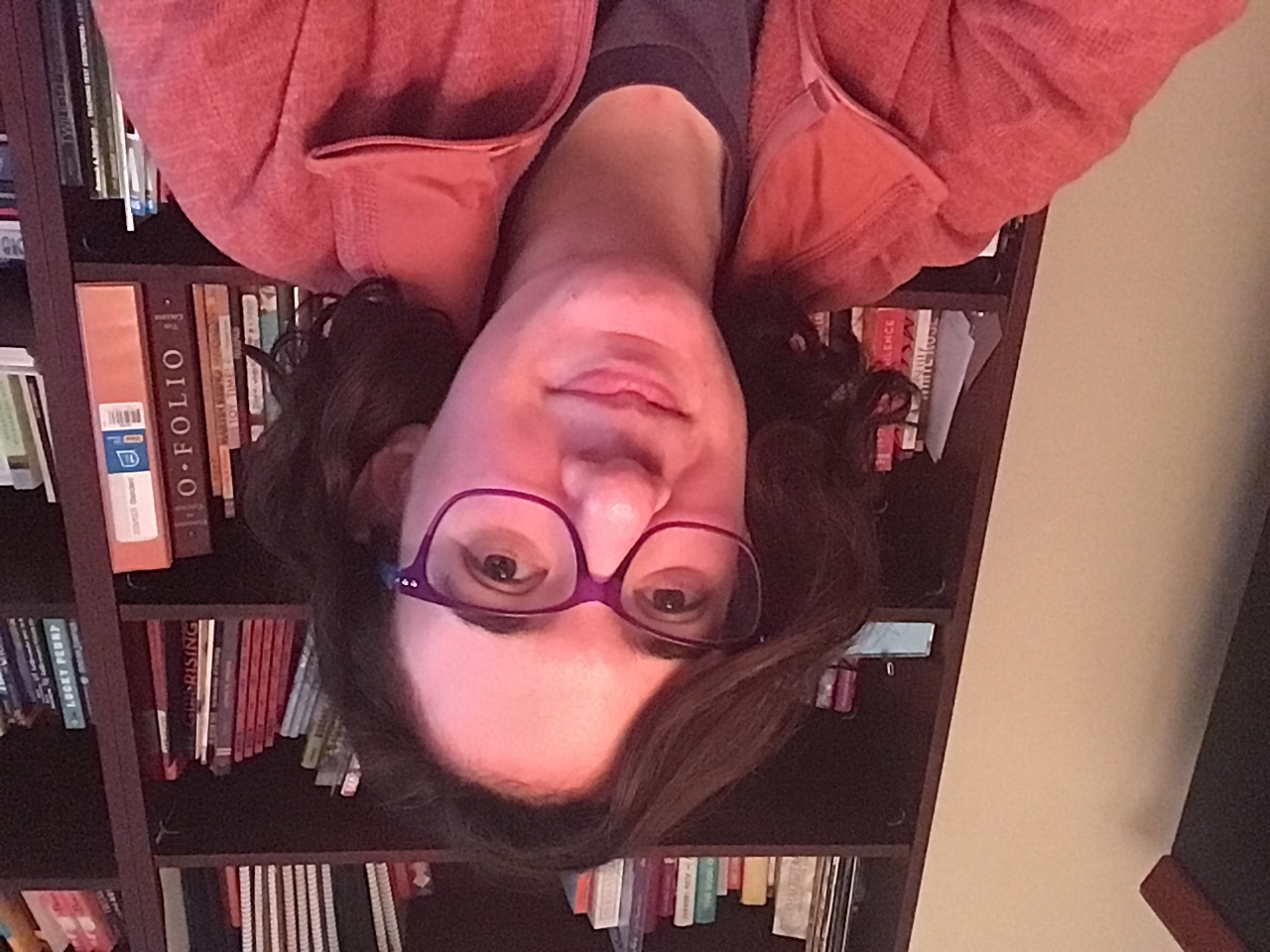 Amy Estersohn supports creative, intense, and driven teens and young adults with college and career guidance. She has worked with teen inventors, composers, actors, social media influencers, software developers, and entrepreneurs who also struggle with perfectionism, organization, time management, and anxiety. Through an emphasis on college selection and college essay development, she helps teens see themselves and their talents meaningfully and authentically. Amy's background includes working as an Assistant Director of Undergraduate Admissions at the University of Chicago. She partnered with UChicago's Office of Career Advancement to review resumes and provide job application coaching.
Ley-Anne Folks, M.Ed.
Ley-Anne Folks is a Canadian educator specializing in 2e learners. Her interdisciplinary M.Ed. investigated supporting gifted students who were also diagnosed with ADHD. This led to exploring the impact of executive function (EF) skills on different conditions (LDs, ASD, anxiety) which impair learning in a typical classroom setting. In her work as Learning Strategist for gifted and 2e learners in grades 7-9, she helps teachers build capacity to work with 2e students in the classroom, and provides one-on-one instruction and support to help 2e students develop their academic and EF skills. https://www.facebook.com/2eKids/
Terry Friedrichs, Ph. D., Ed. D.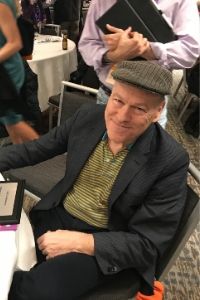 Dr. Friedrichs has taught gifted youth with emotional, learning, attentional, autism spectrum, health, and physical differences for 40 years. He has published widely on successfully teaching, accommodating, and advocating for these youths' strengths and challenges. He has earned a Ph. D. from the University of Virginia in Gifted and Special Education and an Ed. D. from the University of St. Thomas in Critical Pedagogy (a field that organizes in school and society for underrepresented populations).
My business website for my assessment/tutoring/advocacy center in suburban St. Paul, MN: www.friedrichseducation.com. I personally can be reached at terry@friedrichseducation.com
Dr Friedrichs' Student Co-Presenters:
 Anushka Chaudhari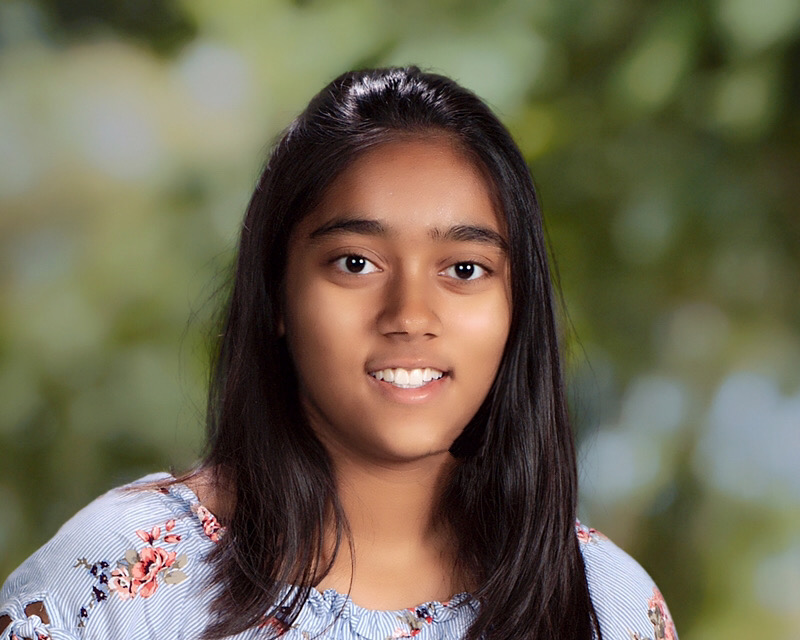 Anushka, a junior at Eastview High School, Apple Valley, MN, specializes in encouraging youth toward their goals. She started a Technovation club at her high school and is currently working with the members to help immigrants understand the complex financial world. She has been a counselor for many students interested in technology and zoology. Her business camp, Designify, has instructed young girls in upper-level business skills in Summer 2020. A GT and Young Scholars student since she was a kindergartner, Anushka has helped many peers, including 2e youth, with their strengths and challenges. Her experiences in the GT world, she believes, has contributed greatly to her high school success. She advocates for the expansion of advanced thinking programs for all students. Anushka has been involved intensively with the Best Buddies program, which has helped her academic partner thrive in both academics and social development. She hopes someday to go into medical research to apply scientific knowledge to help others.
Devesh Bhor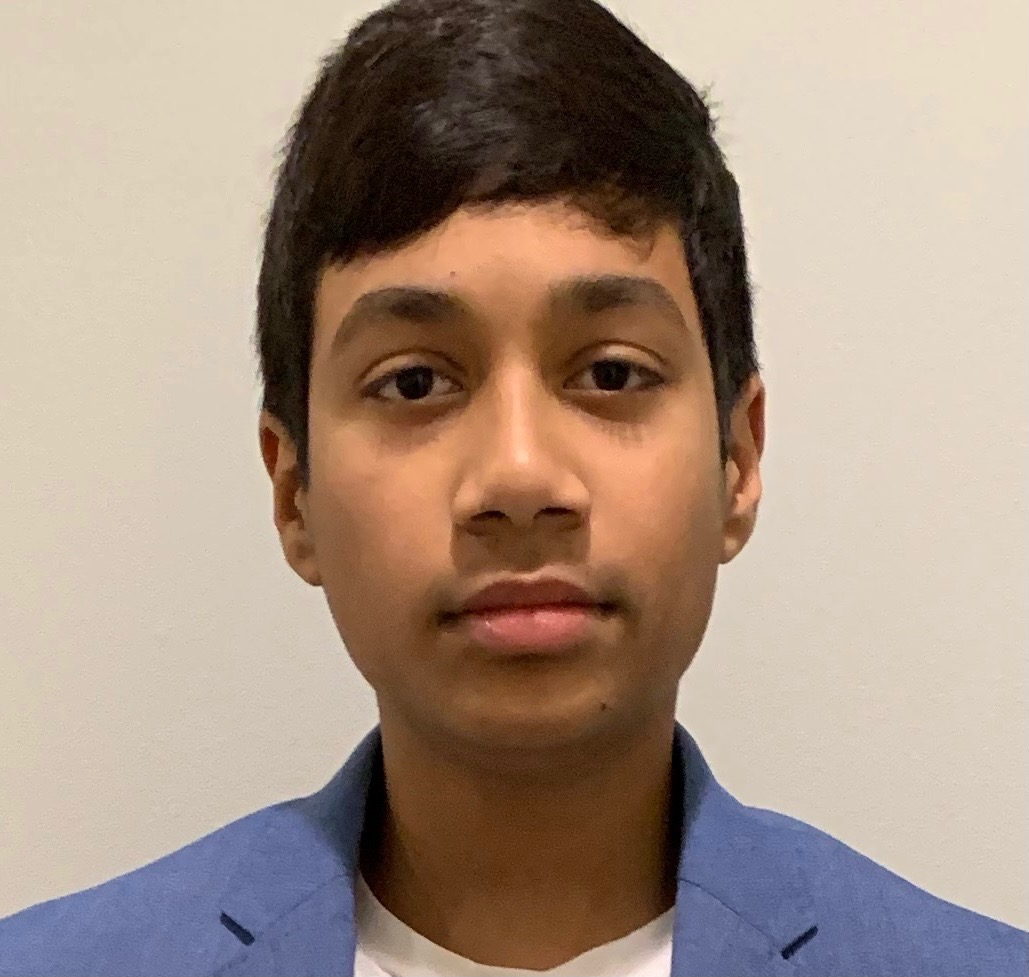 Devesh is a junior at East Ridge (Woodbury, MN) High School. Over the last three years, he has statistically researched programs for the gifted in Minnesota to discover how 2e-inclusive that these programs are, as well as districts' spending patterns with state gifted dollars. He has presented his data at various educator conferences, such as the Supporting the Emotional Needs of the Gifted Conference. He currently serves on the board of the non-profit organization "Innovate Instruction, Ignite Learning!," which inspires student and adult advocacy for gifted and 2e students' appropriate schooling. He hopes to study further in the areas of computer engineering and wearable design.
Nicholas Gelbar, Ph.D.
Nick Gelbar is an Associate Research Professor at the University of Connecticut in the Department of Educational Psychology.  Previously, he was an assistant professor at the University of Connecticut Health Center (School of Medicine) and the research director for the UConn University Center for Excellence in Developmental Disabilities. He earned his Ph. D. in Educational Psychology (with concentrations in School Psychology, Special Education, and Gifted/Talented Education) from the University of Connecticut in 2013.
Cynthia Z. Hansen, M.Ed., ET/P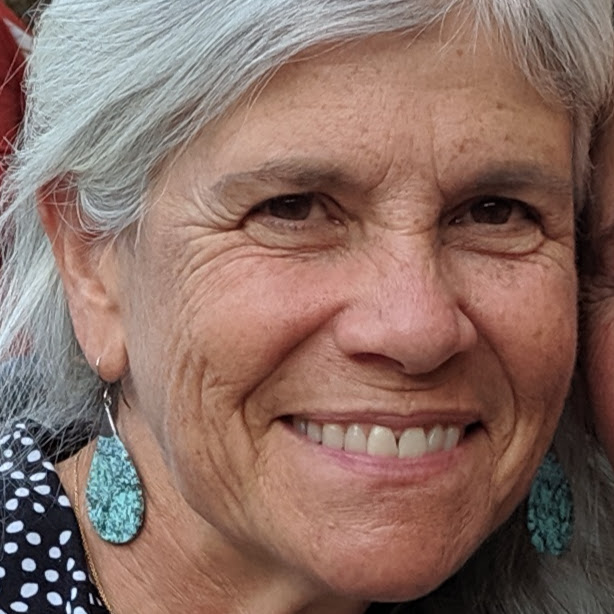 Cynthia Z. Hansen, M.Ed., ET/P, is an Educational Therapist and Twice-Exceptional Consultant facilitating the growth of gifted and creative individuals with executive function delays, ADHD, dyslexia, and complex learning profiles using a strength-based, whole-child approach.  Promoting awareness of the strengths of these learners, Ms. Hansen develops and leads parent and professional development workshops and conference presentations on issues facing gifted and twice-exceptional learners. Ms. Hansen is a California certificated teacher in Multiple Subjects, Social Studies, and Language Arts and advocates for highly able and twice-exceptional students as President of the Tri-County GATE Council in Southern California, as an advisory board member for The G Word movie (2022), and as a doctoral candidate in Social Justice and Equity in Cognitively Diverse Learners and Twice-Exceptionality at Bridges Graduate School of Cognitive Diversity in Education.
Dr. Claire E. Hughes
Dr. Claire E. Hughes is an associate professor of Education and Teacher Preparation at the College of Coastal Georgia. A former Fulbright Scholar to Greece, she is active in NAGC, The Association for the Gifted (CEC-TAG) and Teacher Education Divisions (CEC-TED) of the Council for Exceptional Children.  She is author of numerous books and chapters, and her research areas include: twice-exceptional children- particularly gifted children with autism; positivistic views of exceptionality; and international education.
Ms. Sarah Finch Jackson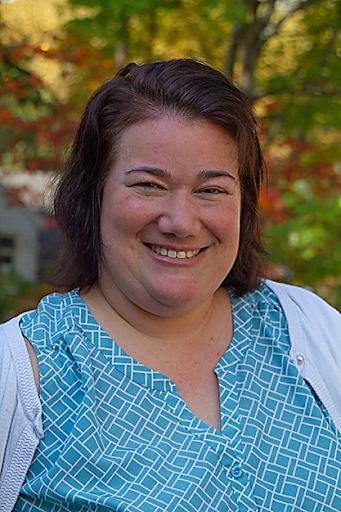 Sarah Finch Jackson is in her 10th year of education with Montgomery County Public Schools (MD), currently serving as the 2e Instructional Specialist in Accelerated and Enriched Instruction. She has previously taught self-contained and inclusive honors English and Reading to students in grades 6-12. Sarah received her undergraduate degree in Environmental Policy and Political Science from Roanoke College, her MAT in Secondary Education from Hollins University and an M. Ed in Special Education, including GATES certification from Johns Hopkins University. Previous presentations include NAGC, William & Mary 2e, MEGS, and MCGATE. In addition to her professional career, Sarah currently volunteers as the chairperson of the 2e Special Interest Group with NAGC. In her personal life, Sarah is the mom to a precocious (and likely 2e) five-year-old daughter and lives with her 2e husband and her seven (yes 7) cats.
Holly A. Kincaid, MA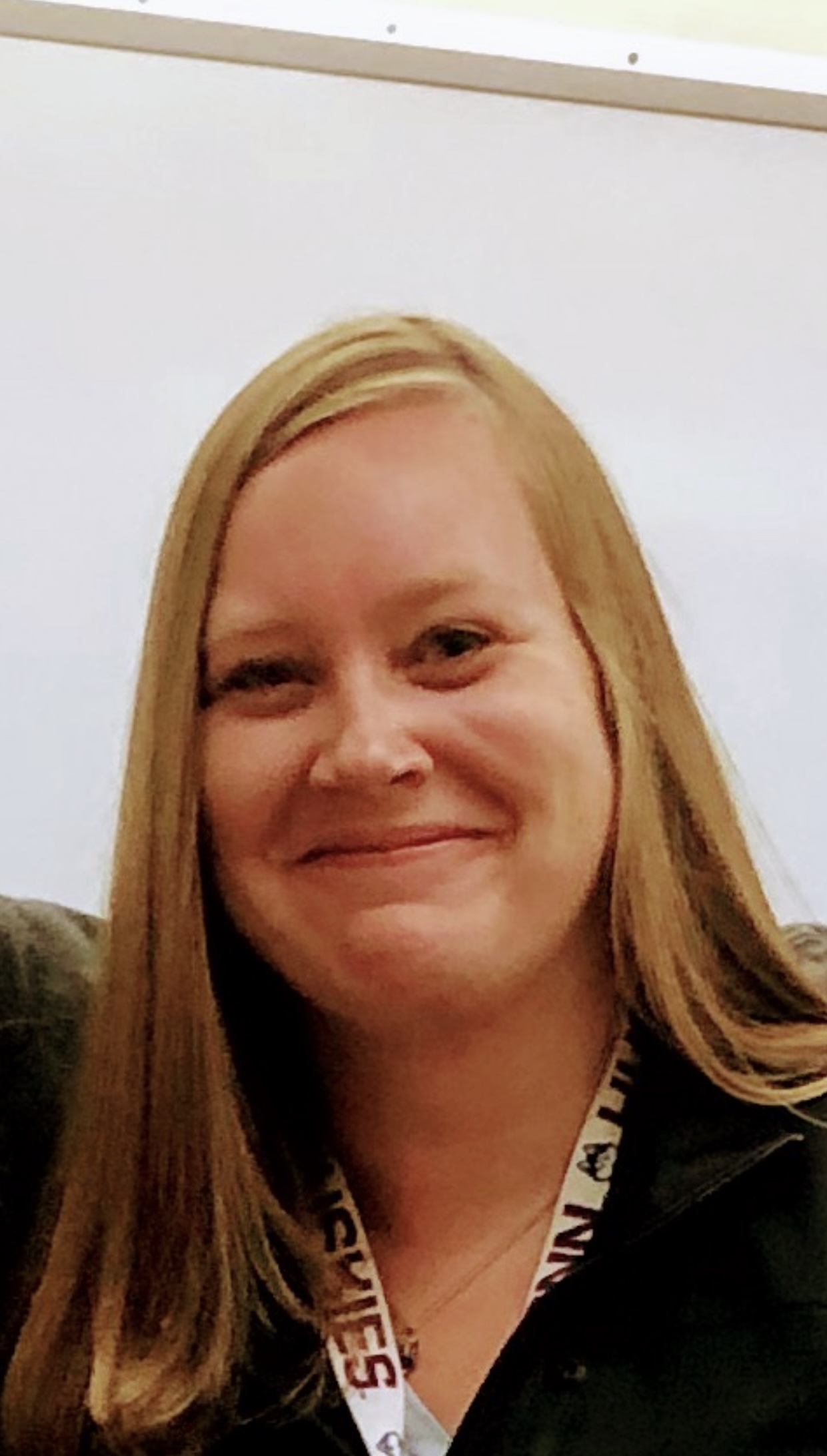 Holly Kincaid is an elementary administrator (Pre-K-5) in Montana, and she is the current president of the Montana Association for Gifted Children.  She earned both a BA in English and a BS in mathematics from the University of Providence, and a MA in Educational Psychology from the University of Connecticut.  She holds certifications in 5-12 English and mathematics with an endorsement in Gifted Education and Educational Leadership. Additionally, Holly is a current doctoral student at Bridges Graduate School of Cognitive Diversity with a dissertation focus on: Decreasing Underrepresentation of Twice-Exceptional Students in elementary Title I schools.
Abby Kirigin
Abby Kirigin is a designer of experiences, spaces, and organizations. She is a mom to three gifted, creative, and 2e children. Abby is pursuing her doctorate at Bridges Graduate School of Cognitive Diversity in Education, and holds a Master's degree in Human Computer Interaction from Carnegie Mellon University. Abby is the Administrative and Advancement Director for Touchstone Learning, an elementary school in the Bay Area for dyslexic and 2E students, and a partner at REEL Palo Alto, a Bay Area advocacy group for twice exceptionality. Abby previously co-founded a venture backed startup, and has worked as an Interaction Designer for startups, large companies, and the US government.
Heather Lai
Heather Lai has been an educator for over 20 years and has taught in a variety of settings. Some of her interests are in the following areas: outdoor education, learning through inquiry with an integrative approach, the practice of Reggio Emilia, collaborative Design Thinking, and Executive Function skill development.  Over the years, she had many partnerships with different interest groups where she shared and presented to a diverse audience.  Currently, she is a middle school teacher and her practice focuses on the education of the gifted, with a content specialization in math and science.  She values an inside out approach to teaching where students share their learning and voice.
Lin Lim, Ph.D.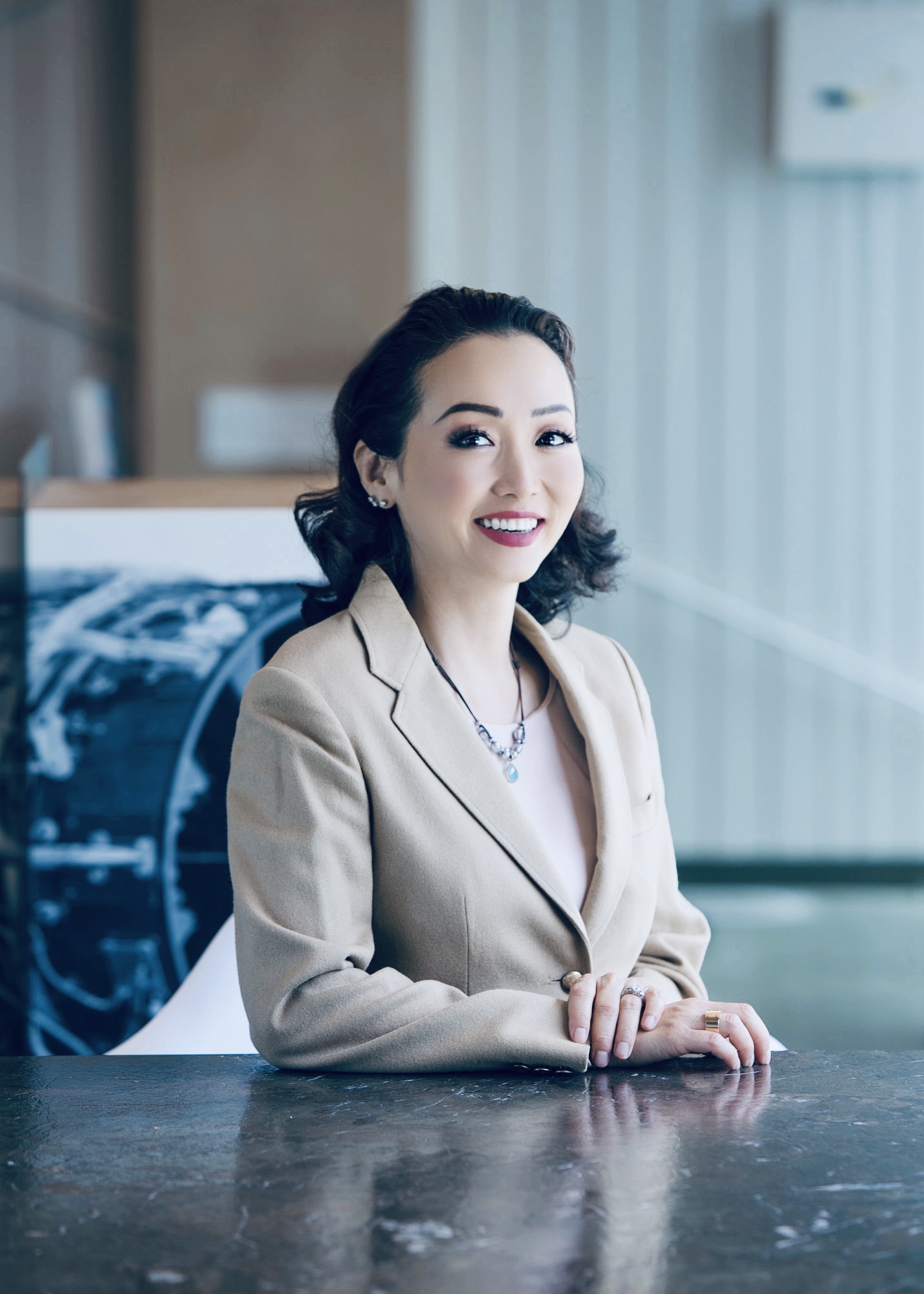 Lin Lim, Ph.D. is the Associate Dean of Communications at Bridges Graduate School of Cognitive Diversity in Education in Studio City, California. She holds a doctorate in psychology from Boston University, Academic Graduate Certificate in Mind, Brain and Education (Johns Hopkins University Graduate School of Education), and Academic Graduate Certificate in Twice-exceptional Education (Bridges Graduate School). Her parenting journey with her two profoundly gifted children, one twice-exceptional, and the other radically accelerated drives her to create better understanding, communication, and nurturance for such children between all educational stakeholders. She is a founding board member of the non-profit Gifted Education Family Network in Texas, and a board member of SENG (supporting emotional needs of the gifted). She is currently exploring data visualization techniques, and developing interdisciplinary dynamic complex multi-systems embodied guiding frameworks around parenting, education, and applied research with gifted outliers. She has presented both nationally and internationally in conferences ranging from education, interdisciplinary social science, to psychology.
Dona Matthews, PhD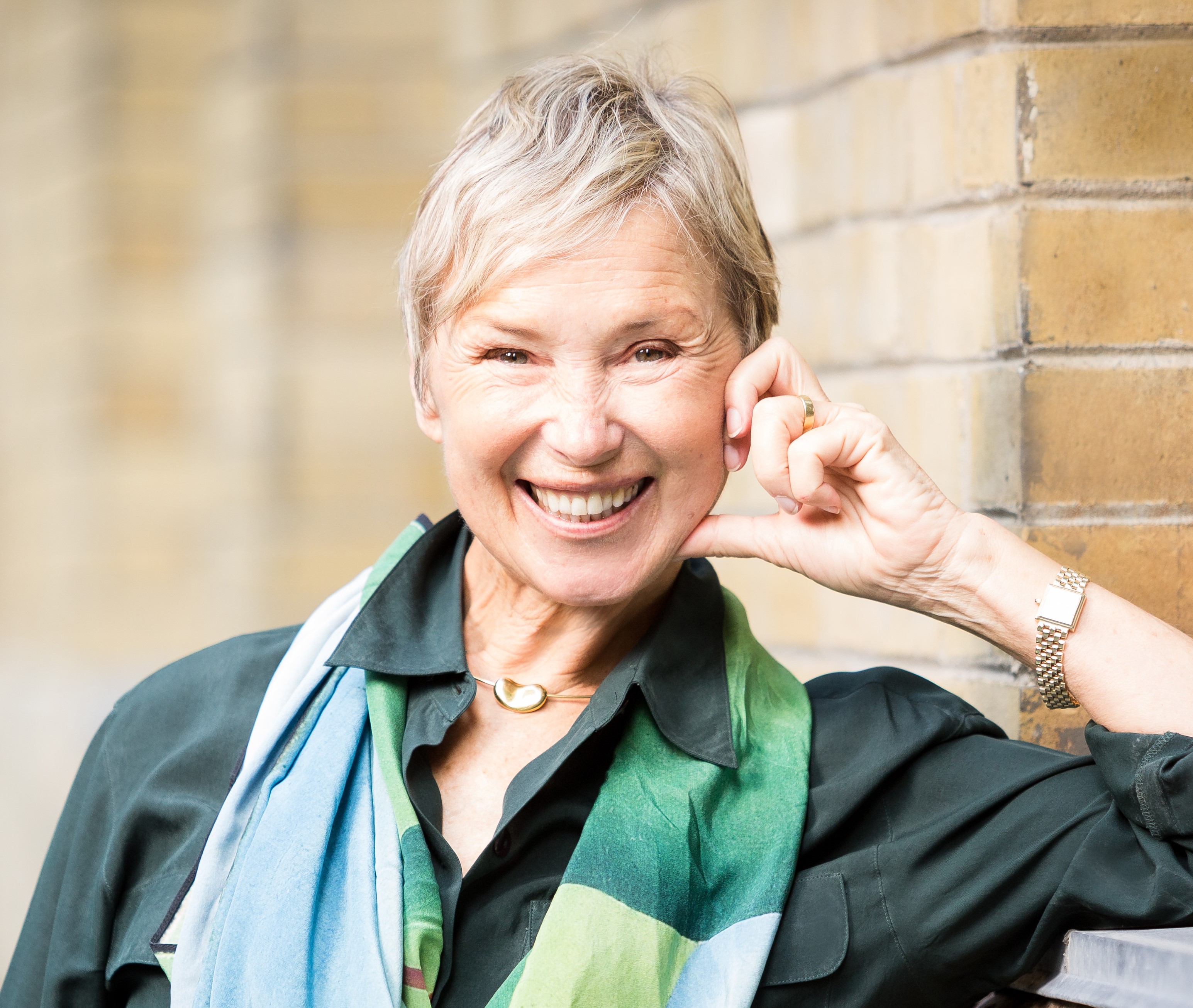 I love working with exceptional kids and their parents, helping them live their best lives, and for a long time I've also worked with teachers, helping them do the same, especially as it applies to supporting kids' optimal learning outcomes. I was the founding director of the Hunter College Center for Gifted Studies and Development, and I've published widely on gifted development and education, including Being Smart about Gifted Learning: Empowering Parents and Kids Through Challenge and Change (co-author: Joanne Foster); Beyond Intelligence: Secrets of Raising Happily Productive Kids (co-author: Joanne Foster); The Development of Giftedness and Talent across the Life Span (co-editors: Frances Degen Horowitz and Rena F. Subotnik); and The Routledge International Companion to Gifted Education (co-editors: Tom Balchin and Barry Hymer). I have a book coming soon with the LifeTools imprint of the American Psychological Association—Imperfect Parenting: How to Build a Relationship with Your Child to Weather Any Storm—and I write a blog for Psychology Today: https://www.psychologytoday.com/us/blog/going-beyond-intelligence
Dr. Emily L. Mofield
Emily Mofield, Ed.D., is an Assistant Professor at Lipscomb University, teaching courses in the Gifted Education and Advanced Academics Program and the Ed.D. Program for Leadership and Strategic Change. With over 20 years of experience in gifted education as a teacher, district leader, and now assistant professor, Emily is passionate about developing high-quality resources to equip teachers to better identify, serve, and support gifted and high-potential students. Her work focuses on curriculum, differentiation, achievement motivation, and most recently, collaborative teaching practices for promoting access and equity in gifted education. Emily has authored or co-authored a number of books, award-winning gifted curricula (with Vanderbilt PTY), articles, and chapters in the field and has been recognized by NAGC with the Hollingworth Award for Excellence in Research and Legacy Book Award for Teaching Tenacity, Resilience, and a Drive for Excellence (with Megan Parker Peters). She has recently co-authored Collaboration, Coteaching, and Coaching in Gifted Education: Strategies to Support Gifted Learners with Vicki Phelps, recognized as NAGC Book of the Year (2021). Her upcoming book, Vertical Differentiation for Gifted, Advanced, and High-Potential Students: 25 Strategies to Stretch.
Richard Olenchak, Ph.D., P.C.
Richard "Rick" Olenchak is Professor of Educational Psychology and Research Methodology, Professor of Gifted/Creative/Talented Education, and Professor of Higher Education at Purdue University. Having taught grades 2-11, he served as P-12 Director of Talent Development Education in two school districts and as principal at elementary and middle schools, including a forerunning twice exceptional school. He also was a consulting psychologist for students whose talent is inhibited by socioeconomic, psychosocial, or other challenges. His dominant interest is multiple exceptionalities or young people with gifts and talents who grapple with numerous challenges such as neurodiversity. Publications number over 100, including the award-winning books, Social-Emotional Curriculum with Gifted (2009) and Misdiagnosis and Dual Diagnoses of Gifted Children and Adults (2005 and 2016). Awards include: Distinguished Service from NAGC; John Gowan from NAGC; leadership from four states; Special Education from Mexico; Lily Endowment Teaching Fellow; and Leadership for Students with Talents and Disabilities from the University of Houston.
Dr. Megan Parker Peters
Dr. Megan Parker Peters is the Interim Associate Dean, an Associate Professor, and the Director of Accreditation, Assessment, and Research at Lipscomb University. She is a licensed psychologist and licensed school psychologist who has earned the designation as a Nationally Certified School Psychologist. Dr. Parker Peters specializes in researching and assessing gifted and twice-exceptional learners. She is the co-recipient of the 2016 Hollingworth award for excellence in research publications in gifted education and the 2017 recipient of the Jo Patterson Award for her contribution to gifted education in the state of Tennessee. She is the co-author of Teaching Tenacity, Resilience, and a Drive for Excellence, which was awarded the 2019.
Debra Perhach
Debbie Perhach is a Twice Exceptional Autism Resource Teacher for Prince George's County Public Schools in Maryland.  She has been a special educator for 30 years.  During this time, she has earned National Board Certification and is an RDI Certified Educator.  Debbie is thrilled for the opportunity to present at this conference with Alexis Bedingfield, a rockstar Talented and Gifted RELA Teacher, and Max Antunes, an extremely talented former student!  Mrs. Perhach is a huge advocate for strength-based learning and loves her work.  In her free time, she likes learning about the science of reading, walking, and gardening.
Jade Rivera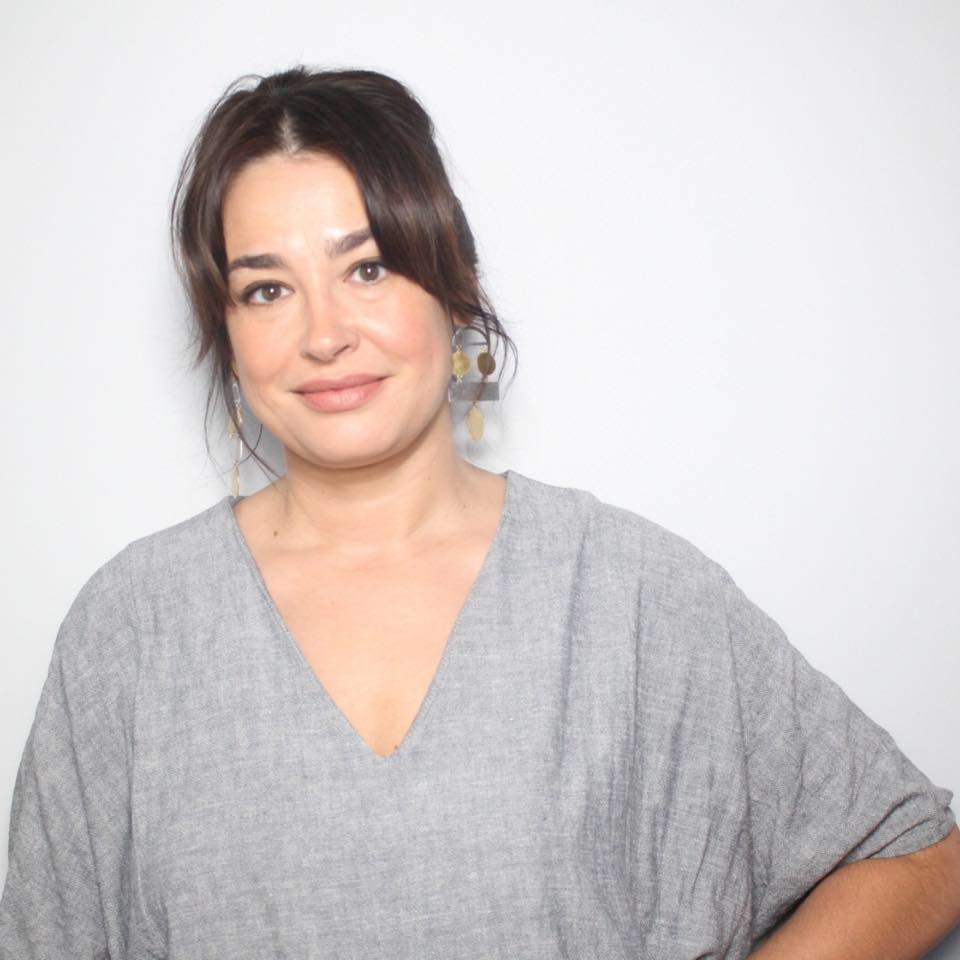 Jade Rivera graduated with a degree in Chemistry from The Evergreen State College in 2002. Shortly after, she was awarded the renowned Fulbright Scholarship for study in Thailand. After a brief, successful yet unfulfilling career as a chemist, she made a switch to alternative education and has been designing innovative learning environments for twice-exceptional children ever since. Her newest publication, Could You Live Underwater: A Design Thinking and STEM Curriculum is available now. More recently Jade was nominated as a "person to watch" by the 2e News and Bridges Research Center. Jade is currently working towards her Ed.D in cognitive diversity at Bridges Graduate School of Cognitive Diversity.
Gary L. Saunders II, Ed.D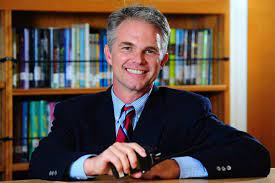 Gary Saunders has been an advocate for gifted education for over forty years as a student, parent and educator. His recent research and collaboration with Sandra Kaplan, Ph.D. and Anthony Maddox, Ph.D on the impact of maker learning on GATE students revealed "making" as an approach that reveals giftedness in underserved and 2e students. Notably, in this 21st Century learning environment, the concept of entrepreneurially gifted is an identification necessary to support our current generation of students. Gary grew up in Hampton, VA and has spent the last thirty years in Los Angeles as a K-12 teacher and administrator in one of the nation's largest school districts. He is the blessed husband of Gina and grateful father of 5 very different gifted children including a few 2e with intense overexcitabilities. He is very honored and excited to participate in this conference having grown up in the shadow of one of this country's highest regarded institutions of learning and gifted education, the College of William and Mary. He received his BFA in Theatre from Virginia Commonwealth University, his MA from California State University, Northridge, his mathematics teaching credential from the University of California, Los Angeles, and his doctorate from the University of Southern California.
Julie Skolnick, M.A., J.D.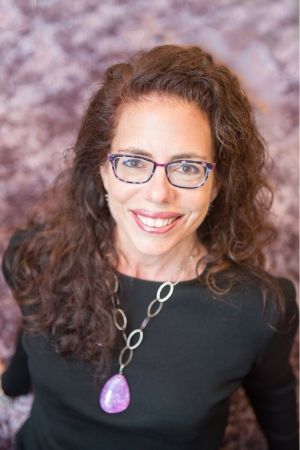 Julie Skolnick, M.A., J.D., Founder of With Understanding Comes Calm, LLC, passionately guides parents of gifted and distractible children, mentors 2e adults, trains educators and advises professionals on how to bring out the best and raise self-confidence in their 2e students and clients. Julie serves as Secretary to the Maryland Superintendent's Gifted and Talented Advisory Council, is an advisor for the Masters of Education Program for the Bridges Graduate School of Cognitive Diversity, is the Maryland liaison for Supporting the Emotional Needs of the Gifted (SENG), is a Committee member for the National Association for Gifted Children (NAGC) and serves as an advisor to "The G Word" feature documentary currently in production.
Julie produces Let's Talk 2e! virtual conferences, hosts the Let's Talk 2e! Parent Empowerment Series, maintains the free listing service, 2eResources.com, and publishes "Gifted & Distractible," a free monthly newsletter. A frequent speaker and prolific writer, Julie is also the mother of three twice exceptional children who keep her on her toes and uproariously laughing.
Subscribe to "Gifted & Distractible" monthly newsletter at www.WithUnderstandingComesCalm.com, find resources at www.2eResources.com and learn more about our conferences and parent resources.
Dr. Debbie Troxclair
Debra A. Troxclair, Ph.D., Associate Professor, at Lamar University, teaches graduate special education and gifted education courses. She has 20+ years K-12 teaching experience in addition to teaching at the university level. She has supervised summer programs for gifted children and has publications on a variety of topics in several gifted education journals.
Callie Turk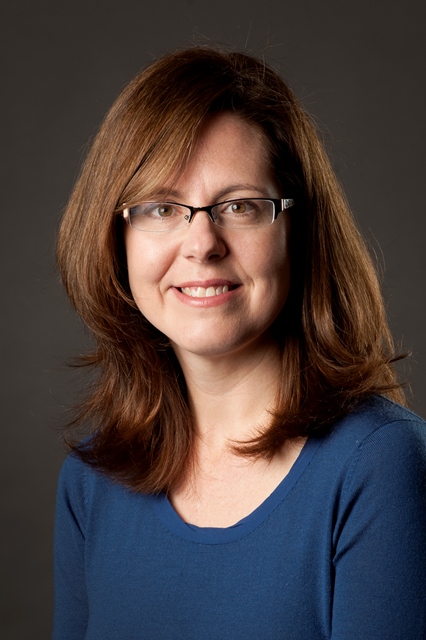 Callie Turk co-founded REEL (Resilience and Engagement for Every Learner), a Silicon Valley nonprofit working to build bridges between twice-exceptional learners, their parents, and their educators. She has presented on neurodiversity and twice-exceptionality and facilitated parent support groups for a wide range of organizations. In this work, she draws on her 15-plus year career working with ed tech companies and school districts at the cutting edge of educator and professional learning. Callie received her MBA from Stanford University and BS from Miami University (Ohio). She is pursuing her doctorate in Cognitive Diversity in Education from the Bridges Graduate School.
Dr. Eleonoor van Gerven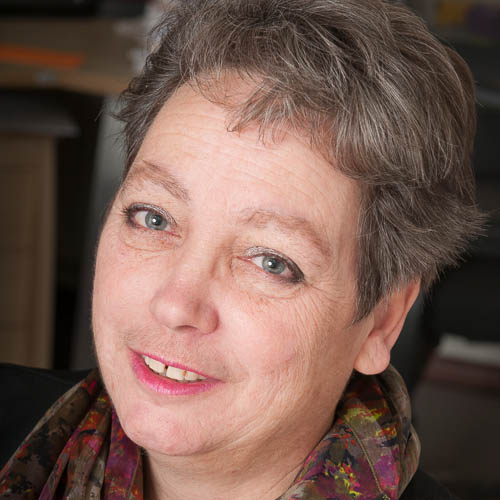 Dr. Eleonoor van Gerven is director of Slim! Educatief, a private teacher education institute in The Netherlands. She specialised in gifted education and the systemic change- and solution-focused approach. She developed a competency matrix for curriculum construction for continuous professional development of teachers in the domain of gifted education. Her book on this topic, Raising the Bar. The Competencies of Specialists in Gifted Education was published in 2021. Dr. van Gerven developed the post-graduate teacher education course Specialist in Gifted Education and the post-master teacher education course Specialist in Educating Twice Exceptional Learners, which are both accredited by the Dutch Society for Higher Education. Every year app. 400 students subscribe to the training courses of Slim! Educatief. Dr. Eleonoor van Gerven published several Dutch books on gifted education. She also contributed two chapters to the book Understanding Twice Exceptional Learners (Fugate et al, 2020).
Kathryn (Kitty) Williams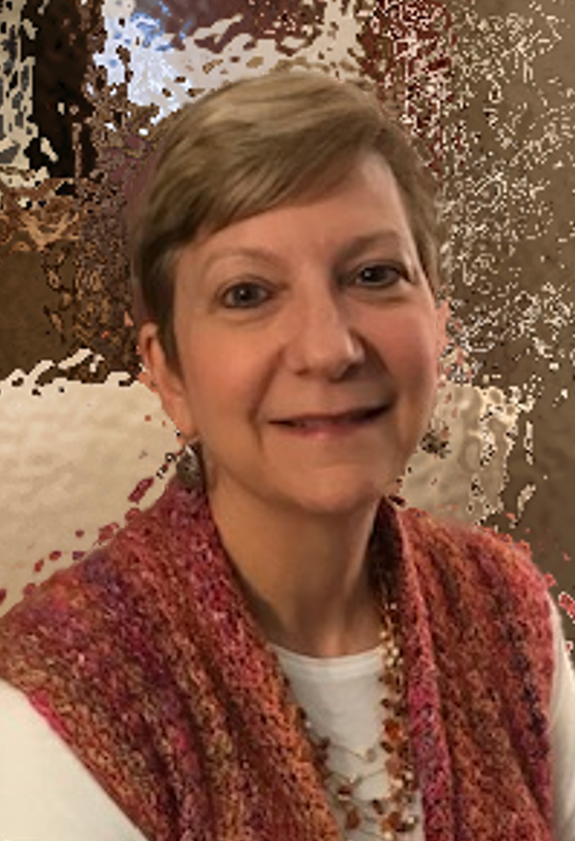 Kitty Williams is in her thirty-ninth year of education.  She has taught elementary school at all grade levels and reading at the middle school level, is a certified reading specialist with post masters study and experience in literacy education, continues as an instructional specialist to serve gifted and talented students, and has established an educational consulting company serving school districts along the east coast.  She has taught undergraduate teacher candidate literacy courses and graduate courses for a Masters of Reading degree at Towson University and University of Maryland.  
Samuel Young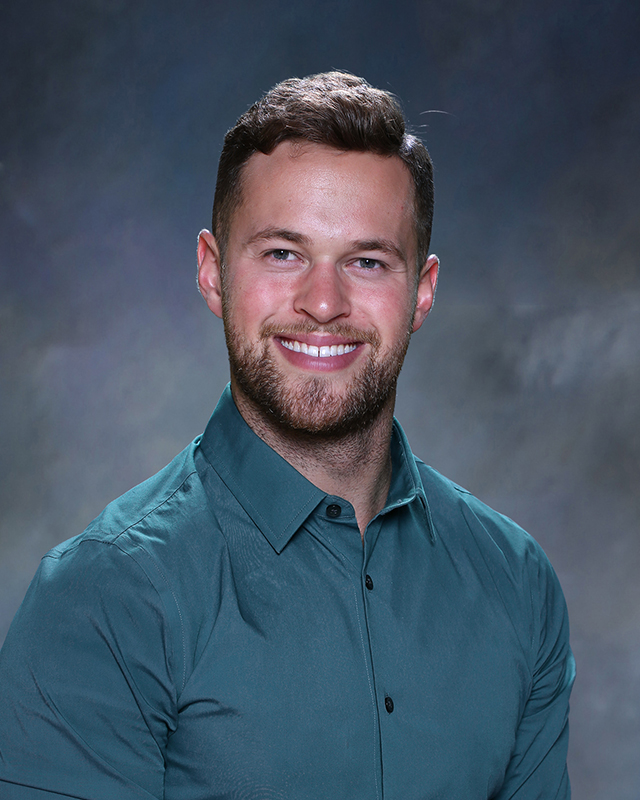 Samuel Young–or Mr. Sam, as his students call him–is a growth-minded, two-time Fulbright Scholar with a master's in neurocognitive diversity (from Bridges Graduate School) and a decade of educational leadership (at Bridges Academy) who has ADHD. As an ADHD learner, he has a tremendous understanding of, experience in, and respect for all things related to neurodiverse education.
Samuel is the director of Young Scholars Academy, a strength-based, talent-focused virtual enrichment center that supports twice-exceptional students and their families. Samuel has been featured in the documentary 2e2: Teaching The Twice Exceptional, the textbook Understanding The Social and Emotional Lives of Gifted Students, 2nd Ed., Variations Magazine, 2e News, and other publications. Before founding Young Scholars Academy, Samuel taught in a variety of capacities—including nearly a decade at Bridges Academy—at an array of programs in the US, Europe, and Asia. Travel and culture are near and dear to him. He has led 2e students to over 7 countries for immersive cultural and educational trips.
Dr. Matt Zakreski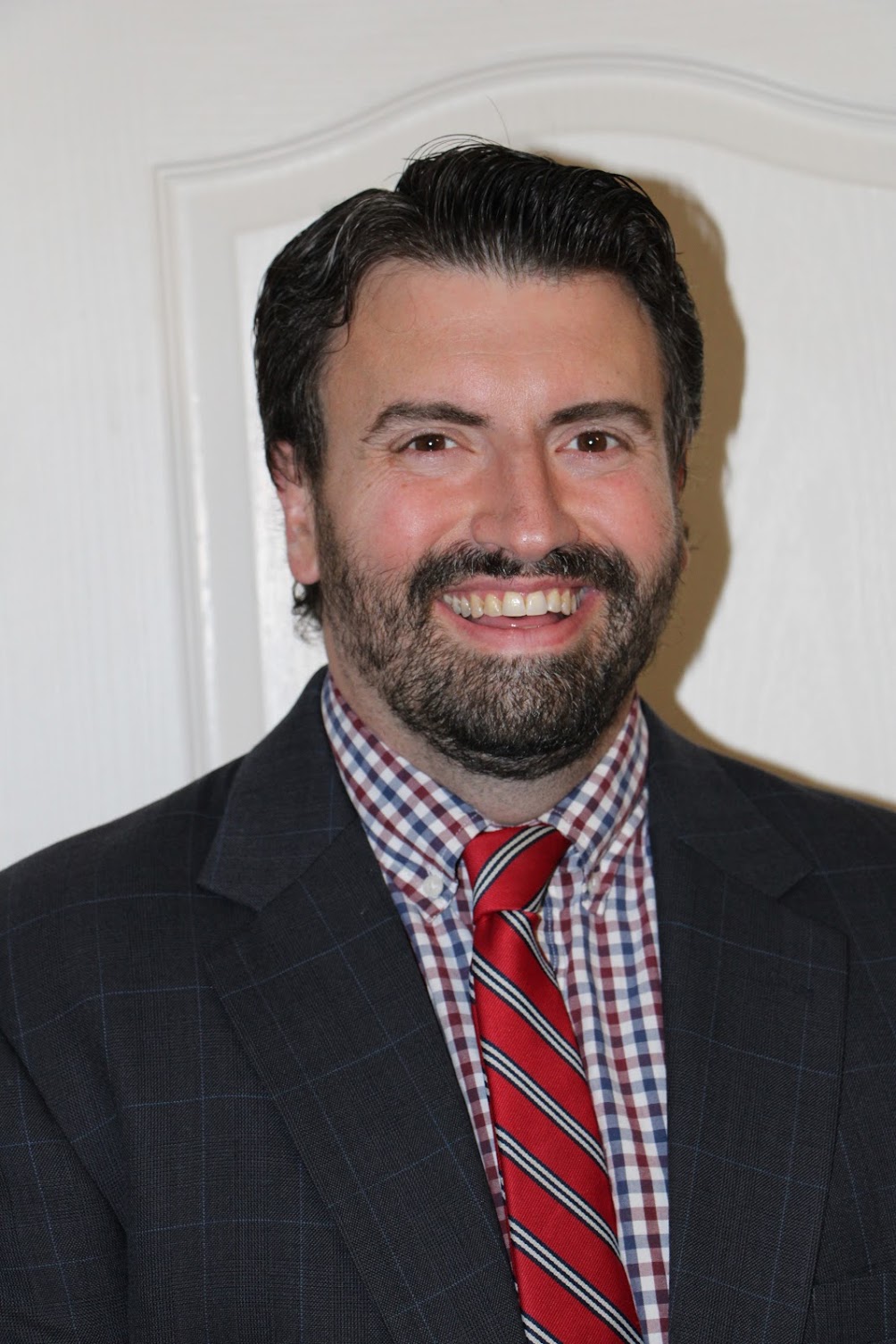 Matthew Zakreski, PsyD is a high energy, creative clinical psychologist who utilizes an eclectic approach to meet the specific needs of his neurodiverse clients. He specializes in working with children and adolescents, as well as their families, in providing therapy and conducting psychological evaluations. He is proud to serve as a consultant to schools, a professor at the university level, and a researcher and author on his specialty, Giftedness. Dr. Zakreski is a member of Supporting the Emotional Needs of the Gifted (SENG), the National Association for Gifted Children (NAGC), and the New Jersey Association for Gifted Children (NJAGC). He is also a member of the Pennsylvania Association for Gifted Education (PAGE) Board of Directors. He has given professional talks, trainings, and keynote addresses at these organizations and others. Dr. Zakreski is the co-founder and lead clinician at The Neurodiversity Collective, where he provides therapy, coaching, training, and psychological assessment.