Programs for high-ability students are offered through the Center for Gifted Education (CFGE).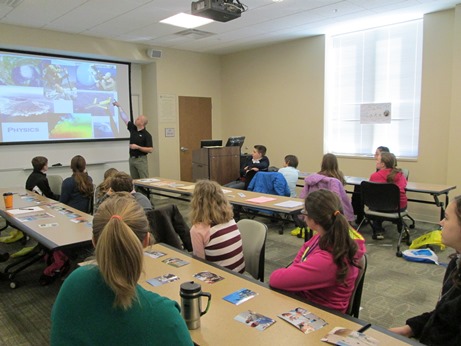 The CFGE's Saturday/Summer Enrichment Programs are offered each year at William & Mary during the spring and summer. These enrichment program enable students to explore specialized topics not typically studied in the regular classroom. 
Focusing on the Future is an annual academic- and career-planning conference, held every winter.  Mark your calendars - our next Focusing on the Future 2021 will be held on January 30, 2021. 

JLab/VIMS Governor's School is a summer program for gifted rising 11th- and 12th-grade students to participate in authentic experiences in engineering, aeronautical or marine research.
Camp Launch is a residential summer camp for middle school students offering courses in STEM, writing, and personal development.
For more information, please contact the CFGE Precollegiate Learner Programs Staff, 757-221-2166. You can also contact us by [[sep,email]].