Born out of a desire to help gifted students from low socioeconomic levels, Camp Launch provides eligible  students in grades 7-10 with unique academic and enrichment opportunities. Campers are recruited from school districts throughout Virginia to participate in this two-week program with courses in STEM, Writing, and Personal Development.

Camp Launch 2022 will be held July 17 - 30th!
If you would like more information regarding application requirements or would like to apply, please contact our office at [[camplaunch]]. Please visit our About section for more information and eligibility requirements.
Camp Launch has four goals: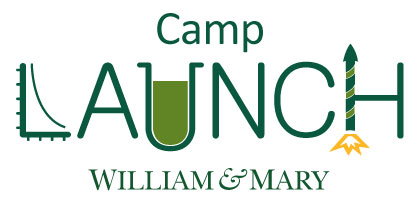 to deliver advanced instruction in academic content, such as STEM, writing, academic self-efficacy, and personal development;
to provide enrichment opportunities in a wide variety of content areas;
to encourage the development of peer support networks; and
to develop in campers a future orientation that includes a college education, along with preparation that will help them take advantage of enabling opportunities to achieve that goal.
Questions? Contact Susan Doherty 757-221-2632 or email [[camplaunch]].