Born out of a desire to help gifted students from all socioeconomic levels, Camp Launch provides eligible seventh-, eighth- and ninth-grade students with enrichment and academic opportunities. The children are recruited from school districts around Virginia. They participate in a two-week residential program with courses in STEM, writing, and personal development.

Camp Launch will be held July 18 - 31, 2021!
If you would like more information regarding application requirements or would like to apply please contact our office. Please visit our About section for more information and eligibility requirements.
Camp Launch has four goals: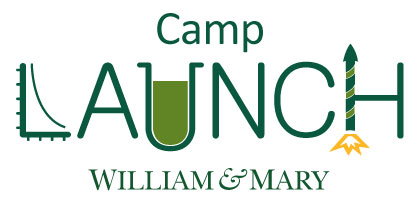 to deliver advanced instruction in academic content, such as STEM, writing, academic self-efficacy, and personal development;
to provide enrichment opportunities in a wide variety of content areas;
to encourage the development of peer support networks; and
to develop in campers a future orientation that includes a college education, along with preparation that will help them take advantage of enabling opportunities to achieve that goal.
Questions? Contact Susan Doherty 757-221-2632 or email Camp Launch