Programs for high-ability students are offered through the Center for Gifted Education (CFGE).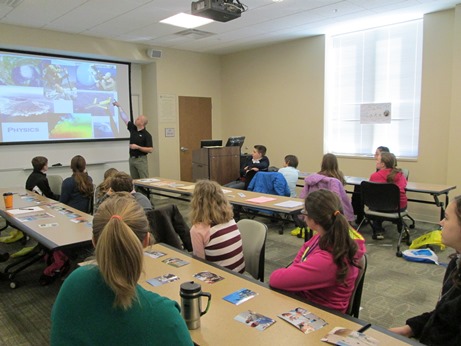 The CFGE's Saturday/Summer Enrichment Programs are offered each year at William & Mary during the spring and summer. These enrichment program enable students to explore specialized topics not typically studied in the regular classroom. 
Focusing on the Future is an annual academic- and career-planning conference for middle- and high-school students, their parents and guidance counselors.   Mark your calendars for March 16, 2024 and stay tuned for more information!

JLab/VIMS Governor's School is a summer program for gifted rising 11th- and 12th-grade students to participate in authentic experiences in engineering, aeronautical or marine research.  Please contact your school's Guidance Counselor or district's Coordinator of Gifted Programs for additional information.
Camp Launch is a summer camp for high-ability, rising 7th-10th grade Virginia students from low-income households and offers courses in STEM, writing, and personal development. Candidates must meet strict criteria.
For more information, please contact the CFGE Precollegiate Learner Programs Staff, 757-221-2362. You can also contact us by [[sep,email]].