William & Mary and the Faison Center: A blossoming university-wide partnership
Over the past year, a new partnership between William & Mary and the Faison Center emerged, by a happenstance interaction with School of Education professor, Jamel K. Donnor. Due to the empowerment of Dr. Donnor, the Faison Center is now engaged in a university-wide partnership with William & Mary, spanning academic units and departments, elevating W&M's reach in the Commonwealth, students' experiential learning opportunities, and faculty's research agendas.
The Faison Center, with locations in Richmond and Newport News, supports children and adults with autism and related challenges. The Faison Center houses the Faison School, the Faison Behavioral Health Clinic, and Faison Adult Services. They use evidence-based practices to serve children ages 16 months to adulthood, offering early interventions and providing adult day services and a residential program.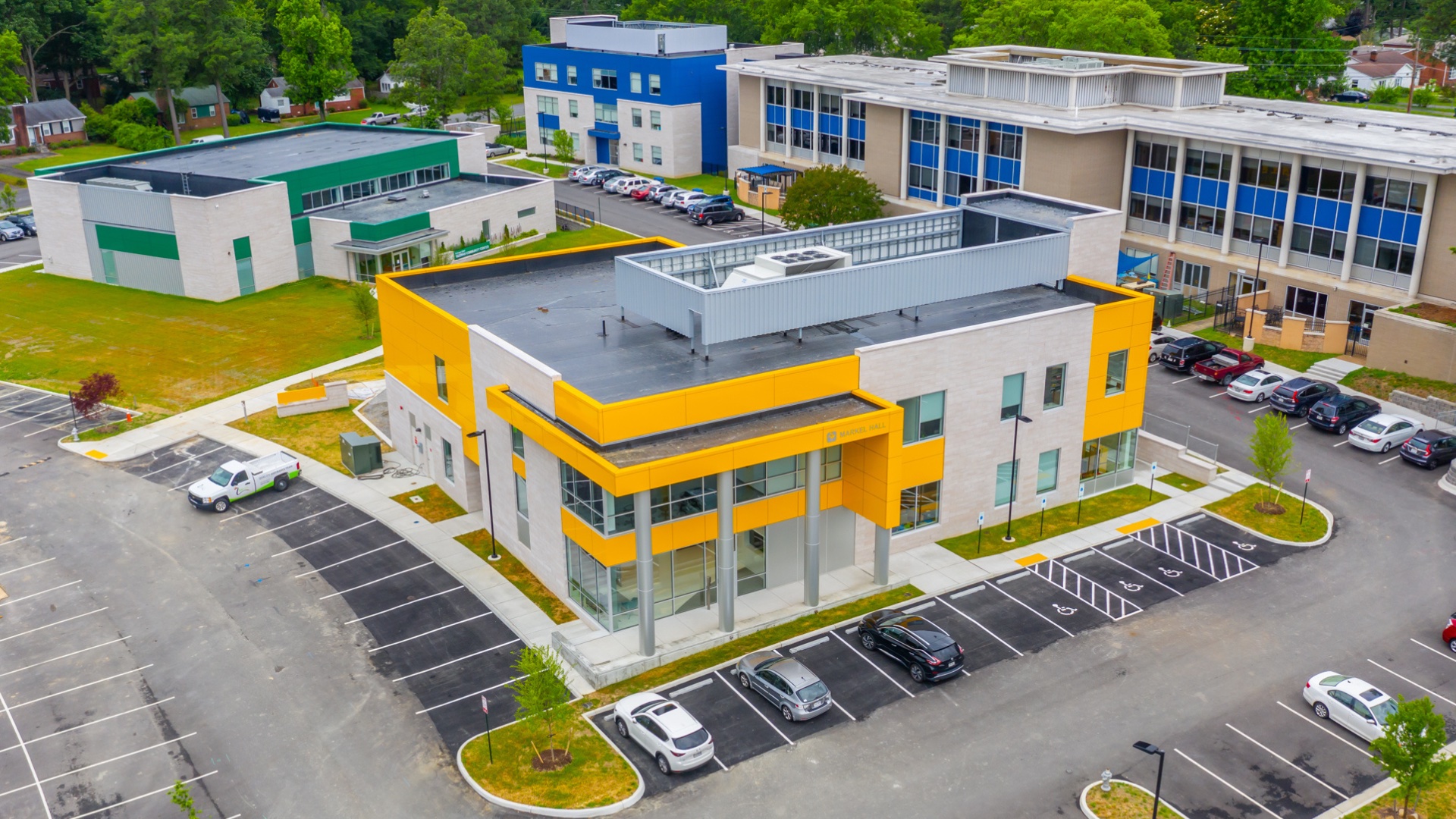 The Faison Center had many driving reasons to partner with W&M. President and CEO, Brian McCann '98, J.D. '03 is a two-time graduate of W&M. Additionally, W&M is located almost evenly between Faison's two campuses, providing an opportunity for double the connections. The Faison Center's Vice President of Program Development, Adam Warman, shares, "W&M's reputation for excellence makes it a sought-after partner."
The Story
Suzanne Madison Hogg, Vice President of Development at the Faison Center, approached Dr. Donnor at a restaurant because of a fun pair of socks he was wearing. They had a conversation, and it was revealed that Donnor was a professor at W&M and Hogg was a leader at the Faison Center. She used the opportunity to share their desire to become deeper partners with W&M. Dr. Donnor realized this had the potential to be a great opportunity for W&M and began leading the charge to bring W&M and the Faison Center into a nurtured collaboration. "I thought strategically that this could position our School of Education as a major player in the eyes of stakeholders. This partnership would be more than just about teacher preparation, it could create opportunities for students and partnerships with organizations in the Commonwealth. The number of opportunities Faison has for research, internships, and full employment are boundless. There are opportunities for advocacy and policy work too" shares Donnor.
The Faison Center previously worked with the Office of Career Development & Professional Engagement to hire W&M students and interns. Dr. Donnor saw an opportunity to expand the benefits this partnership could offer W&M students. In May 2022, he introduced the Career Center's Director of Employer Engagement & Programming, Renard Miles, to Faison Center leadership, Adam Warman and Ruth Phu, Director of Human Resources. The conversation led to ideas for experiential learning: hands-on learning opportunities, internships, and the potential to conduct research.
The Partnership
After these collaborative conversations, a university-wide partnership was cultivated. Miles comments, "Thinking enterprise-wide about our students, faculty, and university, this partnership provides students with tangible learning experiences to solidify what they are learning in the classroom. It engages faculty in meaningful research that supports their interests and gives back to the Commonwealth with the knowledge gained from their research. It expands W&M's reach into the Commonwealth as a multi-pronged approach to come together as a community and shares sources that benefit us all." On an academic unit scale, the Faison Center is now integrated into work at the School of Education, the Department of Psychology, and the Office of Career Development & Professional Engagement.
At the School of Education, the Faison Center is now an internship site placement for students pursuing the new Education Minor. "This is a special and unique partnership. But there is more room to build more partnerships like this one. There are other opportunities to be inclusive and strengthen our bonds with other communities and stakeholders. My hope is this is the first of many, as it is a great opportunity to show the work that the School of Education is committed to – we are here to serve the Commonwealth of Virginia, especially as it relates to historically underserved populations" comments Dr. Donnor.
The Faison Center is also a partner for research with the Department of Psychology. Professors Josh Burk and Cheryl Dickter are working with Faison in a joint research project related to autism. "While we are still in the early stages of growing the partnership, we are working with W&M faculty to determine if Faison's clinicians can be helpful in W&M classrooms to bring an applied perspective to the academic topics they are studying" shares Warman.
The Growing Benefits For and Beyond Campus
This partnership is very beneficial to W&M students, "Every partner we work with adds to the overall network of people in the world that understand the joys and struggles of living on the autism spectrum and can help do their part to create a world that is supportive of all its citizens, regardless of their diagnosis. Graduates of W&M leave the school and go on to accomplish great things. When they do, I hope that they will carry with them the perspectives gained from interacting on our campus" notes Warman.
And the impact far exceeds the benefit to W&M students and the students and clients at Faison, as the learning and research can ripple into the world and stoke positive change.
Warman shares, "I hope that we will be able to establish a connection between our students/clients and the students at W&M who want to know more about autism spectrum disorder, but I also hope that even W&M students who don't plan to pursue any type of educational or social service profession will also engage with our community. The simple act of people of all types spending time together can change perceptions, remove bias, and build bigger opportunities for everyone (with and without disabilities) to improve the world. Additionally, I hope that research conducted in partnership with W&M will improve the science and expand the literature on autism spectrum disorder, which would have a direct impact on our individuals."
With a partnership between W&M and the Faison Center blossoming, the possibilities are endless for the benefits it will bring to students, faculty, the clients at Faison, and our world.