Sarah Tucker joins W&M Counseling faculty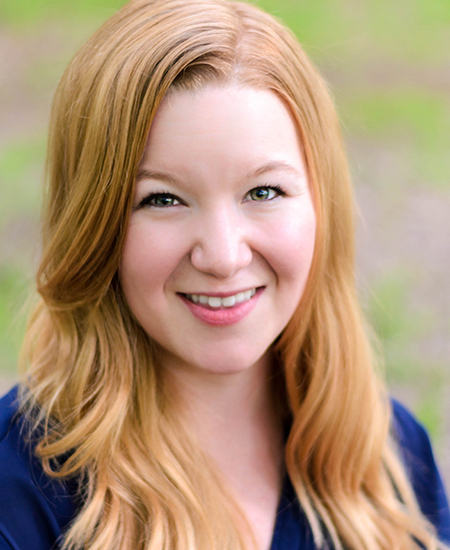 This fall, the School of Education welcomes new faculty members. Today, we introduce Sarah Tucker, who is joining our Counseling faculty.
Tell us a little about your background and what brought you to W&M. 
I am originally from California but moved to Texas with my family in early childhood, and still call Denton, Texas home today. I've been interested in mental health from a young age, which led to my pursuit of both a master's and doctoral degree in Counseling at the University of North Texas. There, I specialized in play therapy and had the opportunity to serve on a grant providing Child-Centered Play Therapy (CCPT) in Title-1 schools. This work informed my dissertation research, which examined the impact of CCPT on the academic achievement of children in poverty.
My clinical experiences have included work in community agencies, schools, in-patient hospitals, and private practice. I've had an opportunity to serve clients across the lifespan with varied concerns, but my primary areas of clinical focus have centered on poverty, trauma, ADHD, and Autism. I have also been honored to serve as a speaker and consultant to organizations working to enhance their understanding of neurodiversity related concepts and integrate neurodiversity affirming approaches.
My passion for online teaching stems from the accessibility of distance education to diverse student populations. This, coupled with William & Mary's explicit commitments to diversity and inclusion, is ultimately what led me to join the W&M Online Counseling Program faculty!
What's your area of research and what question are you most passionate about answering right now?
In addition to continued scholarship in poverty and socioeconomic considerations in counseling, my research interests center on exploring the unique therapeutic needs of ADHD and Autistic individuals. I am passionate about advancing neurodiversity affirming practices in the counseling field and dismantling misconceptions surrounding neurodivergence. While there are several pressing questions related to these topics, one that is top of mind at the moment is: What training and resources do counselors need to effectively engage in neurodiversity affirming counseling practices?
What else are you hoping to get involved with on campus or in the community?
I plan to seek out opportunities to serve in a mentorship role for students. I am especially passionate about supporting my fellow first-generation college students in navigating the complexities of higher education and graduate studies. I am also hopeful to collaborate with colleagues across the department to expand education and awareness related to neurodiversity and contribute to efforts to support our neurodivergent students and colleagues.
Anything else you'd like to share?
I am thrilled to join a program with such a deeply integrated commitment to social justice and a strong sense of community.