Pat Githens M.Ed. '23 receives the Association of Fraternity/Sorority Advisors' Gayle Webb New Professional Award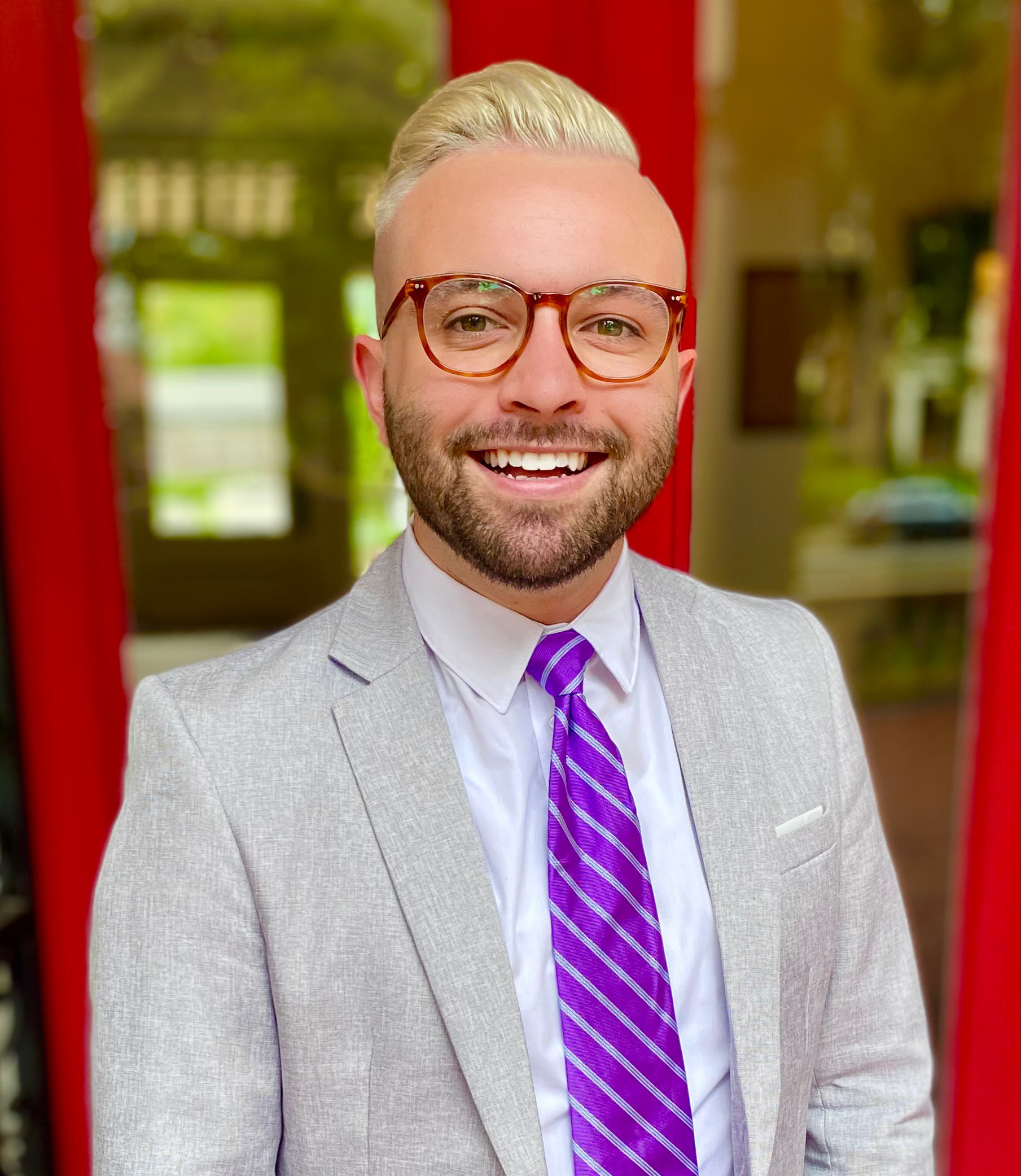 Each year, the Association of Fraternity/Sorority Advisors (AFA) awards the Gayle Webb New Professional Award, in recognition of contribution and impact on the field, to two individuals: a headquarters professional and a campus-based professional. One of this year's awardees was Pat Githens M.Ed. '23, a master's student in the Educational Leadership Higher Education Administration program, who also works at Sigma Phi Epsilon headquarters.
Githens has been working for Sigma Phi Epsilon (SigEp) for over four years, serving in a variety of different roles. In April 2020, he became the Director of Recruitment Services and at the height of the pandemic, he helped the organization navigate the recruitment process. At that time, SigEp staff were unable to travel to various sites due to safety concerns and thus had to reimagine their recruitment process. He led a team of 200 chapters conducting recruitment across the nation during this difficult time and a few chapters even managed to grow their membership.
Additionally, Githens created a new program for SigEp that prepares undergraduates for leadership within the fraternity. His new series, "SpringBoard" equips college students with the leadership skills and knowledge they need to become elected officers of the fraternity.
Now, Githens serves as the Leadership Programs Director for SigEp, where he helps lead their national programs and events. "I want to make sure the programs and events at the national level help undergrads grow and feel a sense of belonging as well as challenge them to learn new leadership skills and take on more responsibilities" shares Githens.
In his graduate program at William & Mary, Githens uses his projects and coursework to improve the work at SigEp and benefit the students he serves. "I want to make the experiences for the students I work with safe, healthy, and affirming." Githens is currently working on a master's thesis that focuses on the experiences of openly queer members in the fraternity and making SigEp chapters more inclusive, welcoming, and affirming. "I want to make the fraternity better for undergraduates. I do it for the students, especially for the students who are queer and historically marginalized. I want our organization to serve the greater purpose it was intended to — for community, fellowship, and espousing shared values."