Jaimie Stickl Haugen joins W&M Counseling faculty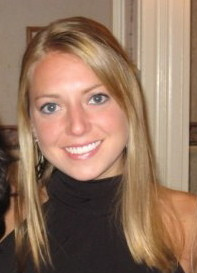 This fall, the School of Education welcomes new faculty members. Today, we introduce Jaimie Stickl Haugen, who is joining our School Psychology and Counselor Education faculty.
Tell us a little about your background and what brought you to W&M.
I am originally from Buffalo, New York and I went to college to study elementary education because I loved working with children and youth. During my training, I found myself drawn toward supporting students' social/emotional needs and creating meaningful connections. As a result, I decided to pursue a master's degree in counseling, with a focus on both school and community counseling. I worked as a counselor in several settings including a community counseling clinic in Alaska and middle and high schools in New York and Colorado. After several years working as a professional school counselor in Colorado, I transitioned to the district level of a large urban school district where I worked as a counseling grant coordinator. In this position, I supervised and supported school counselors throughout the district with developing and implementing comprehensive school counseling programs. All of these experiences solidified my love for counseling and the privilege we have to work with individuals and families to help them remember that their voice is important and they are worthy of love and belonging.

Ultimately, I wanted to enhance my counseling skills so I pursued my Ph.D. in Counseling and Counselor Education from the University of North Carolina at Greensboro where I discovered my passion for teaching and research. Upon graduation, I worked as a postdoctoral research scholar at the University of Central Florida where I had the opportunity to engage in research with a focus on assessment and instrument development. I was drawn to join the faculty at William & Mary because of its commitment to research and excellence, high-quality training programs, and dedication to social justice. I am honored and very excited to be joining this community.
What's your area of research, and what question are you most passionate about answering right now?
Research is integral to my identity as a counselor educator and my approach to counseling and teaching. When I had the realization that numbers represent people and data tells stories - I became passionate about research. My research mission guides my agenda, which is: to support counselors in helping children and youth live safe, meaningful, healthy, and hopeful lives while bridging the research-to-practice gap through community-engaged research, interdisciplinary collaboration, and intentional research dissemination. My research interests all relate to the common thread of school counselor development as it impacts (a) anti-racism and equity in education, (b) cross-cultural student belonging, and (c) youth suicide. I am also drawn to scale development and I have enjoyed integrating best practices in instrument development to support high-quality, culturally responsive assessment practices and counseling outcome-research.
What else are you hoping to get involved with on-campus or in the community?
I am looking forward to creating partnerships with faculty, staff, and students to support the innovative work and exciting things happening at William & Mary. There are many scholars, students, and instructors doing incredibly meaningful work and I hope to contribute my training, research, and experience to further the counseling program and the university's mission and vision. At the community level, my goal is to partner with schools and stakeholders to make research findings practical and meaningful for school counselors and the youth they serve. I hope to contribute to the discourse on implementing systemic changes within schools and districts in order to support schools in becoming places that value diversity and create a sense of safety and belonging for all students. Overall, I am very excited about joining the William & Mary team and getting to know the wonderful students, faculty, and staff that make up this thriving and innovative community.