Amber Pope joins W&M Counseling faculty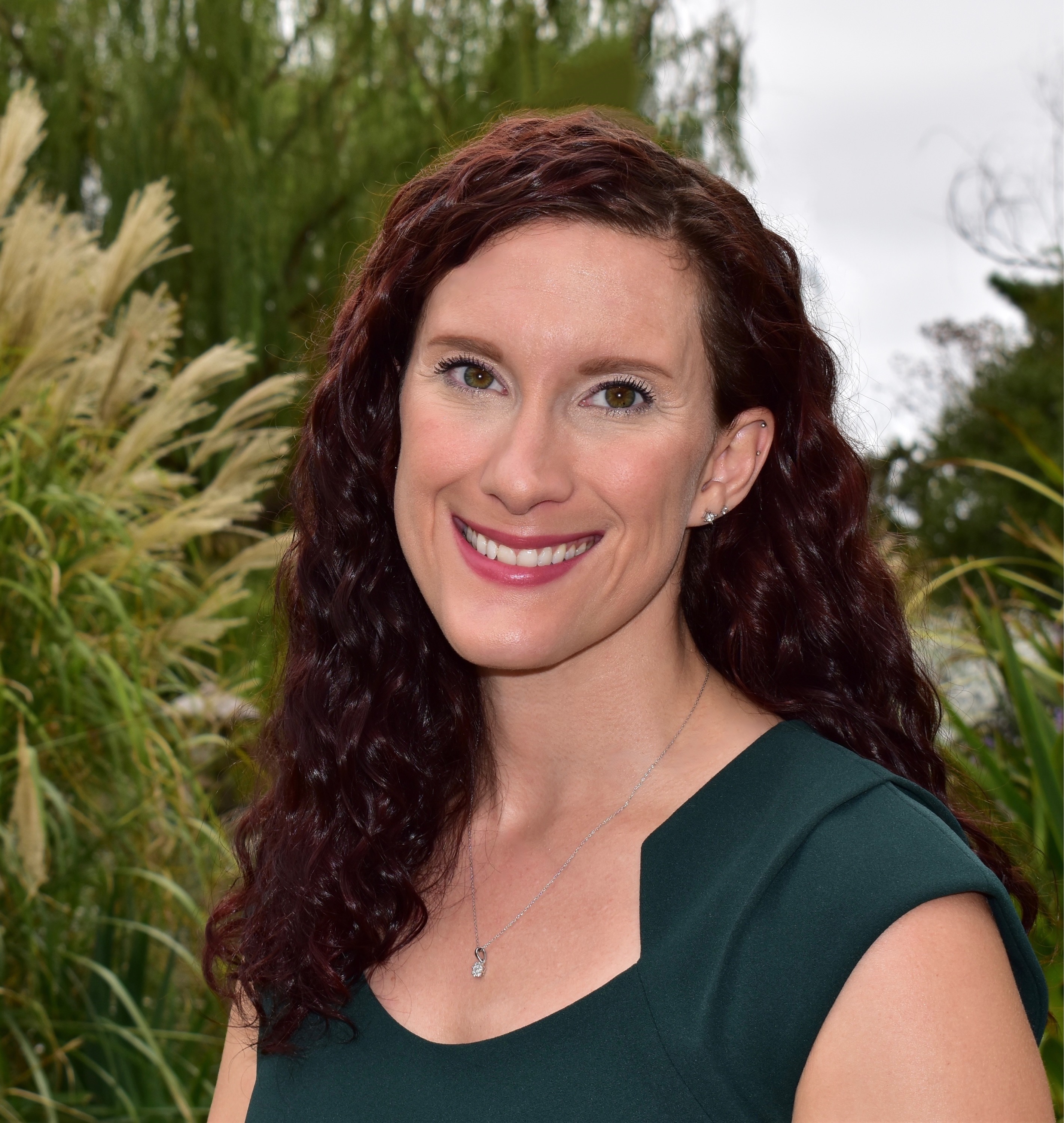 This fall, the School of Education welcomes new faculty members. Today, we introduce Amber Pope, who is joining our Counseling faculty.
Tell us a little about your background and what brought you to W&M.
I grew up in Winston-Salem, North Carolina, and resided in NC until my mid-20s. I completed my undergraduate degree at the University of North Carolina at Chapel Hill, and my graduate training in counseling and counselor education at the University of North Carolina at Greensboro. After graduating with my doctorate, I lived and worked in Alabama, Florida, and now Virginia. I became actively involved with LGBTQ organizations during my undergraduate and master's education, which shaped my commitment to LGBTQ allyship as a central part of my career.
As a counselor, I've worked in various clinical mental health settings including private practice, college campus counseling centers, community outpatient mental health, and hospitals treating a variety of presenting issues. My specialty areas as a clinician are couples, sexuality, and LGBTQ-affirmative counseling. I have provided counseling to transgender and gender-expansive persons, including conducting cross-sex hormone and gender-reassignment surgery assessments for transgender individuals seeking gender affirmation services. I primarily use third-wave cognitive behavioral (e.g., Dialectical Behavior Therapy) and interpersonal process techniques in therapy. As a counselor educator, it is important to me to stay current on clinical skills and evidence-based practices in therapy, so I frequently attend clinical-based workshops in emerging areas. I have completed advanced training in Emotionally Focused Therapy for couples and families. Most recently, I participated in workshops on the topics of trauma-informed counseling, somatic experiencing, and acceptance and commitment therapy.
I am moving to William & Mary from Old Dominion University (ODU) in Norfolk, VA, where I was a Clinical Assistant Professor and the Graduate Clinical Coordinator for the master's and doctoral counseling programs over the past 4 years. Prior to ODU, I was the Program Chair for the clinical mental health counseling master's program at Hodges University in Fort Myers, FL. Hence, my positions for the past 7 years were administrative heavy and geared towards mental health counseling. What drew me to W&M was the opportunity to shift to a tenure-track position with an emphasis on couple and family counseling, which allows me to concentrate more on my specialty areas and the topics I am passionate about. I also am excited to be involved with the Flanagan Counselor Education Clinic through supervision of Couple & Family Counseling internship students, and to be a part of the system that provides much-needed mental health services to support local families through the New Horizons Family Counseling Center.
What's your area of research, and what question are you most passionate about answering right now?
Broadly, my research centers on culturally responsive counselor training, with a focus on improving counselor trainees' competency in LGBTQ-affirmative therapy. Although receiving training in LGBTQ issues is correlated with improving counselors' skills in working with LGBTQ clients, standardized and research-based guidelines for infusing LGBTQ issues in counselor preparation are underdeveloped. Most counselor education programs do not thoroughly integrate LGBTQ content across the curriculum. I want to develop empirically supported training for counselors and mental health professionals in LGBTQ-affirmative counseling that strengthens both counselor competencies and client outcomes.
I also am interested in the use of virtual reality (VR) in counselor education, as I designed VR simulations in a platform called Mursion for master's level counselors at ODU on topics such as suicide assessment, Psychological First Aid for COVID-19 related trauma, diagnostic interviewing, telemental health, sexuality counseling, and couples counseling. I would like to implement similar VR simulations in the counseling program at W&M and study their effectiveness in enhancing counselor trainees' clinical skill development.
What else are you hoping to get involved with on-campus or in the community?
Acting as an ally, it is important to me that I speak with and not for LGBTQ communities. Being directly involved in LGBTQ communities helps me build relationships and stay accountable in my efforts to end oppression for such communities. I want to get involved in LGBTQ-affiliated organizations for students and faculty on campus and assist with coordinating or providing Safe Zone trainings to the campus community. Similarly, I hope to connect with local behavioral health providers to assist with in-service training on LGBTQ-affirmative mental health services. I also want to create partnerships with local LGBTQ organizations, such as PFLAG Williamsburg, to see how we can expand mental health services within the New Horizons Family Counseling Center to support LGBTQ youth and their families.