Dual language programs are launching across the state thanks to the work of W&M faculty and alumni
Students are now living in a culturally and linguistically diverse world and our education systems are making strides to embrace it through the development and implementation of dual language programs.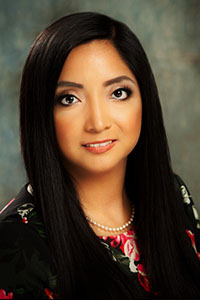 Katherine Barko-Alva, assistant professor and director of ESL/Bilingual Education, collaborates with school districts across the state to develop dual language and bilingual education programs. In these programs, a class of students (half native Spanish speakers, half native English speakers) spend half of their school day learning in English and the other half learning in Spanish across all content areas (i.e., math, science, language arts, social studies).
As these programs embrace inclusion and work towards equity, Barko-Alva passionately recognizes their positive power. "Dual Language Bilingual Education (DLBE) programs highlight the linguistic and cultural resources of our communities in the classroom," she says. "Students from diverse linguistic backgrounds are able to develop their sociocultural and academic skills across languages. They are creating new learning opportunities using language in dynamic and multifaceted ways."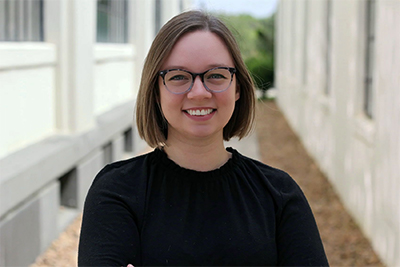 Through her classes at W&M, Barko-Alva is collaborating with her students, future educators, to be advocates for linguistic diversity in education. And that is just what former student Victoria Carroll Pierson M.A.Ed '17 has become. Pierson is using her role as a teacher to advocate for her students in Richmond Public Schools. As a result of Pierson's leadership, Richmond Public Schools was just awarded the Virginia Department of Education's K-12 School Innovation Planning Grant.
Pierson, serving as the planning coordinator, will use this grant to pilot a dual language program at an elementary school in Richmond. "It's something I'm really passionate about and it's something that Richmond has been missing for a long time," she says. "I am passionate to get Virginia's capital on the list of districts that offer bilingual programs."
Pierson is excited to see her dreams of bilingual education become a reality in her district. "Bilingual education is the way of the future, and we can't ignore the benefits. We are diverse and should affirm and allow students to explore those assets. To graduate more rich, more full, well-rounded students, we need bilingual education."
Similarly, in collaboration with Barko-Alva, Newport News Public Schools was just awarded the DoDEA World Language Advancement and Readiness grant. This competitive, 5-year grant will allow Newport News Public Schools to expand their dual language programs to two new schools and 3 additional shadow zoned schools. Since this grant is sponsored by the DoDEA, these programs will allow more military-connected youth the opportunity to increase their interest in Spanish language and culture.
Susanna Bailey, supervisor of world languages and dual language instruction in Newport News Public Schools, shares that this grant will help them reach their goal of having more students earn a biliteracy seal on their diploma which they can then use to apply for jobs and increase opportunities post-graduation. Bailey believes this expanded program will help their district create global citizens, specifically, "students who are equipped with the skills, knowledge, and ability to interact with others and to be able to communicate effectively as they live in a multilingual world."
Barko-Alva has been supporting Newport News Public Schools in their professional development, curriculum writing, and family engagement initiatives since 2016. Both partnerships are based on authentic trust and support. Barko-Alva says Pierson "embodies service, commitment, and leadership. Her dedication, knowledge, passion, and advocacy inspire me."
And when speaking about her partnership with Newport News Public Schools, Barko-Alva says, "It's an honor to learn and work alongside this exceptional group of educators who, under Ms. Bailey's leadership of service, are committed to promote and foster sustainable multilingual practices in our communities." These partnerships embody mutual respect and admiration all while working towards creating a more inclusive world for students through the development and growth of dual language programs in Virginia.