Denita Hudson joins W&M Counseling faculty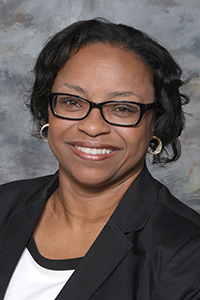 Tell us a little about your background and what brought you to W&M.
I have been a clinical mental health counselor for over 20 years and a counselor educator for almost 15 years. During that time, I have had the privilege of working with various diagnoses and culturally diverse clients. I have worked in private practice, community mental health, college counseling centers, and vocational rehabilitation. My experience has prepared me to assist students interested in community mental health or private practice.
What's your area of research, and what question are you most passionate about answering right now?
I am interested in the impact of generational trauma on African America mental health particularly, in African American and multiracial couples. I also have an interest in applying trauma-informed care to online curriculum development and pedagogy.
What else are you hoping to get involved with on-campus or in the community?
I enjoy getting to know my student and their passions. I hope to include a service-learning component in Residency, which will allow students to become more active and involved in communities where they may have little or no contact.
Anything else you'd like to share?
I love to travel and enjoy learning about how culturally sound counseling concepts are incorporated globally.