William & Mary wins big at the International Association of Marriage and Family Counselors awards ceremony
William & Mary was well-represented at the annual awards of the International Association of Marriage and Family Counselors this year. Two current students and an alumna were recognized with awards at the annual ceremony in New Orleans in late January.
Training and Mentorship Award: Rebecca Sheffield M.Ed. '11, Ph.D. '17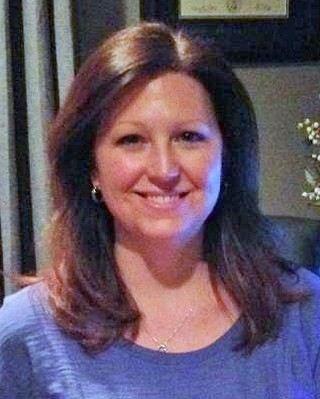 Rebecca Sheffield M.Ed. '11, Ph.D. '17, director of the New Horizons Family Counseling Center, won the Training and Mentorship Award. New Horizons is William & Mary's on-campus training clinic, offering free family counseling to approximately 300 families per year. In addition to her responsibilities providing leadership of the clinic, Sheffield supervises master's and doctoral students in family counseling and during their internships.
The clinic's doctoral co-directors, Jeremy Goshorn and Leila Warraich, work closely with Sheffield and nominated her for the award. In their nomination, they noted Sheffield's standout supervision style in their Doctoral Internship in Family Counseling course and the positive learning environment she cultivates in her classroom through her genuine regard for students.
"Dr. Sheffield creates a supervision environment that encourages equality, respect of peers and their thoughts, and a community of support and encouragement," they said.
Sheffield graduated from the family counseling program with a master's degree in 2011. Johnston Brendel, clinical associate professor, was clinical director of New Horizons at the time and supervised Sheffield during her internship. After completing her doctoral degree in 2017, Sheffield assumed the role of clinical director, following in her former supervisor's footsteps.
"She possesses the ability to inspire intellectual curiosity with tons of empathy and a sense of humor. She's the person with whom students can be vulnerable and completely open to the process of counselor development," wrote Brendel in his nomination letter.
Student Practitioner Award: Jeremy Goshorn Ph.D. '20
Goshorn, a third-year student in the Counselor Education & Supervision doctoral program, was  selected among doctoral students nationwide for the IAMFC Student Practitioner Award.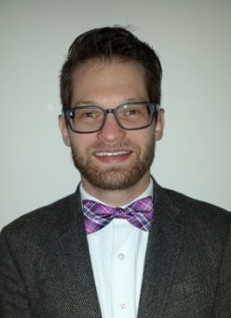 In addition to being a student co-director of New Horizons, where he takes on a large caseload of clients and supervises master's students in their counseling internships, he leads the Youth & Family Groups program, which offers specialized services for local families needing more support.
Throughout his nomination letters, his mentees and mentors describe the way he makes concepts learned in class come alive through his teaching and how he is the first choice when it comes to taking on families with complicated situations.
"When providing feedback about others' cases and questions, Jeremy's clinical insights are thoughtful, theoretically-driven, and humanistic, emphasizing the critical nature of relationship-building within family counseling sessions," shared fellow doctoral students Leila Warraich and Nancy Chae.
Emerging Leader Award: Allison Dukes M.Ed. '20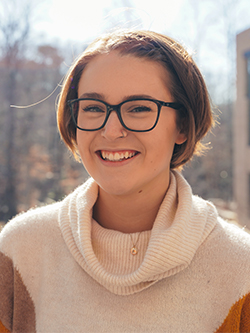 The School of Education was represented at all degree levels with Allison Dukes, a second-year student in the marriage and family counseling track master's program, winning the IAMFC Emerging Leader Award. 
In addition to interning at New Horizons this semester, Dukes is also leading a group for women who are incarcerated at Virginia Peninsula Regional Jail, where she has been able to better understand the important role families play in individuals' upbringings. 
Dukes presented research on working with counseling refugee families and promoting the acceptance of LGBTQ+ family members struggling with addiction. 
"As a developing counselor, it's impossible to not wonder if what you're doing at this stage of your training is making a difference," she says. "To be recognized by faculty members and the selection committee as an emerging leader means the world to me, and I won't ever forget this."