The Social Justice & Diversity Graduate Research Fellows program welcomes a new cohort
Within the School of Education and across the university lies a network of students in various fields who conduct research with faculty members that focuses on equity and social justice.
The program, led by Natoya Haskins, associate professor of counselor education, and Janise Parker, assistant professor of school psychology, brings master's and doctoral students together who are led by personal and professional experiences to advocate for social justice through their research and practice.
Fellows are matched with faculty mentors based on their research interests, but the cohort works closely together to share insights, gather feedback, and support one another through various stages of their research from collecting data to manuscript writing and presenting at conferences.
For Aiesha Lee, a Ph.D. student in counselor education, the program serves as a strong foundation of support as she continues her journey as a social justice advocate in the counseling field. 
Social justice work has been a significant part of her career aspirations since her undergraduate experience, where Lee began to understand the existence of diverse experiences outside of herself. She challenged herself to understand human experiences that were different from hers and began to educate herself and her family. Since then, she has continued to learn and engage others in difficult discussions about diversity and social justice.
As someone who is always seeking social justice work opportunities within the community and the School of Education, the Social Justice & Diversity Fellows program was the answer to helping her in her goal of learning and growing as a change agent. She was particularly interested in collaborating with fellows from different areas of the university. The project she will be working on explores the multicultural competence development of master's students.
"Being able to engage with other students from different disciplines who are also passionate about social justice work was of huge interest because I'm getting to expand my network as well as my perspective of social justice work," she says.
Her personal philosophy when it comes to being a social justice advocate is that it does not require social justice expertise, but nonetheless, advocacy is important in becoming a counselor or counselor educator.
"The fellowship is about gaining research experience, engaging in discussions about social justice and diversity with students across the campus community, and getting outside of your comfort zone."
Amber Weyland-Rodenbo joins Lee as a fellow cohort member, and she looks forward to conducting social justice oriented research that will be incorporated into real-world settings through her fellowship.
Rodenbo's work in New Orleans as a teacher led her to pursue a Ph.D. in K-12 Leadership at William & Mary, and was the beginning of her social justice journey. Teaching at a charter school opened her eyes to the disparities among students from different socioeconomic and racial backgrounds. She felt hopeless and uncertain about where to begin addressing a gap that seemed insurmountable. Right at the brink of a career switch, she realized that she wanted to work with students and help make education a solution to the issues of inequity her students face.
"I am excited to work with underserved students to help them navigate virtual learning," she says. "I know the learning divide was exacerbated by school closures in the spring and now by virtual this school year so I definitely want to help the students we are working with in any way that I can."
For other fellows, it was personal experience that led them to advocacy work. Jerry Mize, a master's student in clinical mental health counseling, comes from a psychology education and research background, which informs the advocacy work he is interested in.
"Although I have experienced a number of privileges throughout my life, my identity as a gay individual definitely has influenced some of my awareness and interests in privilege and social justice," he said.
Mize was drawn to the fellowship because of its interdisciplinary nature with students in the education, counseling, and legal worlds. He looks forward to collaborating with new colleagues and for new insights into the research he will complete from various perspectives.
He is interested in privilege and stereotyping and their effects on mental health and well-being. As a fellow, the projects he will work on will explore these concepts, and he is particularly excited to help his faculty advisor in developing a scale to quantitatively examine antiracism.
"Discussions with friends of mine who have had different experiences than me has helped me in increasing my awareness of my own privileges," Mize said. "Even though that kind of growth is never finished, these have collectively made me want to figure out a way to promote change while using my skills as a counselor, psychologist, and researcher." 
2020 Social Justice & Diversity Graduate Research Fellows
Antony Clemons
J.D. Law Student
"I am currently interested in Civil Rights issues, equal access issues, employment discrimination, and criminal justice reform." 
Aiesha Lee
Ph.D. Counselor Education
Jingjing Liu
Ph.D. Higher Education Administration
"I have strong research interests in key issues related to the educational experiences of marginalized groups as well as social, cultural, and political contexts of learning in higher education. I am especially interested in investigating college access and success, college transition, and STEM education."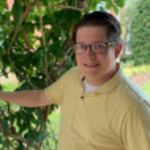 Jerry Mize
M.A.Ed. Clinical Mental Health Counseling
Elsbeth O'Brien
J.D. Law Student
"Over the past year, I have completed research projects about the unique issues resulting in wrongful convictions of women and the lack of judicial remedies available to them. One study explored the modern cash bail abolition movement and the implications of privatized pre-trial ankle monitoring systems and another one considered the legality and morality of using women's children as leverage during interrogations or using mothers as leverage against children during juvenile interrogations."
Jessica Washington
J.D. Law Student
"I have conducted research on globalization focusing on how western television affects other countries. The world is becoming more interconnected while also maintaining individualism. I find that concept fascinating and love the debate on whether globalization has created a heterogenized, homogenized, or hybridized world. I've also conducted research on race, gender, and sexuality. I researched the evolution of the bail system in America and found that race and gender play a large role in the court's perception of a person's dangerousness."
Amber Weyland-Rodenbo
Ph.D. K-12 Administration