William & Mary Teacher Triad: the student teaching experience
There was nervous excitement in the air Tuesday evening, as students in the elementary teacher education program and local educators gathered at the School of Education for a reception kicking off the spring student teaching experience.
The following day, students would begin their first full day in classrooms in the local elementary schools that host them as student teachers. And while nerves were high, students said they felt prepared and excited to step into the role of teacher.
The students beginning this round of student teaching are undergraduate and master's students enrolled in William & Mary's teacher preparation programs, including elementary, secondary, ESL and special education. For the next ten weeks, they'll be in their classrooms full-time, gradually assuming full responsibility of lesson planning and classroom management.
The event on Tuesday evening was about much more than preparing for their first day of teaching, though. It was also the first time they met their university supervisors, an integral part of the mentoring team they'll have during their student teaching assignment. University supervisors are veteran teachers and school administrators who serve as both mentor and evaluator to students during the student teaching experience.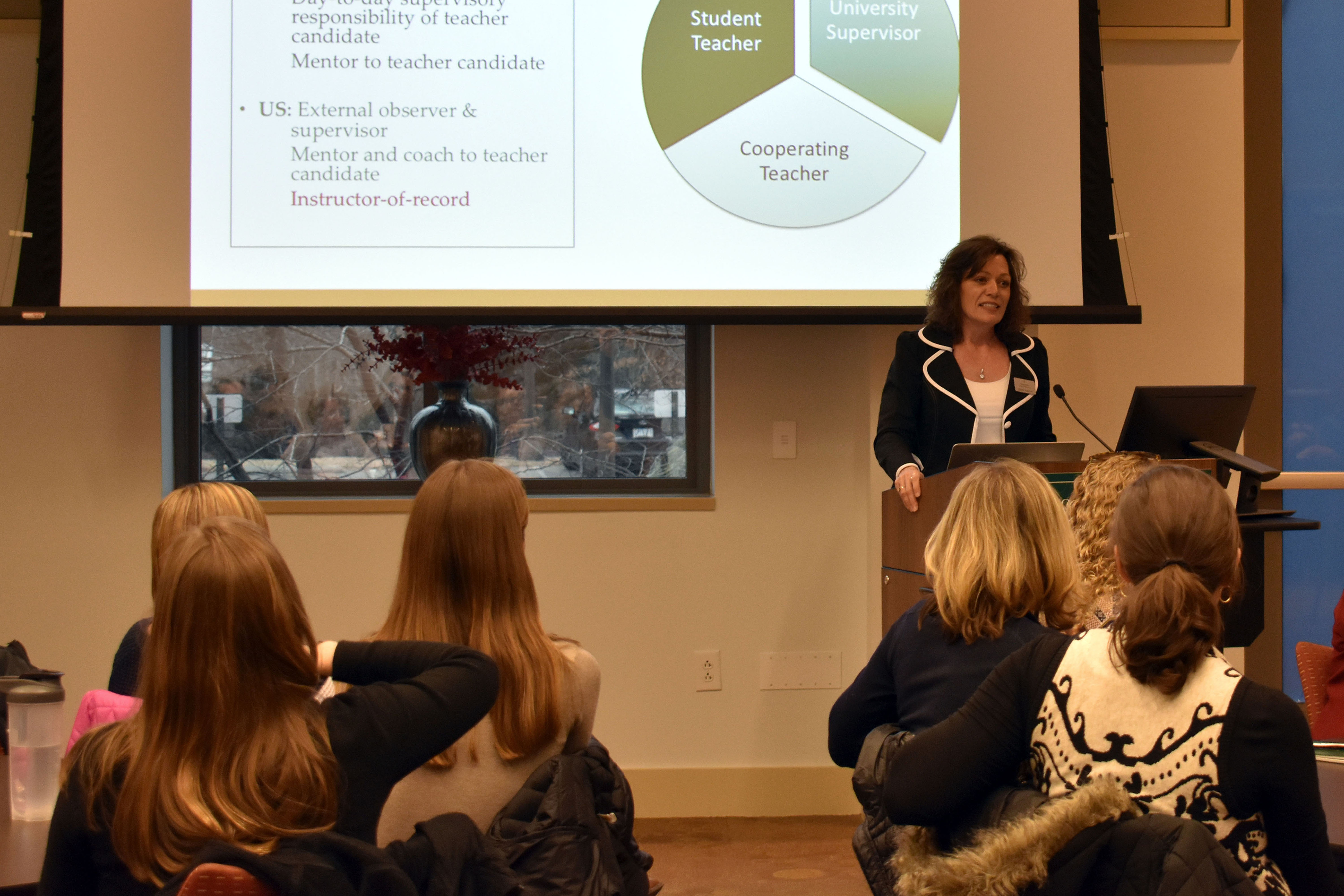 "We call it the William & Mary Teacher Triad, this working relationship among student teacher, cooperating teacher and university supervisor," said Denise Johnson, associate dean for teacher education and community engagement. "It's designed to successfully prepare teacher candidates through building a culture of collaboration, communication and collegiality."
Students have been working closely with their cooperating teachers for several months, observing and assisting in the classroom as they accumulated the 100 hours of clinical experience required for the practicum portion of their training. The reception brought cooperating teachers, university supervisors and student teachers together to celebrate the start of student teaching, and also to build a solid foundation for success over the next ten weeks.
Students expressed excitement and appreciation over the level of support they have received and will continue to receive as they take their first steps into the classroom.