Please Check Below to See if your Issue Has Been Addressed
---
Conference Platform Access
The 2e@ William & Mary: Twice Exceptional Conference is an online conference. We are using the online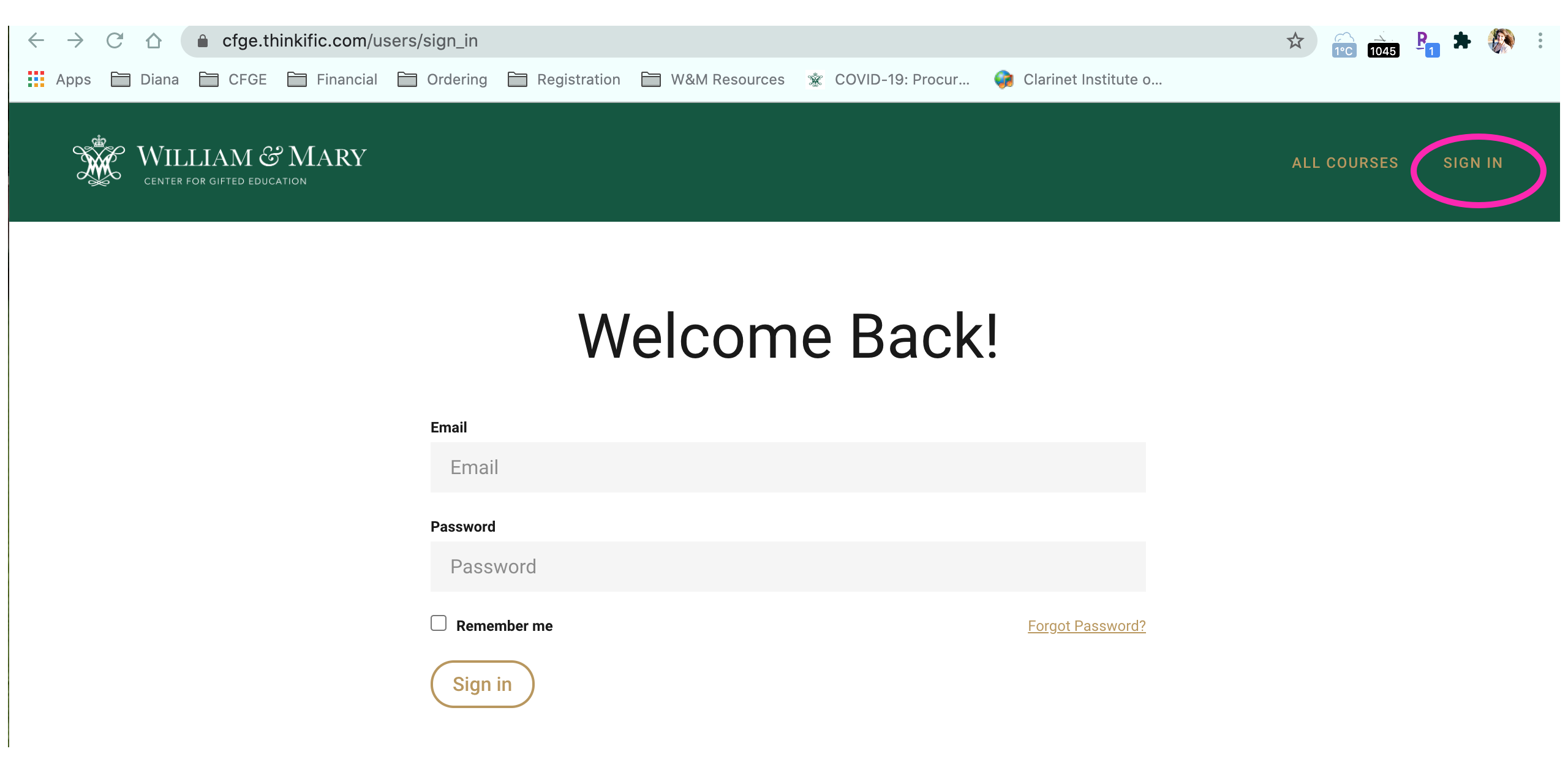 platform Thinkific. To access the Online Conference Platform:
Sign In

Go to My Dashboard
Click Start Course
---
What is my username and password?
Your username is the email address provided with your registration. You were sent an email from Center for Gifted Education (noreply@notify.thinkific.com) with directions on how to set your password. 
Please check your spam/junk folder
If you find the email
Click the Get Started Button.
Create your password
You will then see your course
Click Start Course
---
What if I cannot find the email?
If you did not receive the email, you can reset your password by using the following steps: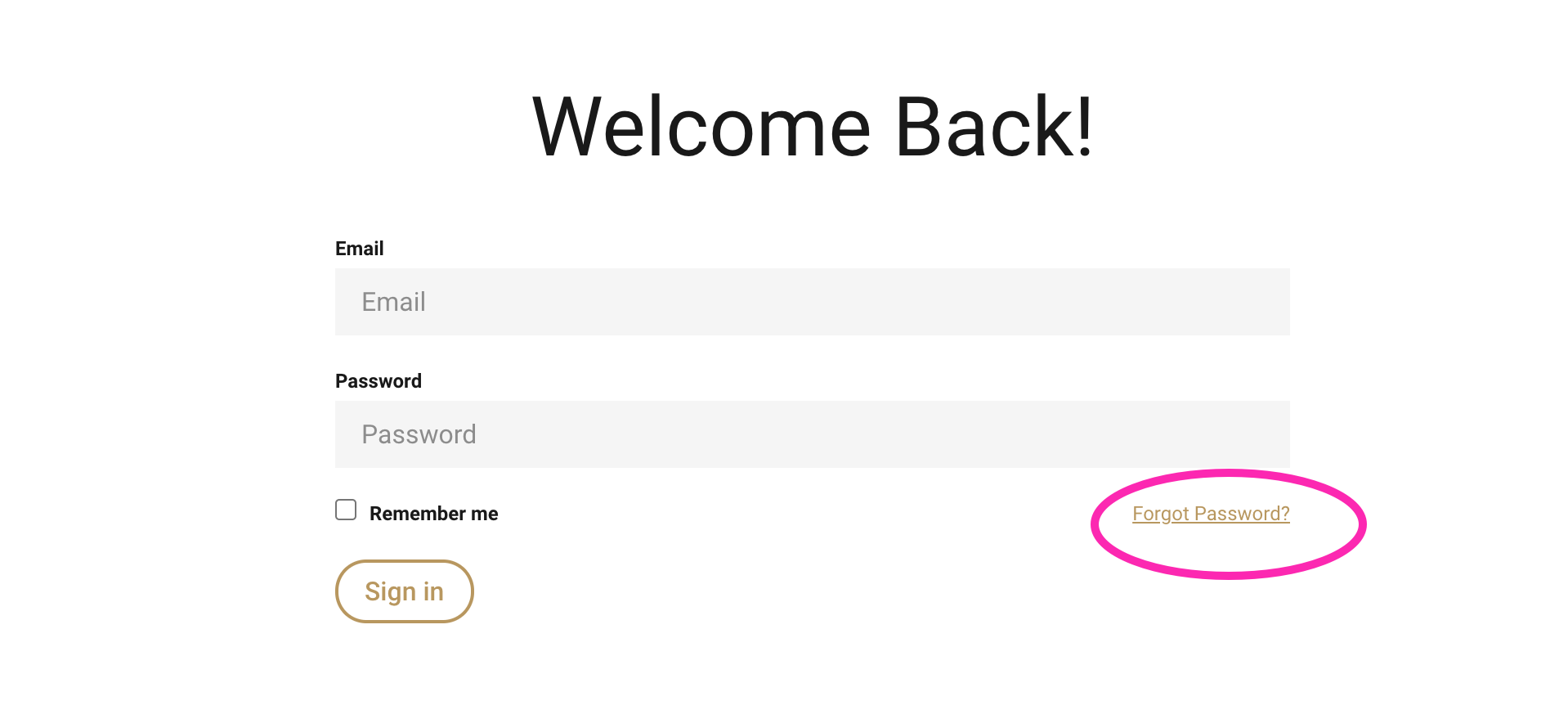 Click Sign In (top right corner)

Click Forgot Password

Use the email address for this email account

You will then receive an email with a link to reset your password

Follow the link

Reset your password

Log In 

Go to My Dashboard
Click Start Course
---
I can log in, I can see the Twice-Exceptional Conference icon, but I only see the Overview, help.
Go to My Dashboard
Make sure you are not clicking on See Overview
Click on Start Course
---
I can log in, I can see each session, but how do I get to the Live Presentation?
Once you are into the Twice-Exceptional Conference, within Thinkific:
Click on the Session you want to attend
Under the Session description you will see "Access Live Session Here".
Click the link at the time of the presentation
A Zoom Meeting will open
You will be in a waiting room until the host lets you in
Please stay muted unless the host requests audience participation or is taking questions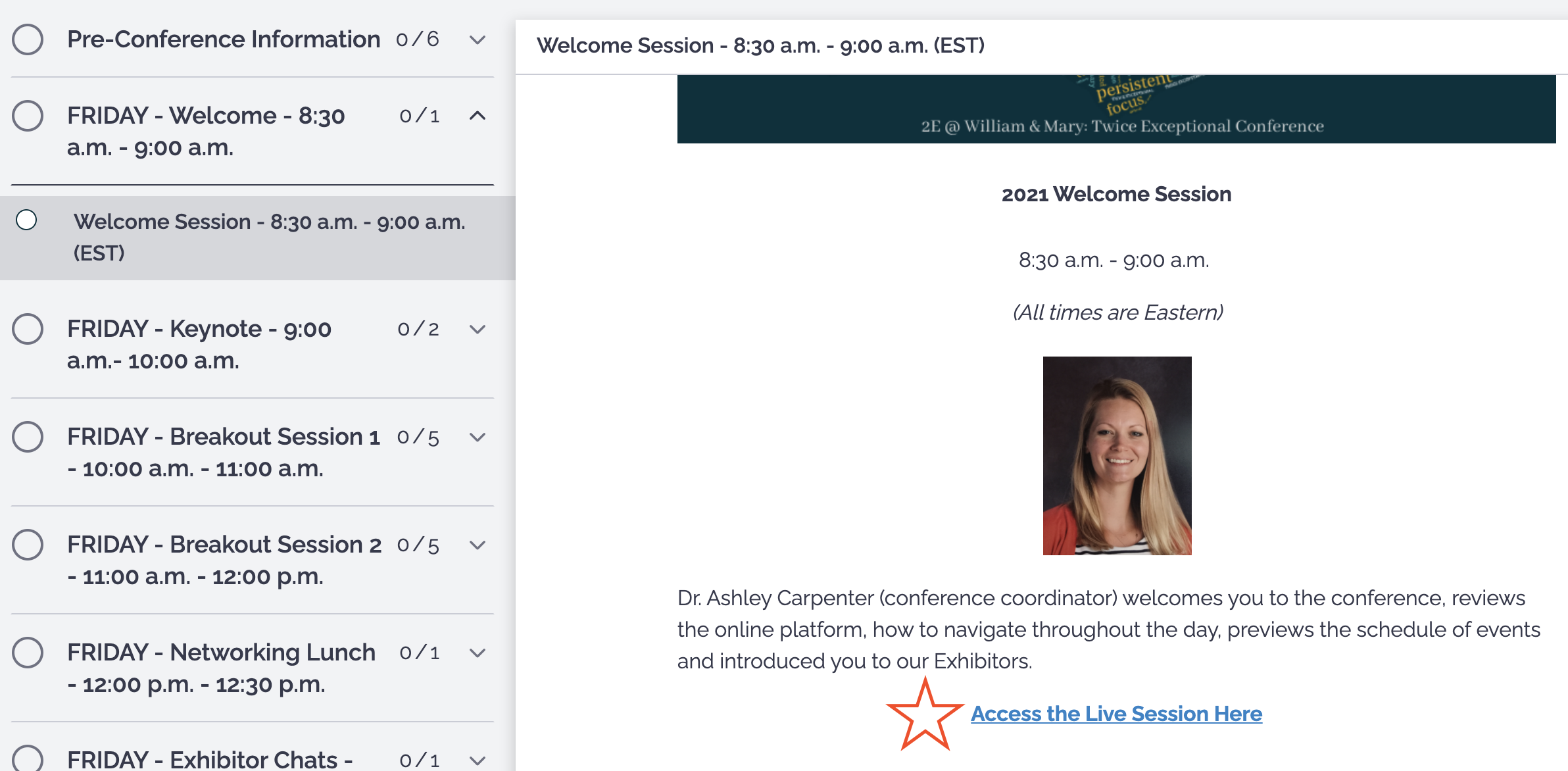 ---
Do I need to Download Zoom to my computer?
If you are accessing the conference from a computer, no, you do not need to download zoom, when you click the Live Session link, a Zoom screen will open, if you do not want to Download Zoom, choose "Open in Browser".
If you are accessing from a mobile device, YES, you must download the Zoom app. 
---
I cannot find the left menu or all the sessions.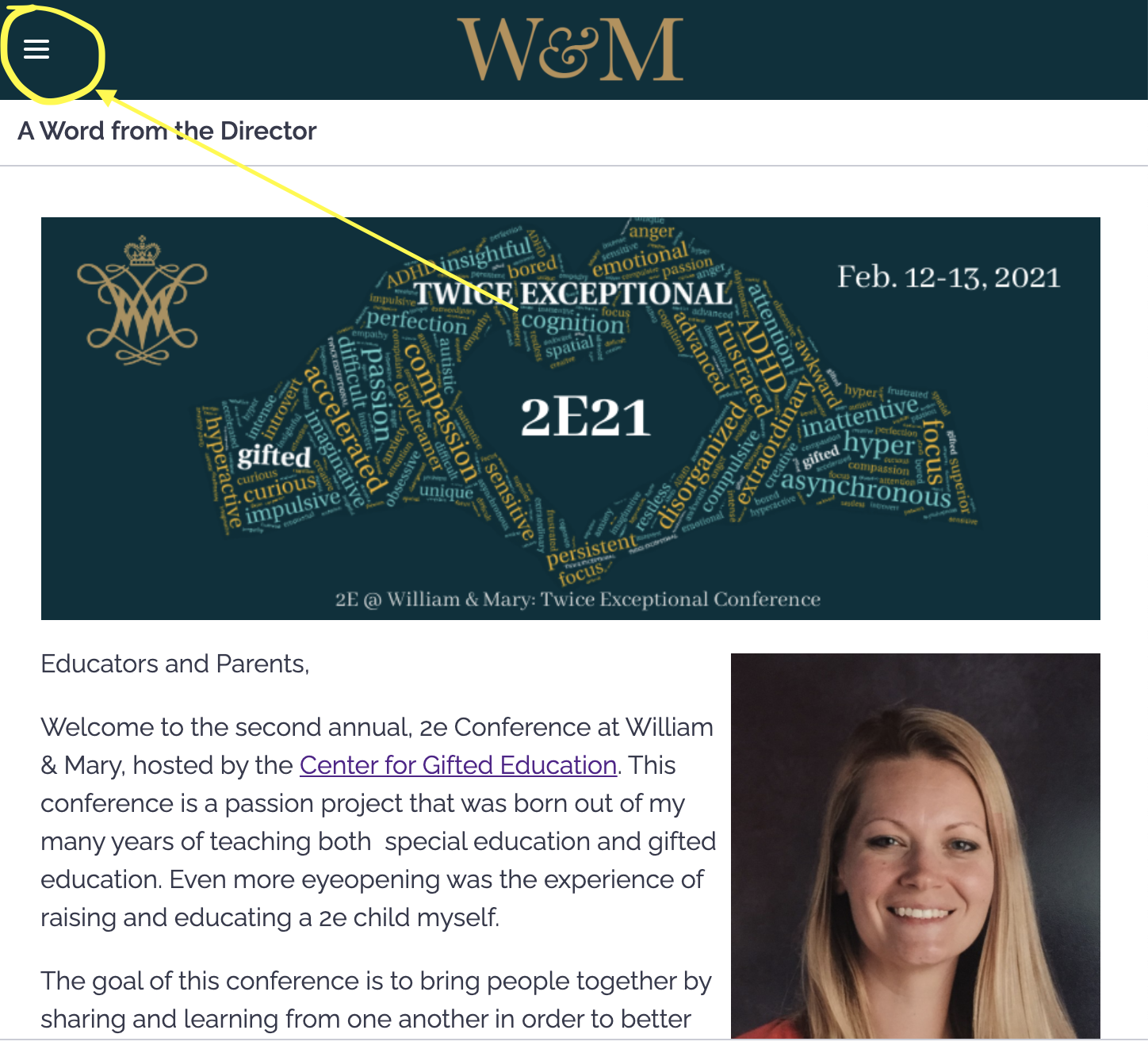 If you are on a tablet, phone or make your screen smaller, the left menu will hide itself.
To access the menu:
---
I am on a phone and I can't find the links
On a phone or mobile device:
When you log in make sure you click "Start Course" or "Resume Course"
Then to see the menu

click the 3 lines up at the top left
this unhides the menu
then click on the Session Heading Bar
then click on the individual session
you should see the link as " Click Here to Access the Session"
Make sure you have Zoom App downloaded on your phone.