Student Ambassadors
Have questions about the student experience at the William & Mary School of Education? Reach out to our Student Ambassadors!
Clinical Mental Health

Anna Buck, [[aabuck]]
Anna received her B.S. in Sociology from Virginia Tech in 2009.  She is now a Clinical Mental Health Counseling student, confidential advocate at The Haven at William & Mary, and a mother of two young children.
Ally Blue, [[anblue]]
Ally is first-year in Clinical Mental Health and Addictions Counseling. Ally graduated from The University of North Carolina at Chapel Hill. In her free time she enjoys traveling, scuba diving, baking, and reading! Ally is the Graduate Council Representative for the Graduate Education Council.
Higher Education, MEd
Macy Lawton, [[cwlawton]]
I graduated from Davidson College in 2022 with a BA in Anthropology and Environmental Studies. My experiences working in admissions, new student orientation, and with a research program called the College Crisis Initiative (C2i) while at Davidson introduced me to the possibility of working in higher ed after graduation. Coming to William & Mary to study higher education was a no-brainer and has been such an amazing experience! My graduate assistantship is with the Career, Affinity, and Regional Engagement team in the Office of Alumni Engagement at W&M. I'm also serving as the President of the Higher Education Student Association (HESA) for 2023 and am a member of the Honor Council in the School of Education. After graduating in 2024, I hope to work in admissions or alumni engagement!
Carley MacKenzie, [[camackenzie]]
Carley MacKenzie currently works at Eastern Virginia Medical School in the Experiential Learning Operations department. She is a part-time student in the combined Master of Higher Education Administration and Master of Business Administration program at William & Mary.  Her academic interests include the experience of first-generation, low-income college students and university strategic planning. Although she is only part-time, Carley loves the tight-knit community of William & Mary and is eager to welcome future classmates to the W&M community! 
PhD Programs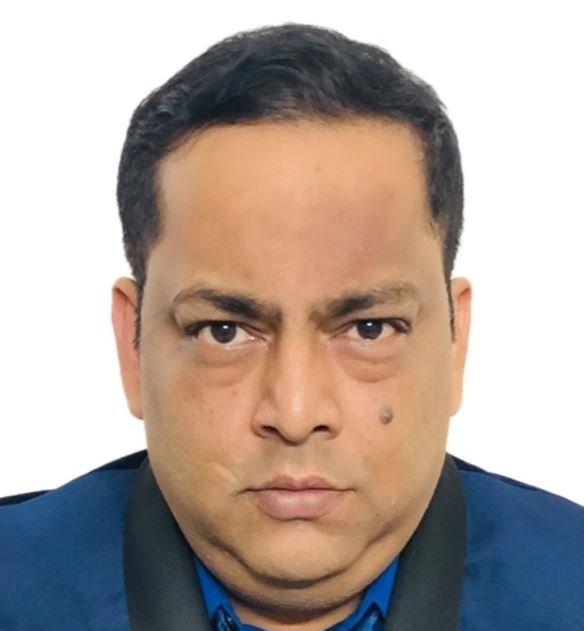 Arif Ghani, [[mghani]]
Arif is a doctoral student in the Educational Policy, Planning, and Leadership program in Higher Education. He is the Graduate Council Representative and a member of the Graduate Education Association Executive Board. 
David Harger, [[dkharger]]

David Harger is a Ph.D. student in the Higher Education concentration of the Educational Policy, Planning, and Leadership program. His research interests include international and LGBTQIA+ issues with a particular focus on the crossroads of the two. He views education as a beneficial force in his own life and sees the lifechanging potential in virtually every facet of society. He is happy to chat with anyone who has questions about what pursuing graduate education entails and what it means to follow their dreams through education.
Amy Wallace, [[aewallace01]]
Amy is a doctoral student in the Educational Policy Planning and Leadership program with a focus on gifted education. She received her master's degree from Western Kentucky University in Gifted Education and Talent Development in 2021. She worked as a middle grades teacher for seven years teaching advanced reading, mathematics, and ancient history as well as teaching gifted enrichment classes for grades K-12. Her research interests include gifted English Learners/Multilingual, LGBTQ+, and Twice-Exceptional students. Amy's favorite part about studying at William & Mary is that the faculty are extremely supportive and knowledgeable, students are encouraged to pursue passions, and it is the highest quality program centered around social justice.
School Counseling
Kyle Schofield, [[krschofield]]. 
Kyle graduated from Christopher Newport University with a degree in Psychology and just started the School Counseling M.Ed track at William & Mary in Fall 2023! In his free time, Kyle enjoys playing baseball, fishing, and going to the gym!
Lauren Didlake, [[ldidlake]]. 
Lauren is a second year school counseling student. She got her B.S in human development with minors in integrative health and wellness and psychology from Virginia Tech in 2022. She loves to go on runs in Williamsburg and hopes to one day have a therapy dog with her at her school.
 School Psychology
Lauren Ashley, [[lashley]]
Lauren graduated from Clemson University with a B.A. in Psychology and a minor in Youth Development Studies. She is currently in her second year of the School Psychology program. In her free time, Lauren loves to spend time with her cat, Petie, and watch movies. 

Isabel Jabaley, [[imjabaley]]
I graduated from William & Mary undergrad in 2019 with a double major in psychology and GSWS. I got an M.Ed. in School Psychology in 2022, and I'll get my Ed.S. in 2024. For the 2023-2024 school year I'll be doing my school psychology internship in Henrico County Public Schools. I love W&M and living in Williamsburg - ask me anything about local restaurants or Busch Gardens!
Teacher Education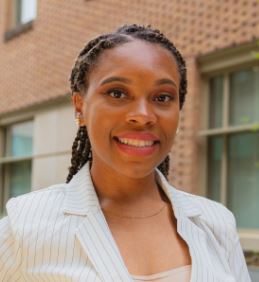 Trinity Bea, [[tnbea]]
Trinity Bea graduated from William & Mary with a degree in neuroscience in May 2022. She is completing a fifth year master's program in Curriculum and Instruction and will become a science teacher upon graduation. Trinity is a United States Army veteran and loves to bake, run, and read in her free time.