Personal growth and peacemaking through study abroad experience
Following a pause in programming due to COVID, W&M students were once again able to travel to Rwanda this past January for the study abroad experience of a lifetime. Students enrolled in a four-credit course, studying the context of the genocide against the Tutsis and factors that contribute to community well-being. The group of W&M students and professors Elizabeth Burgin and Spencer Niles then embarked on a journey to Rwanda to learn alongside organizational partner, Aegis Trust, for a two-week study abroad experience. They visited historical and government sites, memorials, and engaged in field work and classes. The main goal of this learning opportunity was to understand peace, reconciliation and forgiveness in Rwanda through the knowledge of pathways to violence and benevolence.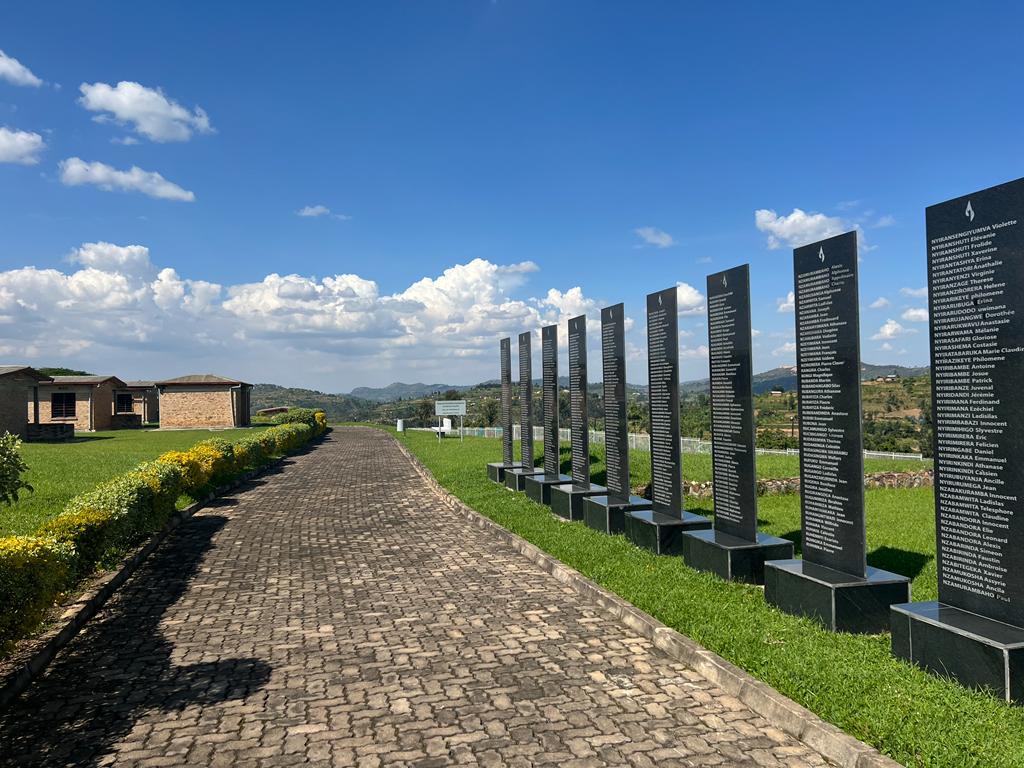 The Rwanda study abroad experience has been offered for years, facilitated through a partnership between Aegis Trust and Professor Niles. "When we are there, students are exposed to curriculum on peace, forgiveness, reconciliation, and peaceful ways to resolve conflict. One key concept is ubumuntu, the demonstration of humanity from one to another. They are exposed to curriculum and activities emphasizing the development of empathy, critical thinking, and the personal responsibility to be more humane to one another. It creates opportunities for more constructive dialogue and Rwanda is teaching the world how to do this" shares Niles.
Students who embarked on this journey felt motivated to live life differently, privileged with the opportunity they had to learn from Rwandans. Many of the students on this year's trip commented on how their lives have changed after this experience and how they are working to honor the call to continue the work of reconciliation in their own spheres of influence and communities. Undergraduate Maria Soly '25 shared that this trip inspired her to want to give back, "I am Southern Sudanese and when I was in Rwanda, I felt I was at home. I feel like I need to give back to Sudan, so to see what it could look like, I could help Sudan work towards the end goal of reconciliation." Ben Benabise, M.Ed. '23, a graduate student in the Military and Veterans Counseling program shares, "On this trip, I experienced the power of forgiveness and giving yourself grace. Now I do not get irritated at the little things. I am a calmer person. In my own sphere of influence, I promote peace and kindness. And from a counseling lens, I now help my clients give themselves a little grace."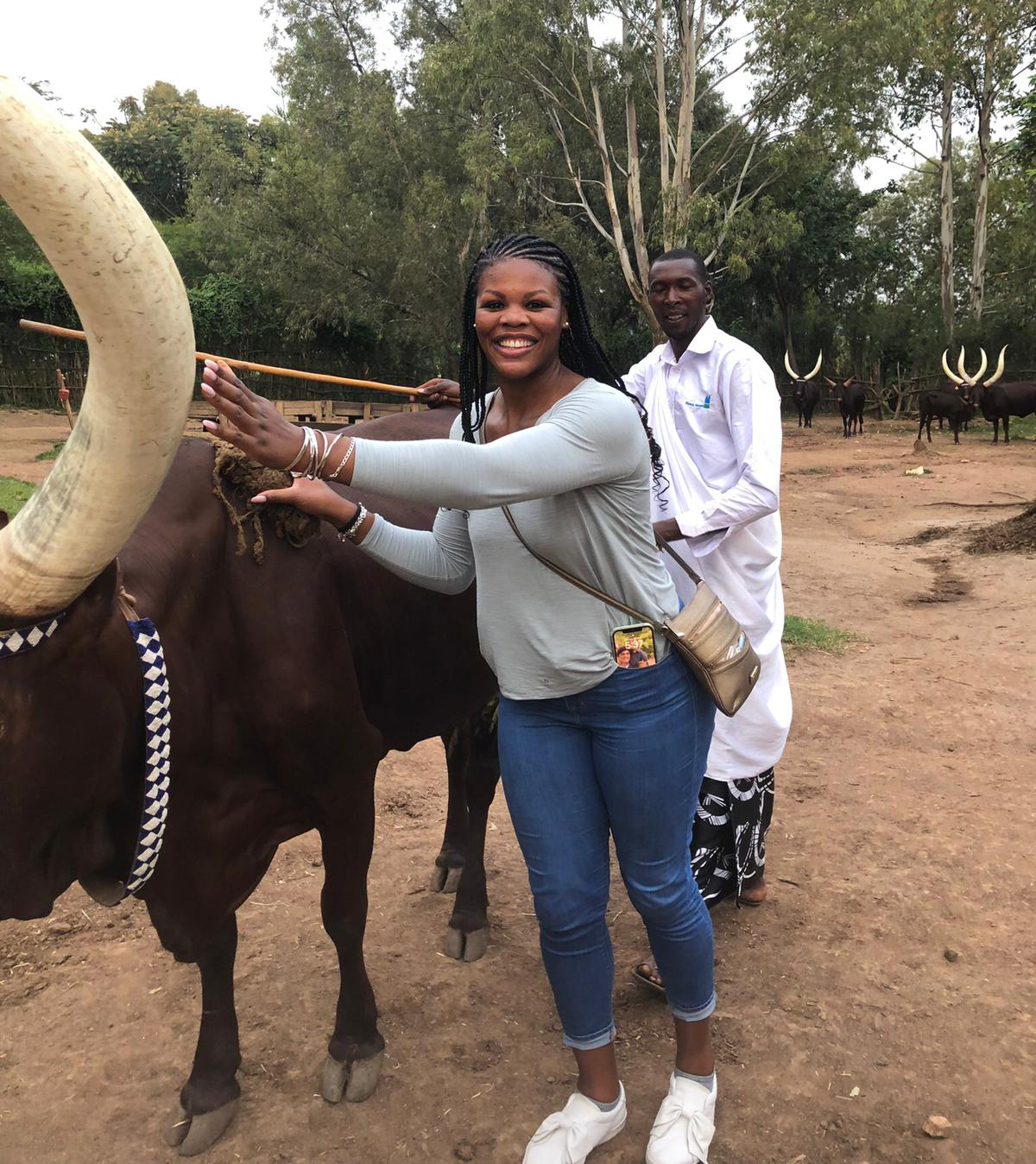 Recent graduate from the Higher Education Administration program, Ivana Marshall, M.Ed. '23, who also works for the university, participated in the experience. Marshall shares that the value of the trip
continues to unfold in her life, "I had the opportunity to do a Lunch and Learn with my Alumni Engagement team. My teammates were excited. And I came back more invigorated to do the work of rebuilding trust between alumni and the university and between alumni and each other because now I see what can happen when you give up on your neighbor." This trip also played a role in directing her research interests, "I will continue to look at marginalized peoples and institutions of higher education, community revitalization, and reconciliation. I have studied genocide in other countries and inter-group conflict before, which is why I initially signed up for this trip. I wanted to understand the depths of hate and the human heart and be able to help eradicate it and to do that, I need to understand it" shares Marshall.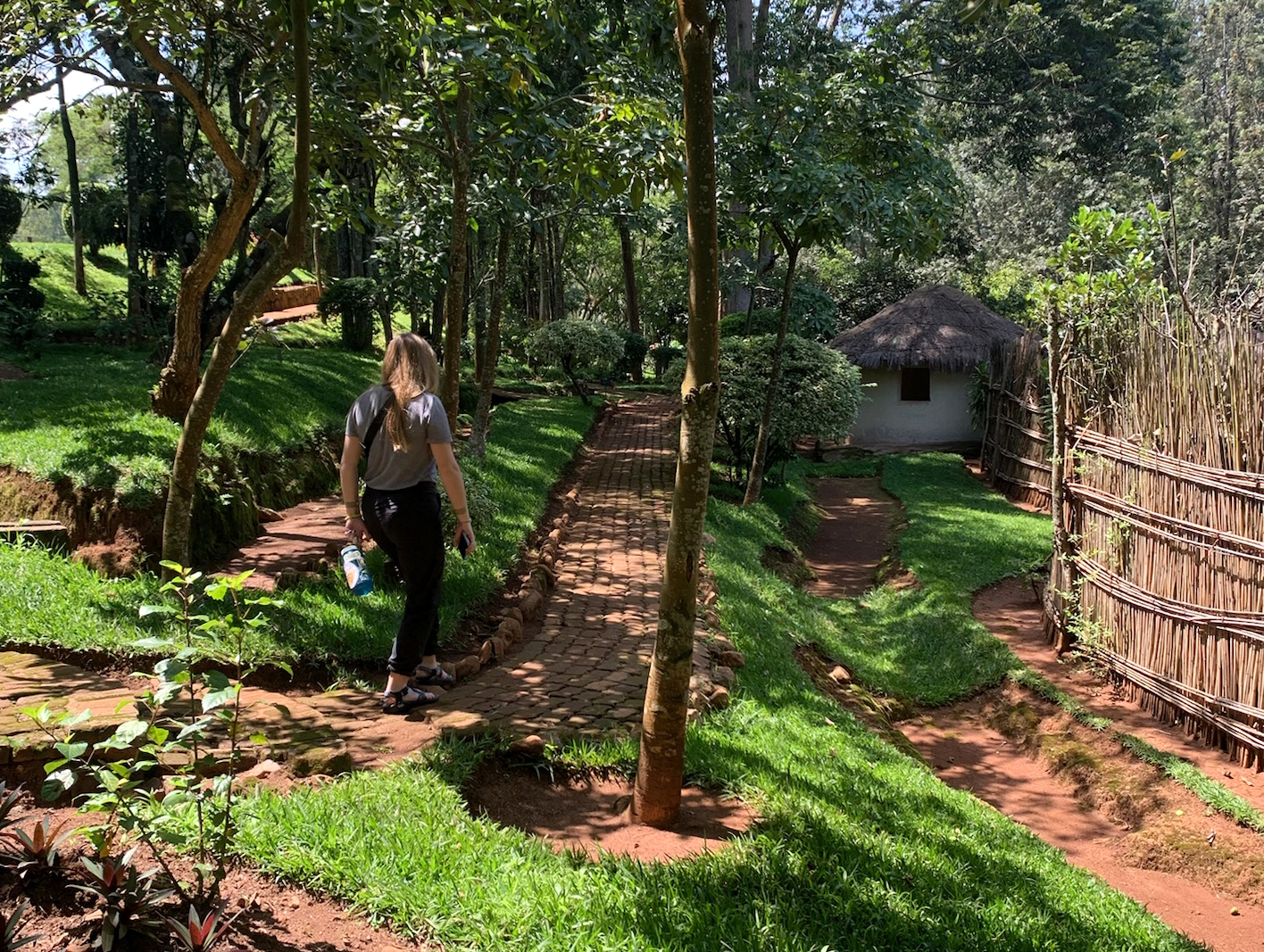 This study aboard experience was on the bucket list of graduate student in the Clinical Mental Health Counseling program, Anne-Marie Evans '24, since she attended Day for Admitted Students at W&M. "Dr. Niles talked about this trip at the Day for Admitted Students. And I thought, 'I'm coming here. What a cool piece of education. I have to go on that trip'" comments Evans. Now after her experience, she recommends it to anyone else considering the opportunity. Evans shares, "Go on it! It is valuable to learn about other societies. A foreign experience, the excitement, the fear, and the curiosity can stir up interesting things in a person – it can light a fire in them."