Adjunct Instructors
The courses offered by the Center For Gifted Education are taught by instructors who have either a Ph.D. or Ed.D. Our instructors have significant experience in gifted education and are chosen by the Director of the Center for Gifted Education. Below is a list of some of our adjunct instructors.
---
Cheryll Adams, Ph.D.

Dr. Cheryll Adams is the Director Emerita of the Center for Gifted Studies and Talent Development, Ball State University. She received her Ph.D. in Educational Psychology with an emphasis in gifted education and her M.Ed. from UVA and her BSEd in secondary science from the University of Georgia. She was a classroom teacher for 15 years. She currently teaches on-line courses in gifted education and has presented widely in the field.  Her publications include 12 co-authored books, 25 book chapters, and numerous other publications. She wrote, co-directed and was a principal investigator on three Javits grants. She is a former member of the Board of Directors of NAGC, a Past President of TAG and the Indiana Association for the Gifted. She is a past Chair of the NAGC Professional Standards and the Research and Evaluation Committees. She received the Early Leader Award, Distinguished Service Award, and President's Award from NAGC. 
Email: cmadams01@wm.edu
Courses taught:
Social and Emotional Development and Guidance of the Gifted Learner
Curriculum/Instruction for Gifted Learners
Programs and Models in Gifted Education
---
Ann Haimburger Colorado, Ed.D.

Dr. Ann Colorado is the Coordinator for Gifted Education and Home Instruction with Williamsburg-James City County Public Schools in Williamsburg, Virginia. She earned her B.A. in Psychology from Randolph-Macon College in Ashland, Virginia, and her M.A.Ed. in Elementary Education, Endorsement in Gifted and Talented Education, and Ed.D. in Gifted Education from The College of William & Mary in Williamsburg, Virginia. Ann spent 18 years teaching gifted students, 2 years as a School Improvement Specialist, and 4 years as a high school and elementary school Assistant Principal prior to the Coordinator position. Her research areas of interest include the motivation of gifted learners and student engagement.  Her hobbies include running, reading, visiting the beach, and cooking. Ann lives in Williamsburg, Virginia with her husband, youngest of three sons, a dog, and two cats.
Email: ahcolorado@wm.edu
Courses taught:
Curriculum and Instruction for the Gifted Learner


---
Patricia A. Costis, Ph.D.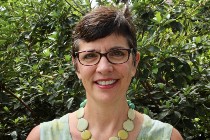 Dr. Patricia Costis is currently the Program Coordinator for NORSTAR, a STEM-infused program for gifted and high-ability high school students in the Norfolk Public Schools, where she develops the talent of future scientists in a student-driven, inquiry setting. Dr. Costis serves as a gifted educational consultant for school districts, and for gifted and twice exceptional students and their families, including providing teacher training and professional development and consultation to foster effective advocacy in decision-making for twice exceptional students.
Additionally, Dr. Costis facilitates professional development workshops and seminars in school districts across Hampton Roads, the Commonwealth of Virginia, and at state and national conferences. Dr. Costis' primary focus centers on instructional and collaboration strategies to meet the needs of gifted and twice exceptional learners.
Email: pacostis@wm.edu
Courses taught:
Curriculum and Instruction for the Gifted Learner


---
Darlene Wiggins Dockery, Ph.D.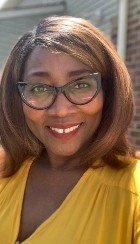 Dr. Darlene Dockery's research interests lie at the nexus of education policy, talent development, and culturally competent pedagogy. Specifically, she is motivated by questions around access to academic rigor for students from populations that are typically underrepresented in gifted education programs and higher education. In 2019, she was awarded an English Language Programs fellowship by the Bureau of Educational and Cultural Affairs of the U.S. Department of State and assigned to serve as a guest faculty member at Universidade do Vale do Rio dos Sinos, Sao Leopoldo, RS, Brazil and Pontifical Catholic University of Rio Grande do Sul (PUCRS) in Porto Alegre, RS, Brazil to teach in-service and pre-service English as a Foreign Language teachers and participate in research on English as a Medium of Instruction.  She continues to work on projects with PUCRS and the U.S. consulates in Rio de Janeiro and Porto Alegre.
Email: dddockery@wm.edu
Courses taught:
Curriculum and Instruction for Gifted Learners
Psychology and Education of the Gifted Learner
Gifted Program Planning, Development, and Evaluation
---
Reginald Johns, Ph.D.
Dr. Reginal Johns is an award-winning educational researcher whose studies on the positive sources of self-efficacy of African American women in STEM careers were recognized by NAGC and AERA.  In addition, he has conducted phenomenological research that investigated the experiences of STEM undergraduate, African American women who attended an elite Predominately White Institution.  He currently serves as the Director of the Department of Advancement and Enrichment for Hampton City Schools, as a manuscript peer reviewer for the Journal for the Education of the Gifted, and as a Board Member for the Teacher Advisory Board for Norfolk State University. As a member of  Virginia Advisory Committee for the Education of the Gifted who served two consecutive terms, he contributed to the publication of Educational Opportunities For Gifted Middle School Students: Accelerated Content, Educational Opportunities for Gifted Students at the High School Level: Accelerated Content, and Understanding the Virginia Regulations Governing Educational Services for Gifted Students.
Email: rojohns@email.wm.edu
Course taught: 
Social and Emotional Development and Guidance of the Gifted 
---
Keisha Baylor Melvin, Ph.D.

Dr. Keisha Melvin is a native of Virginia. She earned her B.A., M.S.Ed., and Ph.D. in-state, and began her teaching career in Gifted Education.  As a veteran classroom teacher with more than 15 years of professional experience, Dr. Melvin continues to advocate for the needs of gifted students from various backgrounds on the local, state, national, and international levels. 
Dr. Melvin's primary research area is talent development and trajectories of success among gifted individuals. Her scholarship is published in journals serving the Gifted and Education communities. Dr. Melvin engages in service as a member, presenter, and reviewer for various professional organizations in education. She also holds a civic appointment and leadership positions in the community and professional organizations. 
Dr. Melvin earned her Ph.D. in Educational Policy, Planning and Leadership (Gifted Education Administration Emphasis) from William & Mary School of Education, and is thrilled to teach and advise fellow educators! 
Email: kmbaylor@wm.edu
Course Taught:
Programs and Models in Gifted Education
---
Janice Robbins, Ph.D.

Dr. Janice Robbins is an adjunct assistant professor of education at The College of William & Mary. As a professional consultant, her focus is on curriculum development and assessment as well as the evaluation of gifted programs. She has a number of published works in the field on a variety of topics in gifted education with a primary focus on advanced academic content and curriculum development and evaluation. Dr. Robbins has been a district coordinator, a principal of elementary and middle school centers for gifted education, a curriculum chief with the Department of Defense Education Activity, and an interim director of the Center for Gifted Education at William & Mary. 
Email: jirobb@wm.edu
Courses Taught:
Psychology and EDucation of the Gifted Learner 
Social and Emotional Development and Guidance of the Gifted Learner
Curriculum/Instruction for Gifted Learners
Programs and Models in Gifted Education
---