Welcome to the Tribe! A Graduate Assistantship Recruitment Experience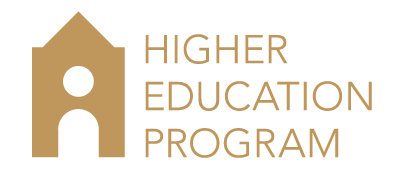 Welcome to the Tribe! A Graduate Assistantship Recruitment Experience is a special event just for students admitted to our higher education programs. On February 19, 2021, join us for a virtual event to interview with Graduate Assistantship (GA) suprvisors. Before the interview day, connect with our faculty, students, and potential GA Supervisors through webinars.
It's a great opportunity to find out if William & Mary is the right choice for you. Congratulations on your admission and we look forward to welcoming you to campus!
Note: All the following events will occur in Eastern Time.
Monday, February 15th
11:30 a.m. – 12:30 p.m.
Faculty session with Dr. Stephanie Blackmon and Dr. Pamela Eddy to discuss program requirements.
Friday, February 19th
8:30 a.m. – 5:00 p.m.
Admitted full-time students will have an opportunity to explore assistantship opportunities and interview for positions. 
8:30 a.m. – 3:00 p.m.
GA Interview Help Desk
Passcode: GAHelpDesk
3:00 p.m. – 4:00 p.m.
Drop-in hour with Dr. Pamela Eddy.
JOIN ROOM
Monday, February 22nd
6:00 p.m. – 7:00 p.m.
Debrief about your interview experiences with leaders in HESA (Higher Education Student Association).
Passcode: 115864
Graduate Assistant Position Interviews
If you are a full-time student interested in a graduate assistantship, interviews will be available during the day on Feb. 19 to allow you to connect with assistantship supervisors. See the full listing of anticipated positions for 2021-2022 with descriptions. Each interview slot will be approximately 15 minutes.
Clarify your interests and goals. Consider what type of experience you would like to gain to
complement your graduate studies.
Review the list of available positions and research those that interest you. Read the listed job descriptions, visit those departments' websites and gather information about each. We encourage you to contact the supervisor to learn as much about the position as possible. Supervisors are very open to hearing from you! Watch videos from GA supervisors.
Plan to dress professionally in business or business casual attire.
Have a digital copy and link of your resume to share in the chat with potential supervisors. You may also want to bring any questions you have prepared in advance.
Prepare to speak about yourself briefly, but enthusiastically, showing your strengths, skills, experience, and interest.
After the event, write the supervisors you are interested in working with to thank them for their time and information.
Scholarship Opportunity
Full-time M.Ed. students should also consider applying for the Chamberlin Higher Education Recruitment Award. Please email the completed form to graded@wm.edu. 
Contacts
Have questions for current students?  Contact the leaders of the Higher Education Student Association, Arman Jones at asjones02@email.wm.edu or Ivana Marshall at immarshall@email.wm.edu
Have questions about the higher education administration program? Contact Dr. Pamela Eddy at [[pamela.eddy]] or Dr. Stephanie Blackmon at [[sjblackmon]]
Have questions about assistantship interviews? Contact Heather Deere at [[hmdeere]] and Lauren Garrett at [[lmgarrett]].
Have questions about admissions? Contact Dot Osborne at [[dot.osborne]].
For more admitted student information, click here.