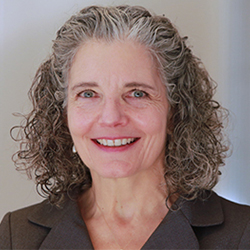 Pamela Eddy
Professor
Office: 3082
Phone: (757) 221 - 2349
Email: [[pamela.eddy]]
Areas of Expertise: Leadership Development, Faculty Development, Gender in Higher Education, Internationalization of Higher Education, Mid-level Leaders, Supporting Student Success
Twitter: {{https://twitter.com/pamelaleddy,@pamelaleddy}}
Website: {{http://wmpeople.wm.edu/site/page/peddy/home,Faculty website}}

Profile
Pamela Eddy is a professor of higher education and an affiliate faculty member at the Belk Center for Community College Leadership and Research. Her research interests include community college leadership and development, organizational change and educational partnerships, gender roles in higher education, and faculty development. Dr. Eddy serves as a consultant for campuses, system offices, and on funded grants regarding strategies to support community college student success and to support leadership development.
   
Dr. Eddy is the author of multiple books on leadership in higher education and serves on the editorial boards for Community College Journal of Research and Practice, Community College Enterprise and Innovative Higher Education. She is the Editor-in-Chief of New Directions for Community Colleges. Dr. Eddy was the President of the Council for the Study of Community Colleges in 2011-2012. She was a Fulbright Scholar in Dublin, Ireland in 2009 and continues her research on partnerships there.
Education
Ph. D. in Higher, Adult, and Lifelong Education, Michigan State University, 2002
M.S. in Resource Economics, Cornell University, 1985
B.S. in Economics, Allegheny College, 1982
Activities and Honors
State Council of Higher Education for Virginia Outstanding Faculty Award, 2021
Council for the Study of Community Colleges: Arthur Cohen and Florence Brawer Service Award (2016), Senior Scholar Award (2013), Emerging Scholar Award (2006) 
Plumeri Award for Faculty Excellence at William & Mary (2011)
Central Michigan University Provost Award for Research and Creative Endeavors (2007)
Central Michigan University Teaching Excellence Award Winner (2008)
Selected Publications
Eddy, P. L., & Kirby, E. (2020). Leading for Tomorrow: A primer for succeeding in higher education leadership. New Brunswick, NJ: Rutgers University Press. 
Eddy, P. L. (2018). Expanding the leadership pipeline in community colleges: Fostering racial equity. Teachers College Record, 120(14), 1-18. 
Eddy, P. L., Ward, K., & Khwaja, T. (Eds.). (2017). Critical approaches to women and gender in higher education. New York, NY: Palgrave. 
Romano, R. M., & Eddy, P. L. (2017). Community colleges and social mobility. Change: The Magazine of Higher Learning, 49(6), 55-62. DOI: 10.1080/00091383.2017.1399041
Eddy, P. L., & Ward, K. (2015). Lean In or opt out? Career pathways of academic women. Change Magazine, 47(2), 16-22.
Eddy, P. L., & Amey, M. J. (2014). Creating strategic partnerships: A guide for educational institutions and their partners. Sterling, VA: Stylus Press. 
Eddy, P. L. (2010). Community college leadership: A multidimensional model for leading change. Sterling, VA: Stylus Press.