Tamara Williams joins W&M Curriculum & Instruction faculty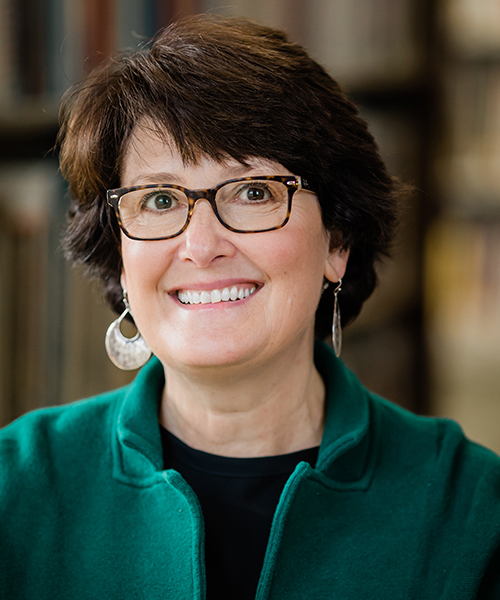 This fall, the School of Education welcomes new faculty members. Today, we introduce Tamara Williams, who is joining our Curriculum & Instruction faculty.
Tell us a little about your background and what brought you to W&M. 
I went to William & Mary as an undergraduate. I loved the tight-knit community and the historical college nestled in the colonial suburban community of Williamsburg. After my husband's retirement from the Army, we knew we wanted to plant our roots back in Williamsburg. As a thirty-one-year teaching veteran, I immersed myself in sharing my passion for literacy with others in the local school district. I got a job as a Reading Specialist in the same school I student taught in years before! In 2019, things came full circle when an adjunct position became available. My excitement and passion for teaching literacy grew as I was able to share my knowledge with preservice teachers. Then, in 2023, a full-time position in the Literacy Leadership Program became available and I knew it was the right time to shift gears and focus on building capacity in others. I love being a part of the William & Mary Curriculum & Instruction team. I look forward to working with the students in both the Literacy Leadership program as well as the Master's program and enhancing literacy instruction in schools one teacher at a time.
What's your area of research and what question are you most passionate about answering right now?
The question I am most passionate about answering right now is how teachers will be able to implement the many changes outlined in the Virginia Literacy Act.  I hope to partner with Dr. Kristin Conradi Smith to dig deeper into this query. I'm interested in teacher professional development and ways to support teachers in shifting their instruction to research-based and evidence-aligned practices. I have had a career developing my ability to deliver professional learning to teachers, build their capacity and knowledge, and bridge the research-to-practice gap. I hope to lend my expertise in this area to both current and future literacy leaders as they support teachers. I am also interested in helping teachers enhance their instructional delivery methods to students with diverse needs, including students with Dyslexia. My training as an Associate-level practitioner in the Orton-Gillingham approach enables me to provide guidance and support to teachers as they navigate differentiated instruction to meet the various needs of the students in their classrooms.   
What else are you hoping to get involved with on campus or in the community?
Because my passion lies with literacy education, I am interested in the Literacy Lab and the partnerships W&M has with local school districts. Through the Literacy Lab, I am able to meet teachers from all over the Tidewater area, discuss current research and instructional practices, and make myself available for consultation, modeling, and problem-solving. 
Anything else you'd like to share?
I am very excited to be teaching at William & Mary. It is truly a full-circle moment. I remember several years ago telling a colleague my ultimate goal would be to get a job teaching literacy. I have arrived! I am excited to share my passion for literacy with others!