Cross awarded second Fulbright to study gifted student well-being in Ireland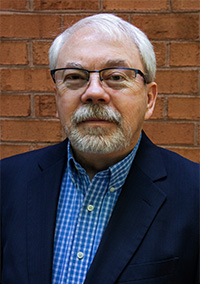 Tracy Cross, the Jody and Layton Smith Professor of Psychology and Gifted Education and executive director of the W&M Center for Gifted Education, will travel to Dublin, Ireland in Spring 2023 as a Fulbright U.S. Scholar. Through a collaboration with the Centre for Talented Youth-Ireland (CTYI) and Dublin City University, Cross will study the psychosocial functioning of Irish gifted students, with the goal of identifying supports and developing a data-informed action plan for the support of gifted education in Ireland.
The project continues a decade-long collaboration focused on the development of a foundational research base on the psychology of Irish gifted students, including an earlier Fulbright project completed by Cross in 2015-2016. Together with Colm O'Reilly, director of CTYI, and Jennifer Riedl Cross, director of research for the W&M Center for Gifted Education, Cross estimates that the collaboration has produced about 85% of the research currently available on Irish gifted youth. The partners recently launched a report of 10 years of research, entitled "Irish Gifted Students: Self, Social, and Academic Explorations," hailed by Roderic O'Gorman T.D., the Irish Minister for Children, Equality, Disability, Integration and Youth, as a landmark study.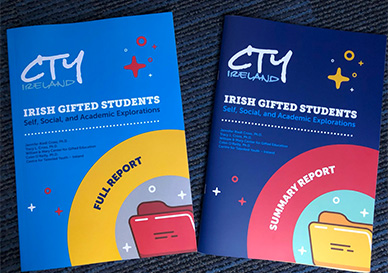 "We've been able to have an impact on the entire country, which is a big motivator," says Cross. "It's rewarding to see that you're improving the lives of children and families and to know the work you're doing matters."
Over the past 50 years, a wealth of information has been gathered about the gifted population in the U.S. and other countries. Despite this research attention, from a psychological perspective, what is known about these students remains limited, says Cross. As a psychology researcher, he has devoted his career to examining how gifted individuals are different, discovering higher levels of introversion and a preference for abstract thinking. He has also extensively studied how gifted individuals interact with others, as well as their unique needs.
Prior to the W&M and CTYI collaboration, little research had examined the psychology of gifted students in Ireland, an island nation with a distinctive history that differs from the countries where gifted students have been so extensively examined for decades, adds Cross. The upcoming Fulbright study attempts to add depth to the psychological research, contributing to a foundational data base that can be used as the country develops practice and policy regarding gifted education.
Over the course of Summer and Fall 2022, the team will use a series of surveys to gather quantitative data and produce a psychosocial analysis of Irish gifted students. The surveys will employ a variety of instruments to explore the students' social experiences, personal challenges, and subjective well-being. The data will be explored to learn more about the participants who are thriving, those who are struggling socially, and those who are reporting mental health issues. In the spring, Cross will lead in-depth interviews with students and their parents to better understand the factors associated with their psychological well-being.
"Combined with our previous research in Ireland, these data should provide the foundation for a plan for CTYI to provide opportunities to virtually every gifted student across the country," says Cross.
Another important focus of Cross's research relates to suicide among gifted students and this project will include an exploration of suicidal ideation among study participants. While there is no evidence that gifted students die by suicide at a rate different from the general population, there is evidence that gifted students do die by suicide and recent reports indicate a high rate of suicide among adolescents in Ireland. Cross hopes that sustained study will help researchers better understand the phenomenon and develop effective interventions.
The Fulbright program emphasizes the importance of cultural exchange, and Cross is excited to expand horizons for both himself and his Irish collaborators.
"My last Fulbright was so much more than just research," he says. "I presented more than 20 times to groups of educators, parents and policymakers, which pushed me outside my comfort zone. The potential for the exchange of knowledge is tremendous."
Through research and outreach, Cross is eager to expand the knowledge and expertise of educators including teachers, counselors, administrators, and psychologists as well as parents on the topic of gifted education and gifted students.
"The commitment of our colleagues in Ireland is extraordinary and there is so much potential there to impact children's lives," he adds. "I'm eager to continue this collaboration and reach all those who work with and care for gifted students in Ireland."