Amanda Simpfenderfer joins W&M Education Policy, Planning & Leadership faculty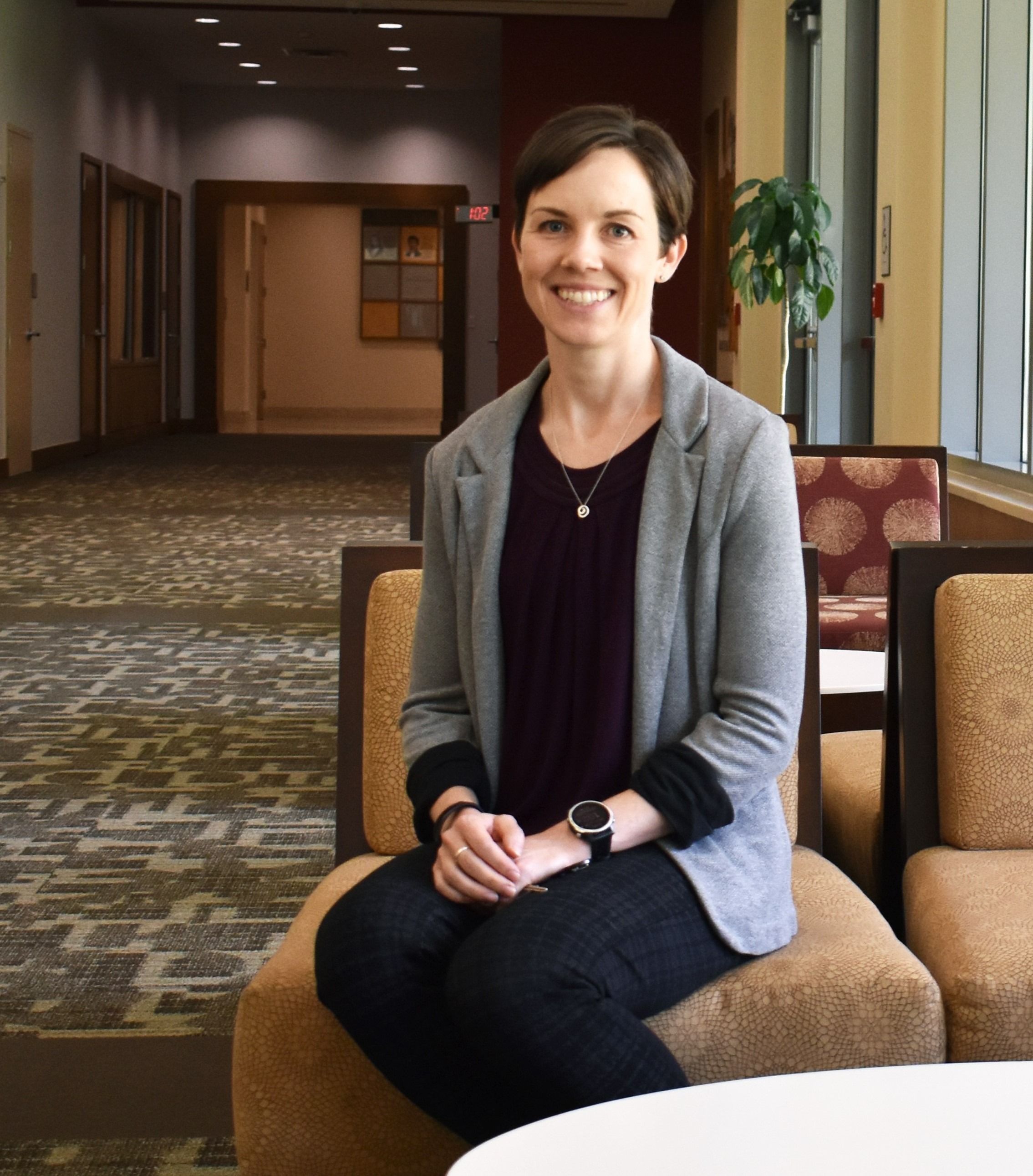 This fall, the School of Education welcomes new faculty members. Today, we introduce Amanda Simpfenderfer, who is joining our Educational Policy, Planning & Leadership faculty.
Tell us a little about your background and what brought you to W&M.
I was raised in Reno, Nevada and attended the University of Nevada, Las Vegas (UNLV) for college. While attending UNLV I was involved in student activities on campus, including leadership development and campus traditions programming. Through that experience, I found a passion for leadership development and student development and decided to pursue a master's degree in College Student Development at Western Illinois University.
Following the completion of my master's degree, I worked in a diverse range of positions within higher education, including leadership development, career development, and academic advising. While I loved working with students and planning campus programs, a consistent thread through all of these positions was an interest in using data to understand students' experiences. It was this interest that brought me to pursue my Ph.D. in Educational Leadership and Policy when I relocated to Burlington, Vermont to work at the University of Vermont (UVM). Through my program, I found a passion not just for educational policy, but for quantitative research methods and utilizing them to conduct educational research from an equity-focused lens. I am excited to bring my background and experience to William & Mary.
What's your area of research, and what question are you most passionate about answering right now?
Right now, I'm really interested in building off the research from my dissertation that looked at how factors within higher education facilitate intergenerational mobility. I'm excited to delve into what organizational structures and decision-making processes create environments that help students to move up the socioeconomic ladder. I hope to not only expand my work looking at four-year institutions, but to also look at community college, transfer-students, and graduate/advanced degree pathways to continue to interrogate factors that might help or hinder student mobility.
What else are you hoping to get involved with on-campus or in the community?
I really enjoy doing collaborative and cross-disciplinary research and I hope to build connections both within the School of Education and across campus to create research that spans different disciplines. At UVM I was working with an interdisciplinary team that was collaborating with the local school district to provide analytical support to some of their initiatives. I really enjoyed the ability to work with the local community and lend my methodological skills to the project. I hope to continue this type of relationship building and support in Williamsburg and throughout the state.