LoriAnn Stretch joins W&M Counseling faculty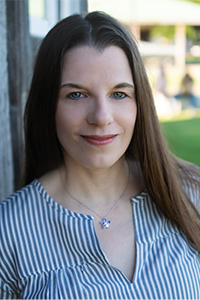 Tell us a little about your background and what brought you to W&M. 
I have been a counselor since 1992 and started teaching in 1997. While I have taught on-ground, most of my professional work has involved developing and coordinating telehealth and virtual learning environments. I first became intrigued by virtual learning from a short story in my 3rd grade reading textbook. I have worked in just about every possible educational setting from large research universities to small religious institutions and private for-profit schools. As I have grown as a counselor educator, I have learned that community is a key element of developing a successful virtual learning environment.
Most recently, I served as the Online Counseling Program Department Chair and National Counseling Curriculum Chair at The Chicago School of Professional Psychology. While at TCSPP, I was able to launch the first virtual counseling training center in the country and that center is now in its fifth year of serving multiple communities. Professionally, I am very active in the leadership of several divisions of the American Counseling Association. I also serve as a CACREP Team Chair and consultant. 
I had pre-existing professional relationships with several of the faculty at the School of Education. I have tremendous respect for my colleagues and felt that W&M was a good fit for me personally and professionally. The social justice emphasis in the Counselor Education program was particularly important to me.
What's your area of research and what question are you most passionate about answering right now?
I have several areas of research. First, I am interested in learning how to effectively teach a multicultural orientation to our students that includes social justice advocacy and cultural humility. This also connects to my work in cultural immersion experiences, examining the effect of these experiences for both faculty and students. I also specialize in telehealth, specifically ways to engage in telehealth ethically and legally. 
I am quite passionate about quantitative research methods. Recently, I co-developed the Dispositions, Skills, and Knowledge Competency Assessment with a colleague, and that instrument has been adopted by Tevera as a primary assessment tool for counselor education programs. We are currently working on the content validity of that instrument and adding counseling specialty add-on assessments.
What else are you hoping to get involved with on campus or in the community?
On campus, I want to help develop an anti-racist approach to education and our community as a whole. I want to enhance opportunities for social justice action and help students make social justice an integral part of their identities. I look forward to learning about the W&M community and ways that I can contribute. 
Anything else you'd like to share?
I am originally from Chesapeake, VA, so I am looking forward to being home and closer to my family after living in NC for 20 years. And, I am so happy to be closer to the coast!