Johnston Brendel fulfills a professional calling as Chair of the Virginia Board of Counseling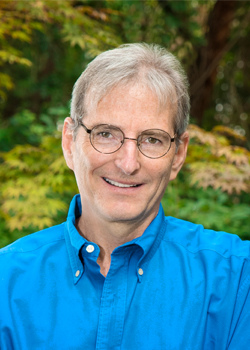 Johnston Brendel, clinical associate professor in the counseling program, has been elected as chairperson of the Virginia Board of Counseling, a title he previously held from 2013-2015.

This will be Brendel's tenth year serving on the board as a member or chairperson. Being chairperson had been one of his goals in giving back to the profession, but not being able to complete his first term as chairperson in 2015 because of a change in board composition made him eager to have the opportunity again. 
"I wanted another chance of finishing this thing that I felt called to do," he says.
The Virginia Board of Counseling is made up of 12 members who are appointed by the governor's office for four-year terms. The board protects citizens of Virginia when it comes to all counseling matters, promulgates regulations and handles reports of professional complaints or ethical concerns. The board oversees more than 30,000 licenses for different types of counselors.
One of the main goals of the board includes setting standards for the profession. For example, a few years ago, a new law required the creation of a new license for qualified mental health professionals required the board to craft regulations concerning qualifications, practice and oversight. Until then, licensed qualified mental health professionals (QMHPs) operated under different guidelines, which meant that clients might receive unequal care and services.
Brendel has spent the last four years on the board leading the regulatory committee, which reviews proposed legislation and updates regulations. As chairperson, he is looking forward to serving in a leadership role and continuing to contribute to the profession.
"John brings a wealth of knowledge and experience to this role," says Rip McAdams, professor and chair of the School Psychology and Counselor Education department at W&M. "Through his years of service on the board, as well as his extensive experience training counselors here at W&M, John has demonstrated an unwavering commitment to the profession. We're proud to see him in this new leadership position."  
Brendel answered his first call to counseling more than 30 years ago when he obtained his master's degree from Virginia Commonwealth University in 1991, followed by Ed.S. and Ed.D. degrees from William & Mary. He has been a counselor in many realms including school, college and private practice. As a professor, he has overseen clinical courses and currently teaches supervision, psychopathology and group counseling.
He is proud of the direction counseling has followed in becoming a bona fide field and raising standards to protect clients and provide better services. However, the profession still has areas for growth, including licensure portability, which Brendel hopes will happen within his lifetime.
As Brendel winds down his career, he welcomes new challenges, including the opportunity to teach online counseling through William & Mary's Online M.Ed. in Counseling and help the next generation of counselors serve even more people.