Dean Niles co-authors new edition of text on Career Counseling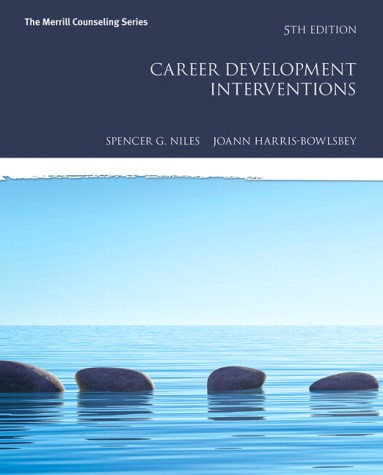 In the fifth and most recent edition of their top-selling text, Career Development Interventions, Dr. Spencer G. Niles and co-author Dr. JoAnn Harris-Bowlsbey provide readers with an extensive discussion of how contemporary issues impact the field of career counseling. Such discussion includes sections dedicated to 21st century technology and social networking as tools for career guidance.
The audience for this text spans all levels of students and members of the community who may be interested in career development theories and assessments. MyCounselingLab® is also available to readers as an online supplemental learning tool. Dr. Niles currently utilizes the text in his Career Development course at the School of Education.
In addition to serving as dean of the School of Education at William & Mary, Dr. Niles is currently the president of Chi Sigma Iota, an international honor society in the counseling profession. Prior to his arrival at William & Mary, Dr. Niles was Distinguished Professor and Department Head of Educational Psychology, Counseling and Special Education at Penn State University.
The Career Development Interventions (fifth edition) text is available for purchase through the publisher, Pearson Education Inc.