---
2023 Keynote Speakers
Wednesday - Dr. Joyce VanTassel-Baska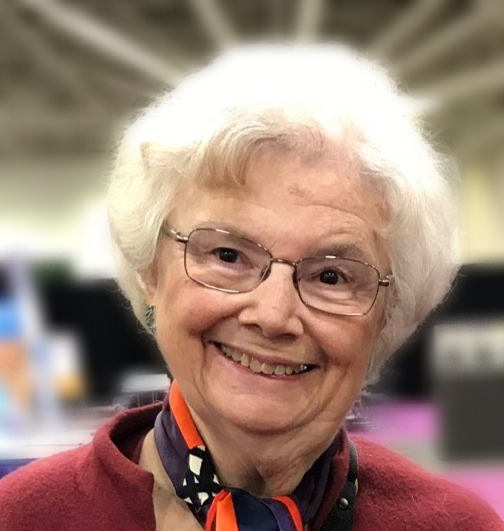 Joyce VanTassel-Baska, Ph.D. retired as the Jody and Layton Smith Professor of Education and founded the Center for Gifted Education at William & Mary in 1988. She is the past president of The Association for the Gifted (a division of the Council for Exceptional Children), the Northwestern University Chapter of Phi Delta Kappa, and the National Association for Gifted Children.
 Dr. VanTassel-Baska has received numerous honors for her work, including the National Association of Gifted Children Distinguished Scholar Award in 1997, the State Council of Higher Education in Virginia Outstanding Faculty Award in 1993, and the Phi Beta Kappa faculty award in 1995. She was selected as a Fulbright Scholar to New Zealand in 2000, a visiting scholar to Cambridge University in England in 1993, and was awarded the MENSA Lifetime Achievement Award in 2011. Her major research interests are talent development and effective curricular interventions with the gifted. 
Dr. Van Tassel-Baska is the creator of the Integrated Curriculum Model (ICM, VanTassel Baska, 1986), a theoretical model of curriculum design for gifted learners, emphasizing the integration of advanced content, higher-order thinking process, and connections to overarching themes and issues as the foundation for curriculum development. The ICM model is the basis for over 50 published curriculum units developed by the Center for Gifted Education. 
Thursday - Dr. Catherine Little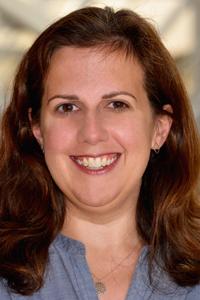 Catherine Little, Ph.D. is a Professor in Giftedness, Creativity, and Talent Development in the Department of Educational Psychology at the University of Connecticut. She received her MA and PhD in gifted education from William and Mary and worked in the Center for Gifted Education there prior to coming to UConn. Her research interests include professional learning, differentiation of curriculum and instruction for advanced learners, and classroom questioning practices. Catherine currently works as the Project Director for Project SPARK and Project LIFT, two Javits-funded initiatives focused on working with schools and teachers to recognize and respond to advanced academic potential in the early grades, particularly in students from underserved populations. She previously served on the NAGC Board of Directors as a Member-at-Large, as Treasurer, and as Governance Secretary.
Featured Speakers
Dr. Dornswalo Wilkins-McCorey
Dornswalo Wilkins-McCorey Ed.D., is a coordinator in the Department of Teaching and Learning in the Office of Gifted Programs in Virginia Beach City Public Schools (VBCPS). The programs and services Dorn coordinates focus on underrepresented populations, leverages innovative technology, and provides extensive professional learning opportunities.
In her 21 years as an educator, McCorey has worked as a coordinator, gifted specialist, gifted resource teacher, and gifted teacher in Virginia. In 2006, she was selected as a Frasier Scholar for the National Association for Gifted Children.
Dorn serves as an officer in several organizations: the Virginia Association for the Gifted (VAGifted) President-Elect, VAGifted conference chair, Virginia Advisory Committee for the Education of the Gifted (VACEG) secretary, and Project E-Ignite Board. Additionally, she is a Supporting Emotional Needs for the Gifted (SENG) Model Parent Gifted (SMPG) facilitator.  She earned her doctorate in Educational Leadership and Policy Studies at Virginia Tech University.
Dr. Emily Mofield
Emily Mofield, Ed.D., is an Assistant Professor at Lipscomb University, teaching courses in the Gifted Education and Advanced Academics Program and the Ed.D. Program for Leadership and Strategic Change. With over 20 years of experience in gifted education as a teacher, district leader, and now assistant professor, Emily is passionate about developing high-quality resources to equip teachers to identify, serve, and support gifted and high-potential students. Her work focuses on curriculum, differentiation, psychosocial skills, and collaborative teaching practices for promoting access and equity in gifted education. Emily has authored or co-authored a number of books, award-winning gifted curricula (with Vanderbilt PTY), articles, and chapters in the field and has been recognized with the NAGC Hollingworth Award for Excellence in Research and Legacy Book Award for Teaching Tenacity, Resilience, and a Drive for Excellence (with Megan Parker Peters). She has recently co-authored Collaboration, Coteaching, and Coaching in Gifted Education (with Vicki Phelps, recognized as NAGC Book of the Year (2021). Her newest resources include A Teacher's Guide to Curriculum Design for Gifted and Advanced Learners (with Tamra Stambaugh) and Vertical Differentiation for Gifted, Advanced, and High-Potential Students: 25 Strategies to Stretch Student Thinking.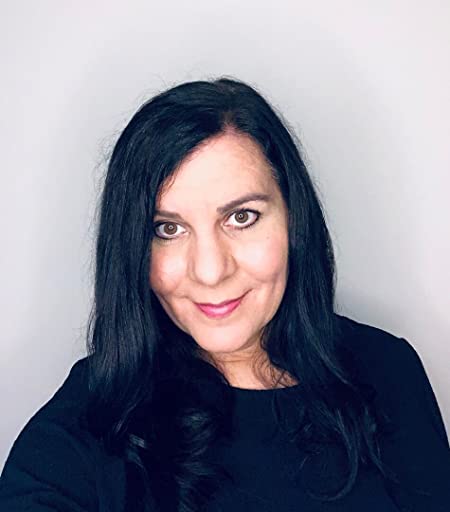 Dr. Vicki Phelps
Dr. Vicki Phelps is an Assistant Professor of Education at Milligan University, Johnson City, Tennessee, where she works with undergraduate, graduate, and doctoral candidates. She has been involved in gifted education for over 20 years, including teaching at both the elementary and secondary levels across Texas, Illinois, and Tennessee. She has collaboratively developed and opened a gifted magnet school and enjoys providing professional learning and consultation services to school districts seeking to improve equitable gifted practices. In addition to being a featured guest on multiple webinars, podcasts, and social media chats, Dr. Phelps regularly presents at state, national, and international gifted conferences. She is the recipient of the 2021 NAGC Book of the Year Award - Practitioner Category (with Emily Mofield) for Collaboration, Coteaching, and Coaching in Gifted Education. In addition to her published research on gifted motivation, her work is also included in The New Teacher's Guide to Overcoming Common Challenges. She is the author of Successful Online Learning with Gifted Students and looks forward to her upcoming new releases: Strength-Based Goal Setting in Gifted Education: Addressing Social Emotional Awareness, Self-Advocacy, and Underachievement in Gifted Education (with Karah Lewis) and Coaching in Gifted Education: Tools for Building Capacity and Catalyzing Change (with Emily Mofield). Dr. Phelps is an advocate for special schools and programs and sits on the Board of Trustees for Quest Academy, a school for gifted learners, in Palatine, IL.
---
Breakout Session Speakers


Dr. Cheryll Adams
Cheryll Adams, Ph.D., received her doctorate from the University of Virginia and is the Director Emerita of the Center for Gifted Studies and Talent Development, Ball State University. She was a classroom teacher for 15 years. She currently teaches on-line courses in gifted education and has presented widely in the field. She has authored or coauthored numerous publications in professional journals, as well as several books and book chapters. She co-authored, received, directed and was a principal investigator on three Javits grants focused on underrepresented populations in gifted education. She is a former member of the Board of Directors of NAGC, a Past President of The Association for the Gifted (CEC) and the Indiana Association for the Gifted. She is a past Chair of the NAGC Professional Standards Committee and the Research and Evaluation Network. She has received the Early Leader Award, Distinguished Service Award, and President's Award from NAGC.
Abdullah M. Aljughaiman, Ph.D.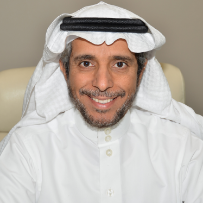 Abdullah Aljughaiman is a full professor at the Education College in King Faisal University, Saudi Arabia. He is currently a Member of the Saudi Parliament, and the President of the International Research Association for Talent Development and Excellence (IRATDE). He was the Dean of the Research and Consulting Institute, the Director of the National Research Center for Giftedness and Creativity, The Dean of Teachers' College at King Faisal University, Saudi Arabia, The primary focus of Prof. Aljughaiman's professional activities is the development and education of gifted and talented students. He has published books, book sections, and peer reviewed articles on the identification of and services for gifted children. Prof. Aljughaiman has received multiple awards for his professional and administrative work in Saudi Arabia, United Arab Emirates, and the USA. His research and practice have been supported by funds from King Faisal University and the Ministries of Higher Education, Education, Planning of the Kingdom of Saudi Arabia, Hamdan Foundation for Excellence in Education (UAE), Arabian Gulf Research Center in Education (Kuwait).
Alaa Eldin A. Ayoub, Ph.D.
Dr. Ayoub is full professor of Measurement, Evaluation and Statistics at Aswan University in Egypt, and vice dean of College of Graduate Studies and Chairperson of Distant Teaching & Training Department at Arabian Gulf University in Bahrain. He worked as Head of the research department at the National Research Centre for Giftedness and Creativity at King Faisal University. He had more than 50 research papers in various international periodicals and translated books. Prof. Alaa Ayoub had received multiple scientific awards such as Khalifa Award of Education, Rashid Bin Humaid Cultural & Sciences Award (UAE), the first prize for distinguished professor in scientific research (Saudi Arabia), the award of the best scientific product from the Supreme Council of Universities (Egypt). He had received several grants such as DAAD. His researches had been funded from different institutions such as, King Faisal University, MAWHIBA, Education & Training Evaluation Commission, and the Ministry of Education in Saudi Arabia, Arabian Gulf University (Bahrain). Dr. Ayoub's research interests are in the field of identification of gifted students, gifted education, and added-value assessment of enrichment programs.
Laura Beltchenko 
Laura's background as a classroom teacher, reading specialist, teacher, and coordinator of gifted programs, as well as associate superintendent for curriculum and instruction prepared her to support research based professional learning to build positive and joyful learning experiences for students.   Her knowledge of children's literature recognizes the need for equitable and inclusionary children's literature books as well how the richness and quality of these books  may also provide social and emotional learning.
She served her community of Libertyville, Illinois as a member of the School District #70 Board of Education for 24 years. In that time, she served differing roles including president and earned the distinction as Master Board Member.  Before its recent closure, she was a member of the Lincoln College Board of Trustees and served as its Vice President and Chair of the Academic Affairs Committee. Laura and her husband started a Lincoln College scholarship to support students particularly for young women interested in the performing arts.
Jennifer V. Callison
Jennifer V. Callison has been in the field of education for 23 years, including teaching and training on the English Language Arts units developed by William & Mary's Center for Gifted Education. After having taught elementary and middle school students, she currently is the Assistant Director of Curriculum and Professional Development at the Center and trains teachers, coordinates curriculum revision projects, and writes curriculum. She lives in St. Petersburg, FL with her husband and two sons.
Eric Calvert Ed.D.
Eric Calvert is Associate Director of the Center for Talent Development at Northwestern University. Previously, he served as state director for gifted education and global education at the Ohio Department of Education where he led development of the state's policy on academic acceleration which has since become a national model. He also previously served as Director of Youth Programs at Purdue University's Gifted Education Research and Resource Institute. As a policy wonk and activist for talent development-friendly education policies, he has served on the governing board of the Ohio Association for Gifted Children, as Policy and Advocacy Co-Chair for the Illinois Association for Gifted Children, and currently serves as policy chair for the Georgia Association for Gifted Children's Coalition for Equity and Access. He also teaches courses on online and hybrid learning design in Northwestern's School of Education and Social Policy and consults with schools on policy development, program design, assessment, and program evaluation. His paper on underachievement among bright learners with co-authors Paula Olszewski-Kubilius and Saiying Streenburgen-Hu was recently named Paper of the Decade by Gifted Child Quarterly.
Ashley Y. Carpenter, Ph.D.
Dr. Ashley Carpenter is the coordinator of the National Curriculum Networking Conference, an assistant professor of gifted education, and Director of Professional Development at the Center for Gifted Education at William & Mary. Dr. Carpenter was a middle school science teacher for 14 year, the last 6 in a gifted magnet in Florida. 
Ann H. Colorado, Ed.D.
Ann is the Coordinator for Gifted Education and Talent Development for Williamsburg-James City County Public Schools, a suburban school division in southeastern Virginia. She earned her B.A. in Psychology from Randolph-Macon College in Ashland, Virginia. At the College of William and Mary, she earned her M.A.Ed. in Elementary Education, K-8; endorsement in Gifted and Talented Education; endorsement in Administration and Supervision, PreK-12; and Ed.D. in Education Policy, Planning, and Leadership in Gifted Education. She spent 18 years instructing gifted students, 2 years as a School Improvement Specialist in high school, and 4 years as a high school and elementary school Assistant Principal prior to the Coordinator position. Her research areas of interest include motivation of gifted learners, talent development, and student engagement, and she has taught the Gifted Curriculum course, EPPL 612, at W&M as an adjunct professor. Ann can be reached at Dr.AnnHColorado@gmail.com.
Tracy L. Cross, Ph.D.
Tracy L. Cross, Ph.D., holds an endowed chair, Jody and Layton Smith Professor of Psychology and Gifted Education, and is the executive director of the Center for Gifted Education and the Institute for Research on the Suicide of Gifted Students at William & Mary. He has published more than 200 articles, book chapters, and columns; made more than 300 presentations at conferences; and published 13 books. He received the Distinguished Service Award from The Association for the Gifted (TAG) and the National Association for Gifted Children (NAGC), the Early Leader, Early Scholar and Distinguished Scholar Awards from NAGC, and in 2009 was given the Lifetime Achievement Award from the MENSA Education and Research Foundation. He has edited seven journals and is the current editor of the SENG-J. He is president emeritus of CEC-TAG and NAGC. 
Linsey Crowninshield
Linsey Crowninshield brings over twenty years of experience facilitating educational programs and involvement in youth and community development, both in the U.S. and internationally. Through her work with the Civic Education Project since 2013, Linsey has developed and managed service-learning and leadership programs both online and at sites across the country for thousands of student leaders. Linsey holds a bachelor's degree in psychology & education from Ripon College and a master's degree in human services administration and nonprofit management from Spertus College.
Kimberley Daly, Ph.D.
Dr. Kimberley Daly has more than 25 years of experience in educational and academic environments and currently serves as the coordinator for Project E-Ignite, a Jacob K. Javits federally-funded grant that works with teachers, students, and schools to investigate problem-based learning as a screening tool to identify culturally, linguistically, and economically diverse students for gifted coursework. She cooperatively works with the leadership team, graduate and undergraduate research assistants, the evaluator, and other stakeholders as well as manages data analysis and research approvals. Additionally, Dr. Daly teaches graduate education coursework to pre- and in-service teachers at George Mason University in Fairfax, Virginia. Since 2009, she has been affiliated with Mason's College of Education and Human Development and the Advanced International Baccalaureate (IB) Studies and Research Program, the first American IB teacher award program authorized by the International Baccalaureate. She has presented widely on educational methods and IB programs and is an expert concerning IB recognition at universities. Her research interests include problem-based learning and professional learning, advanced academic programs, human rights education, and international-mindedness.
Jennifer Gottschalk
Jennifer Gottschalk serves as a district Team Lead for Gifted Education in a large suburban school district in metro Denver. In her twenty-two years in gifted education, Jennifer has been a GT classroom teacher, a coach for K-12 GT teachers, a district coordinator for Gifted Education, and the Education Chair of the Colorado Gifted Education State Advisory Committee. Jennifer holds a bachelor's degree in Psychology from Tufts University, a master's degree in Counseling from the University of Colorado, Denver and a master's degree in Gifted Education from the University of Northern Colorado. Jennifer's work in schools includes coaching, co-teaching, and demo teaching in groups, classrooms, and sometimes with full grade levels providing support for high potential, advanced, and gifted learners. As a published writer in both fiction and nonfiction, she is passionate about developing writing talent through engaging experiences with diverse mentor texts. As a member of NAGC's GLBTQ network, Jennifer is equally passionate about developing support networks for gifted LGBTQIA+ students, as well as their teachers and families.
Anne K. Horak, Ph.D.
Anne K. Horak, PhD, is the Co-PI and Project Director of of Project E-Ignite, a Jacob K. Javits federal grant funded in 2019. She is a Research Professor at George Mason University in the College of Education and Human Development. Dr. Horak's research interests focus on teacher professional learning, culturally, linguistically and economically diverse students, and PBL curriculum instructional interventions that promote equity and access to advanced and gifted programs. She has written multiple book chapters, articles and contributed to the development of award-winning PBL curriculum units. Dr. Horak has received or directed research totaling over $5 million. Her professional career in education has spanned 25 years. Prior to her appointment at Mason, Dr. Horak taught middle school and served as a K-12 education school administrator supervising advanced programs. Dr. Horak can be reached at ahorak@gmu.edu.
Claire E. Hughes, Ph.D.
Dr. Claire E. Hughes is a Professor of Gifted and Twice-Exceptional Education at Cleveland State University.  Previously, she was Professor of Elementary and Special Education at the College of Coastal Georgia, Faculty Director of Special Education Programmes at Canterbury Christ Church University in the UK, and a Fulbright Scholar to Greece.  The winner of the Gifted &_____ Award from NAGC in 2022, she has been on boards with the Special Populations Network of the National Association for Gifted Children, and The Association for the Gifted (CEC-TAG) and the Teacher Education Divisions (CEC-TED) of the Council for Exceptional Children.  Her research areas include: twice-exceptional children- particularly gifted children with autism; Generational studies; and international education.  She lives her life in twos: living in Cleveland, Ohio, and St. Simons Island, Georgia with two family members (husband and mother); two twice-exceptional college-aged children, two cats, and two dogs. 
Dr. Mihyeon Kim
Mihyeon Kim is the Director of the Precollegiate Learner Programs at the Center for Gifted Education, William and Mary. She develops and implements academic services for K-12 students for various student populations, including Saturday, summer, and residential programs. Under her leadership, K-12 programs at the Center for Gifted Education, William and Mary expanded their educational services to international students. Her passion to serve diverse students led her staunchly committed to providing educational opportunities to disadvantaged students. She is eager to make a difference in the lives of high-ability students that may not have been given out-of-school educational opportunities. 
Dawn King
Dawn King is the Gifted Education Specialist in Chesterfield County Public Schools.  Dawn has taught in Chesterfield County for the past 27 years. As a classroom teacher, she served as a general education, Title I reading, and gifted education teacher for twenty-four years. Dawn served multiple schools as a gifted support specialist for five years and in her current role, she serves as the division's gifted identification and placement specialist.  Dawn earned her Bachelor of Science in History and her gifted education endorsement from the University of Richmond.
Adam C Laningham
Adam Laningham, author of Gifted Children & How Trauma Impacts Them, and Thinkology 2.0, has over 20 years of experience in the field of education. Adam was recognized as the Arizona Gifted Teacher of the Year, he has taught at several schools in multiple grade levels, created and facilitated numerous gifted programs, and also served as a district gifted services manager coordinating programs for over 6000 gifted students. Adam has served on the Board of Directors for the Arizona Association for Gifted & Talented for many years and is currently the President Elect of SENG (Supporting the Emotional Needs of the Gifted). As founder and owner of Bright Child AZ, Adam is an international speaker, consultant, and gifted advocate.
Dana L. Lockhart
Dana L. Lockhart is a doctoral student in the Education Planning, Policy, and Leadership – Gifted Education Administration program. Her background is in social justice practices and advanced mathematics instruction in Title-1 schools, a lens that she currently utilizes when developing and supporting curriculum at the Center for Gifted Education. Dana's research interests include qualitative methodologies, creative partnerships, and applying a critical lens to topics and issues in gifted education.
Christan Martin
Christan Martin is a Gifted Education Support Specialist in Chesterfield County Public Schools. Christan has been in the field of gifted education for 22 years, previously serving Arlington Public Schools as an elementary classroom teacher and Colonial Heights Public Schools as a middle school gifted resource teacher. For the past 7 years, Christan has served multiple elementary and middle schools, including the county's elementary Center-Based Gifted Academies, as a gifted support specialist. Christan earned her Bachelor of Science in Family and Child Development from Virginia Tech, a Master of Arts in Teaching from American University, and a gifted education endorsement from James Madison University.
Stephen T. Schroth, Ph.D.
Stephen T. Schroth serves as Professor of Early Childhood Education/Gifted & Creative Education at Towson University. Past-Chair of the National Association of Gifted Children (NAGC) Arts Network and the Conceptual Foundations Network, Dr. Schroth serves as Editor of the Journal of Advanced Academics and is the author of multiple books, monographs, book chapters, articles, and other publications. Dr. Schroth holds a PhD in Educational Psychology/Gifted Education from the University of Virginia. On three different occasions his work has selected for the Award for Excellence in Research by the MENSA Educational Research Foundation and his teaching has been recognized by receiving the Gloria A. Neubert Award for Faculty Excellence in Teaching at Towson University, the Philip Green Wright/Lombard College Prize for Distinguished Teaching at Knox College, and the Los Angeles Educational Partnership Foundation Excellence Award. Prior to entering higher education, he served as a classroom teacher, gifted coordinator, and arts prototype school coordinator for a decade in the Los Angeles Unified School District. His research interests include outdoor education, green education, early childhood education, teacher preparation, the gifted and talented, the arts, differentiated instruction.
Mary L Slade, Ph.D. 
Dr. Mary Slade, Professor, Early Childhood Education, College of Education, Towson University. Dr. Mary Slade is a professor in the Department of Early Childhood Education in the College of Education at Towson University. Mary's teaching includes early childhood education as well as gifted, talented, and creative education. Mary is one of the inaugural FACET teaching fellows for the university with a focus on online learning. Through scholarly endeavors, Dr. Slade has shared over 200 professional learning workshops to educators in Pre-K-12 education, as well as more than 185 professional presentations. Mary has published widely including more than 100 articles, book chapters, and reports in addition to three books. Mary's primary scholarship interests lie in gifted, talented, and creative education; however, other interests include teacher education preparation and community engagement. Mary has held several leadership positions on state and national boards of directors in the field of gifted education. Mary received the Early Leader Award from the National Association for Gifted Children.

Amy Wallace
Amy Wallace is a doctoral student in the Educational Policy, Planning, and Leadership program at William & Mary. She received her bachelor's degree in Elementary Education and master's degree in Gifted Education and Talent Development at Western Kentucky University. She worked as a middle grades teacher for seven years teaching advanced reading, mathematics, and ancient history. Her research interests include gifted ESL, GLGBTQ+, 2e, and gifted program design. For the past ten years, she has collaborated with educational professionals and students in the CreArte high-ability art program located in Pinar del Rio, Cuba. She also is a member of Art2Dream, where she collaborates and designs high-ability arts curriculum for K12 students locally and globally. 
Carolyn Weddel, M.Ed.
Carolyn Weddel is the Gifted Resource Teacher and AP Facilitator at Osbourn High School in Manassas City Public Schools. She previously taught social studies for nine years in Prince William County Schools where she still works as a part-time virtual instructor and course designer. Throughout her career she has taught a wide variety of social studies courses for grades 9-12 for which she received accolades such as Culturally Responsive Secondary Educator of the Year (PWCS) and Teacher of the Year (Brentsville District High School). Ms. Weddel holds a B.A. in History from the University of Virginia and an M.Ed. in Secondary Education from Vanderbilt University. She currently resides in Manassas, VA with her husband, two year-old son, and two Great Danes.
Dr. Maureen Elgersman Lee

As Director of the Bray School Lab, Maureen Elgersman Lee guides research and collaboration with university faculty, external scholars, graduate students, undergraduates and Bray School descendants.
Dr. Elgersman Lee also serves as Mellon Engagement Coordinator for African American Heritage, supporting W&M initiatives such as the "Sharing Authority to Remember and Re-interpret the Past" grant funded by the Andrew W. Mellon Foundation.    
A native of Ontario, Canada, Dr. Elgersman Lee holds a bachelor's degree in French from Redeemer University as well as a master's degree in African American Studies and a doctoral degree in Humanities with an emphasis on African American Studies, both from Clark Atlanta University.  Dr. Elgersman Lee has spent more than two decades teaching the history of African-descended people at universities in Georgia, Maine, and Virginia; she also served as executive director of Richmond's Black History Museum for five years. Dr. Elgersman Lee is the author of multiple books: Unyielding Spirits: Black Women and Slavery in Early Canada and Jamaica (Garland/Taylor & Francis); the award-winning Black Bangor: African Americans in a Maine Community, 1880-1950 (University Press of New England), Richmond's Leigh Street Armory & African American Militia (co-authored; History Press), and Intersections: A Contemporary Student Primer on Race, Gender, and Class (editor, Cognella Academic). She has served as a Fort Monroe Authority Trustee and has received various grants to further African American community history.