Jessica M. Andrews (Higher Education)
Class of 2010 - Educational Leadership - Higher Education Program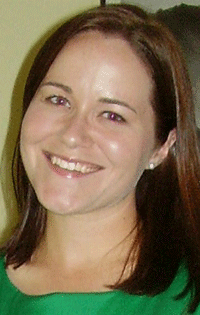 Originally from Portland, Oregon, I went to the University of Montana as an undergrad. I graduated with a B.A. in History with an emphasis in International Diplomacy, and was involved in residence life, Greek life, and a number of other organizations.
Since I loved the collegiate experience and the wide array of experiences it had to offer, a career in higher education administration seemed natural. I applied to programs all over the country because I wanted to test my boundaries and experience a "culture" different from that of the West Coast and the Pacific Northwest.
I chose the program at the College of William & Mary because I love the atmosphere of the campus, and the balance between the structure of the program and the flexibility to tailor it to my interests. I was forunate to be a graduate assistant in the office of academic support in the department of athletics.
Other areas of interest in higher education administration include multicultural student affairs, international student affairs, counseling, and human rights.