Daqian Yu
Ph.D. in Higher Education Administration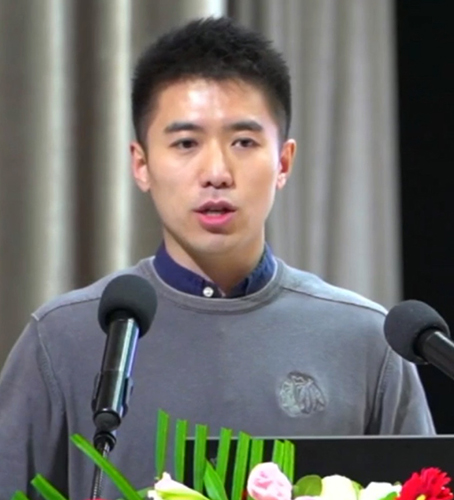 Education Policy, Planning & Leadership
2025, William & Mary, Doctor of Philosophy, Higher Education Administration
2015,

University of South Florida, Master of Science, Entrepreneurship in Applied Technologies

2013, Utah State University, Bachelor of Arts, Human Resource Management
What kind of professional experiences did you have prior to beginning this degree?
Prior to my current program, I worked at an international high school in China as the Director of Cooperation Development and Extension Office. Before that, I also worked as a representative for the University of South Florida and the New York Film Academy in China.
As a student pursuing a doctorate in Higher Education Administration, why did you choose this field?
Before the doctoral program, I was devoted to various projects during the last five years working in the international education industry, which is now becoming more challenging to implement and achieve the objective than before. I believe the Educational Policy, Planning, and Leadership program can teach me academic ways of thinking and polish my professional skills simultaneously and make me become a person with more comprehensive knowledge and skills.

What do you hope to be doing after graduation? In 10 or 15 years?
I want to transform the commercialization of education away from a prioritization of profits towards a focus on providing appropriate education to students.

Why did you choose William & Mary and specifically your degree program? What sets this degree program apart from those offered at other colleges?
The over 300 years of glorious history and the prestige of William & Mary are the most potent proof that William & Mary is the place that could help me to be better prepared and achieve the higher goal in my life after the program. Additionally, the city of Williamsburg is the most ideal place: safe, quiet, beautiful neighborhood, friendly people, and low living cost.

What has been the most influential experience you've had so far in your program?
The faculty and staff from the William & Mary School of Education bring me influential experiences every day. I always believe that knowledge and skills can be learned anywhere, but who you learn from is the key to success. I believe the William & Mary faculty and staff are the best I can find among all the programs in the world. They care about my academic life as a teacher and my spiritual life as a mentor.
Learn more