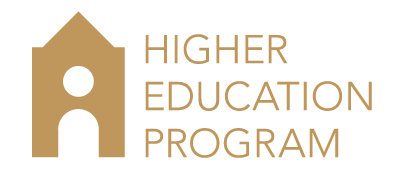 Day at William & Mary is a special event just for students admitted to our higher education programs. On February 25–26, join us on campus to meet current students and faculty, get an inside look at our program, and explore graduate assistantship openings.
It's a great opportunity to find out if William & Mary is the right choice for you. Congratulations on your admission and we look forward to welcoming you to campus!
Schedule
Sunday, Feb. 25
2:30 – 9 p.m.
Current students will lead tours of the School of Education, the W&M campus and Williamsburg, followed by dinner in a local restaurant. Students are then invited to join faculty, students and assistantship supervisors for a dessert reception at the Cohen Career Center.
Monday, Feb. 26
8:30 a.m. – 5 p.m.
On Monday, admitted full-time students will have an opportunity to explore assistantship opportunities and interview for positions. We also invite you to sit in on one of our classes, EPPL 635 Organization and Governance in Higher Education, which begins at 4:30 p.m.
Download the full schedule. (pdf)
Graduate Assistant Position Interviews
If you are a full-time student interested in a graduate assistantship, interviews will be available during the day on Feb. 26 to allow you to connect with assistantship supervisors. See the full listing of anticipated positions for 2018-2019 with descriptions. When you RSVP, you'll be able to indicate your preferences so that we can match you with potential positions. We also encourage you to reach out to hiring supervisors prior to A Day at William & Mary in order to learn more about the available positions and pre-schedule an interview slot for Monday, Feb. 26. Each interview slot is 15 minutes long with 5-minutes allotted for transition. You will also have an opportunity to sign up for additional interview slots on Monday morning at A Day at William & Mary. Review our Candidate Tips (pdf) to make sure you're prepared for your day of interviews.
Scholarship Opportunity
Full-time students should also consider applying for the Chamberlin Higher Education Recruitment Award. Please bring the completed form to campus with you if you attend the event on Feb. 26. If you cannot attend the event, please mail it to our office.
Contacts
Have questions for current students, including travel arrangements for the event? Contact the leaders of the Higher Education Student Association, Mary Kate Dodge at [[e|mkdodge]] or John Griffin at [[e|jmgriffin]].
Have questions about the higher education administration program? Contact Pamela Eddy at [[pamela.eddy]].
Have questions about assistantship interviews? Contact Greg Henderson at [[gmhend]] or Trici Frederick at [[trici]].
Have questions about admissions? Contact Dot Osborne at [[dot.osborne]].