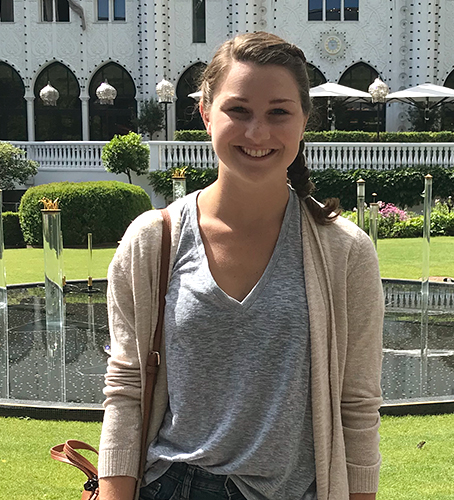 Education
University of Louisville, Bachelor of Arts in Humanities with a concentration in Humanities
What is your current graduate assistantship/job?
I am a graduate assistant in Campus Recreation working with the Tribe Adventure Program.
What are your research interests?
I am interested in exploring wellness in higher education, international education/study abroad, and accessibility services. 
What organizations are you involved in?
Director of Programming, Higher Education Student Association
Graduate Advisor of First Generation, Low-Income (FGLI)
Why did you choose William & Mary?
William & Mary's dedication to community really drew me in. The faculty teaching classes and the staff I work with are all clearly advocates of my success. Especially during the pandemic, it has been particularly crucial to feel supported, and William & Mary is a community of care and encouragement.  
What is your favorite thing about the program?
My favorite thing about the program is electives offered. Because Higher Education is such a broad field, it is really interesting to see such a variety of paths and interests covered in the elective courses. To that point, it is also compelling to hear about everyone's different career goals and research interests in our regular classes. There is so much you can do in Higher Education!
How has attending William & Mary impacted your career to date?
William & Mary has provided me with so many supportive colleagues and networks for my career. It is clear that the people that I interact with at William & Mary are genuinely invested in my success, and just having that support system provides me with confidence as I go about my job and enter into the field.