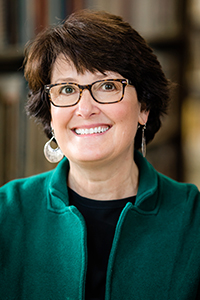 Tamara Williams
Clinical Instructor of Literacy Education
Office: 3104
Phone: (757) 221-5588
Email: [[tamara.williams]]
Social Media: Twitter {{https://twitter.com/twwilliamsABC,@twwilliamsABC}}
Areas of Expertise: Literacy Instruction and Structured Literacy, Literacy Leadership, Instructional Coaching, Intervention for Struggling Readers

Profile
Tammy Williams serves as a Clinical Instructor of Literacy Education at the William & Mary School of Education. She has her Reading Specialist endorsement and is a National Board Certified Literacy Educator. Tammy instructs in the Literacy Leadership Post-Professional Certificate Program. She also teaches literacy classes to graduate preservice teachers and serves as a University Supervisor for student teachers.
Tammy has had a wide variety of teaching experiences. She has taught in the public-school elementary setting for the past thirty-one years. An army spouse, Tammy has also taught abroad in both Japan and Germany working for the Department of Defense Education Schools. She has worked as a literacy coach and interventionist for over ten years. Tammy was honored as the WJCC Teacher of the Year in 2021.
As a practitioner, Tammy's interests include bridging the research-to-classroom gap for educators in literacy instruction as well as studying research-based instructional practices for students with Dyslexia. In 2021, she earned her Associate level certification from Orton Gillingham Academy. Tammy enjoys reading research from many bodies of study including neuroscience, linguistics, psychology, and educational pedagogy and developing curriculum and resources that support students' success in literacy.
Education
M.S. in Curriculum and Instruction, Old Dominion University, 2004
B.A. in Elementary Education, William & Mary, 1991
Activities and Honors
District Teacher of the Year, Williamsburg-James City County Public Schools, 2021
Reading Teacher of the Year, Williamsburg Area Reading Council, 2017
Selected Publications
Conradi Smith, K., Amendum, S.J., and Williams, T. W. (2022). Maximizing Small-Group Reading Instruction.
The Reading Teacher
, 76(3), 348-356.
https://doi.org/10.1002/trtr.2146