Ramya Avadhanam named for Wherry Scholarship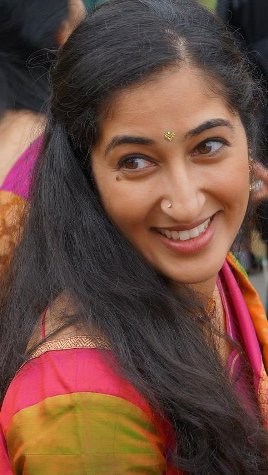 Ramya Avadhanam is the 2014 recipient of the John H. and Ardyss S. Wherry Scholarship, which was established in 1999 to support an academically distinguished School of Education graduate student in the guidance and counseling program.
At only eight months old, Ramya immigrated with her parents to the United States in order to start a journey which has enabled her to explore the relationship between the Eastern traditions she has been brought up with and the Western values of this country.  Although she initially struggled to find her niche in school, she went on to earn a B.S. in Psychology from Virginia Tech as well as a M.Ed. in Marriage and Family Therapy in addition to an Ed.S. from the University of Florida.  Ramya is currently pursuing a Ph.D. in Counselor Education and Supervision from the College of William and Mary (W&M). 
In reflecting upon her time at W&M, Ramya stated, "Every interaction of mine within the Tribe family has been warm, compassionate, and above all supportive.  I admire and value the knowledge my professors and peers bring to our daily conversations."  She is involved with several volunteer organizations within the community and also enjoys assisting with conferences and committees, especially those which pertain to issues of diversity.
Ramya's future career goals include active participation in research, teaching, and supervision at the university level.  Her current research interests focus on issues pertaining to acculturation from the lens of grief and loss.  In addition, she hopes to continue to harness clinical skills through practice and continuing education courses/trainings.