If you would like services from New Horizons, please give us a call at 757-221-2363.
Doctoral Co-Directors
Philippa Chin M.Ed., LPC, LMFT, NCC
Philippa is a doctoral candidate in the counselor education program at William & Mary. She is a licensed professional counselor and a licensed marriage and family therapist and a nationally certified counselor. She is a Doctoral Co-Director at New Horizons Family Counseling Center at the Flanagan Counselor Educational Clinic and a Holmes Scholar. Philippa currently works at a rural clinical practice where she leads outpatient drug rehabilitation groups, and offers trauma-focused therapy, co-parenting, couples, and family therapy. Philippa's research interests include exploring the development of ethnic and racial identity (ERI), international counseling, and counselor education issues with marginalized populations.

Tamika Jackson
Tamika is a doctoral student in the counselor education program at William & Mary. She previously worked as the Program Coordinator at the Flanagan Counselor Education Clinic and now serves as a Doctoral Co-Director. Tamika's research interests involve the intersection of race/ethnicity, religion, gender identity and sexual orientation in marginalized groups, specifically BIPOC, LGBTQ+ persons who identify as Christian. Her vocational journey has led to experience in many areas including finance, congregational ministry, program development, chaplaincy, counseling, and higher education. Tamika takes a humanistic approach to counseling, rooted in a profound appreciation for the complexity of human beings and a desire to see people grow into the best possible version of themselves.
Master's Level Staff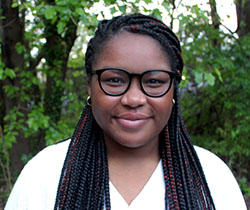 Mabel Amara
Mabel is a second-year master's student (M.Ed. Clinical Mental Health Counseling; concentration in Marriage, Family, and Couples' counseling) at William & Mary. She received a B.S. in Natural Sciences, with a focus in bioinformatics, from the University of Pittsburgh in 2020. She pursued a master's level counseling program due to her interest in relational dynamics, identity development, and mental health counseling. She has additional research interests in the intersectionality of spirituality, religion, mental health, and culture. During her practicum, she worked with adults who were diagnosed with severe mental health disorders using the psychosocial clubhouse model at the Charterhouse Clubhouse in Tappahannock, Virginia. She looks forward to expanding her counseling competency by working with families and couples at the Flanagan Counselor Education Clinic. After graduation, she intends to pursue licensure in Virginia and serve a wide variety of communities with effective mental health services. She is also committed to providing mental health services to underserved/never-served populations.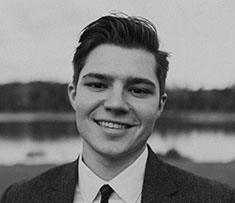 Lucas Bishop
Lucas is a second-year student in the Couples, Marriage, and Family Counseling program. Lucas joined the counseling program because of his passion and fascination with relationships and the good that can come out of them. Lucas enjoys working with couples and families, and his goal is to work in the community upon graduation. When Lucas is not at school you can find him reading or spending time with his wife and friends.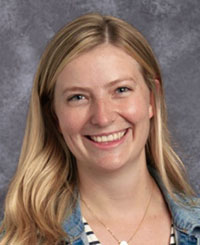 Tess Burlingame
Tess is a current graduate student at William & Mary here in Williamsburg. She is on track to graduate with a master's degree in Clinical Mental Health Counseling with a concentration in Couples, Marriage, and Family Counseling. Tess has a BA in Psychology from the University of Virginia. She completed her practicum experience at Abundant Life Partners in Williamsburg, VA. Tess's hope for each client is for them to find healing through the power of understanding, empathy, and hope.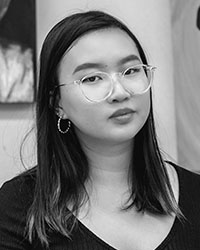 Audrey Hardianto
Audrey is a second-year Master's student in Clinical Mental Health Counseling with a concentration in Couples, Marriage, and Family Counseling. She received her B.A. in Psychology and Studio Art from Sweet Briar College in 2020. She has experience interning at a Youth and Family Services Non-Profit organization where she worked with a diverse population and assisted in creating programming opportunities for displaced youth that were involved in onsite overnight housing. She completed her practicum at the Middle Peninsula Northern Neck Community Service Board in Youth and Family Services. There she worked with families and individuals, and had the opportunity to work in intensive in-home counseling. In the future, she hopes to work with both individuals and families from a variety of backgrounds.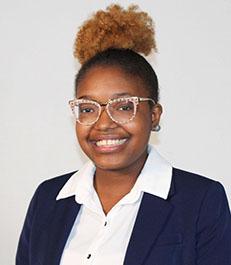 Zaria Hardy
Zaria is a second-year Master's student in the Couples, Marriage, and Family Counseling program at William & Mary. Zaria earned a Bachelor's in psychology from William & Mary. Recently, Zaria gained clinical experience in Telehealth and face-to-face counseling individuals. During her practicum, she did a lot of work with the perinatal population and some couples. Zaria currently works as a qualified mental health professional. In this role, she provides intensive in-home services to children between the age of 10 and 15 who experience severe and persistent mental illnesses that inhibit their functioning. Zaria is passionate about providing trauma-informed, culturally competent treatment to adolescent girls and couples. After graduation, Zaria plans to begin her residency in Virginia. Eventually, Zaria plans to open a private practice.