Joel Wilson (School Psychology)
Class of 2011 - School Psychology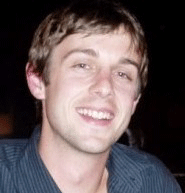 After graduating from college I worked as a counselor for children with emotional and behavioral disorders, and then for the San Francisco Unified School District as a member of the autism resource team. Both of these experiences helped me to gain an appreciation for the potential that a school psychologist has to develop preventative interventions. 
The strong national reputation of William and Mary initially attracted me to this program. But what made it an effortless decision when considering other programs was how welcoming the faculty and students were when I came to visit. 
While at William & Mary, I had the opportunity to work closely with the faculty members, and greatly enjoyed the class projects I completed in local schools.