Support Academic Programs
Support Academic Programs
Our program funds directly support our four academic program areas. These flexible funds are designed to meet the most pressing needs of each department —  for instance, funding professional development and research activities for students and faculty, as well as special events and engagement efforts among alumni.  
Educational Policy, Planning & Leadership
School Psychology & Counselor Education
Impact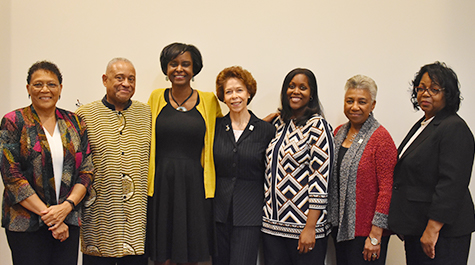 In Spring 2018, the Higher Education Administration program hosted "Learning from the Past to Shape the Future," a panel of alumni and emeritus faculty who were among the first African Americans to join William & Mary as students and faculty. The event was supported through funding from the Higher Education Program Fund. 
The panel explored the academic and personal experiences of these trailblazers, as well as the larger context of equity and inclusion in higher education. Moderated by Dr. Stephanie Blackmon, assistant professor of higher education, the panel featured two emeritus faculty members, Dr. James M. Patton and Dr. Brenda Williams, as well as two of the first three African American students in residence at William & Mary, Lynn Briley and Janet Brown Strafer.
"The goal of the panel was to honor these trailblazers, learn from their experiences, and use those experiences to shape and improve the future of the academy," said Blackmon. "The panel experience was a time for listening and a call for doing." Read more about the event.