Mabel Amara, President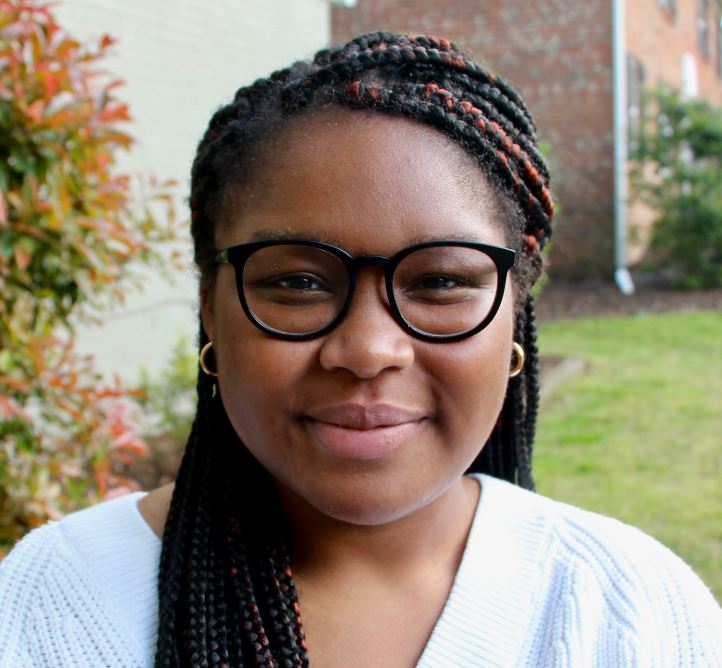 Mabel is a second-year master's student in the Clinical Mental Health Counseling program. She has professional and research interests in the intersectionality between race, ethnicity, spirituality, and counseling. As GEA president, she is committed to improving the student experience at the School of Education. Please feel free to reach out to her at any time with questions, concerns, and/or ideas!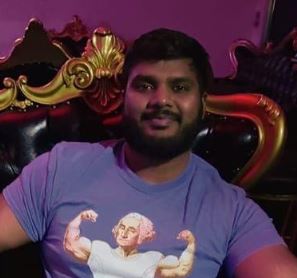 Shadeed Khan, Vice President
Shadeed is in the EPPL programs 2nd year with a concentration in Higher Education Administration. He completed his Master degrees in Global Studies and Project Management in Missouri where he worked at the Office of International Services as an admissions coordinator and advisor to international students. He found his passion for equality and equity in higher education there. His hobbies include learning about new cultures, both foreign and domestic. He loves traveling too and expanding his cooking skills and learn new dishes from around the world. His wife and dog, King Khan, take up most of his weekends and he loves it.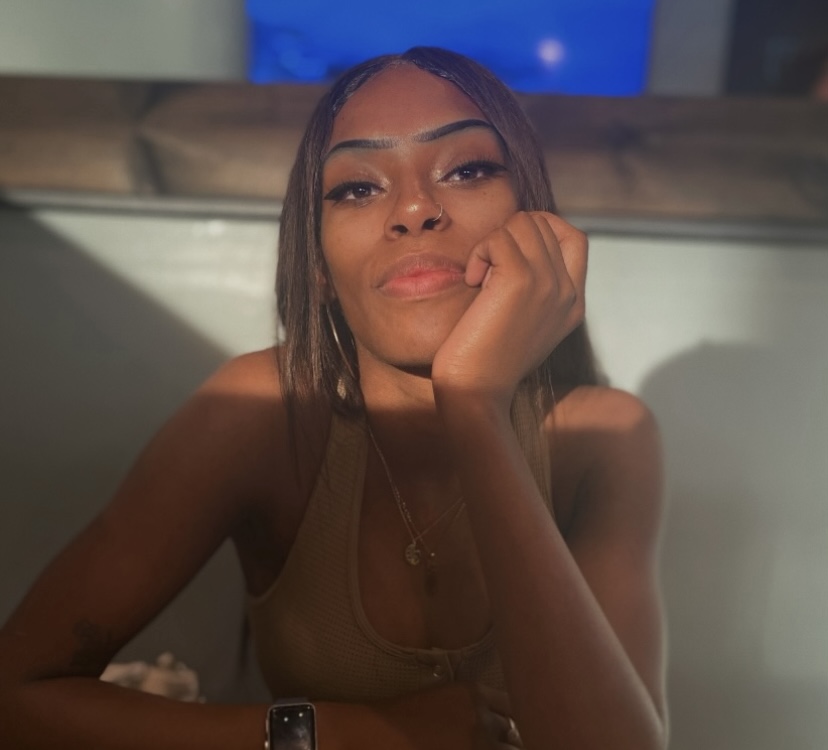 Khadijah Bea, Secretary
Khadijah Bea is currently pursuing her master's degree in secondary education at William & Mary's School of Education with hopes of becoming a geometry teacher. Prior, Khadijah graduated in 2022 from William & Mary with degrees in Mathematics and Art & Art History. Some of her favorite activities include painting, listening to music, shopping, and watching reality tv. Khadijah is a big sneakerhead, an avid potato lover, and a dog mom to her rescue dog Jack. After completion of her master's, Khadijah plans to teach for a couple of years and then pursue a master's of Architecture.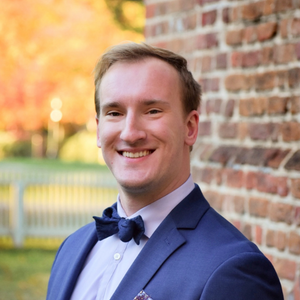 Hayden Cunningham, Finance Representative
Hayden Cunningham is a second-year Higher Ed Administration M.Ed. student and Graduate Assistant in the Office of Career Development & Professional Engagement, where he focuses on STEM career advising. Hayden earned his Bachelor's of Science in Applied Physics from Christopher Newport University in 2020. His hobbies outside of work and school include powerlifting, playing video games, brewing beer, and playing with his kitten, Jasper.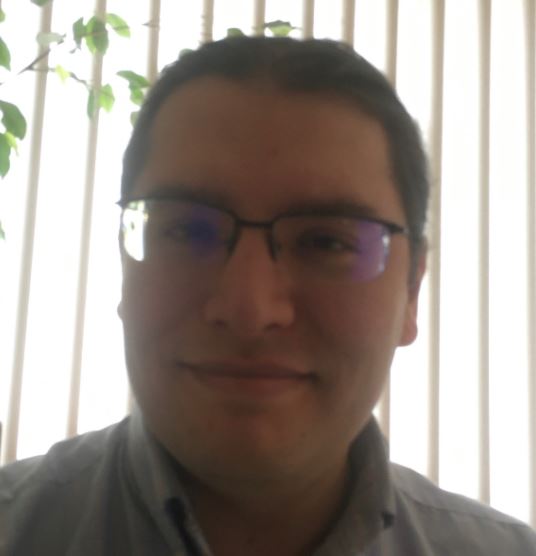 Gabriel Roybal, Project Teams Finance
Gabriel Roybal is a first year doctoral student and graduate assistant in the EPPL Higher Education program at William & Mary. A lifelong New Mexico resident, Gabriel previously worked at Central New Mexico Community College. He is a fellowship recipient of the Hispanic Philanthropic Society of United Way in Albuquerque and has a masters degree from St. John's College in Santa Fe, New Mexico.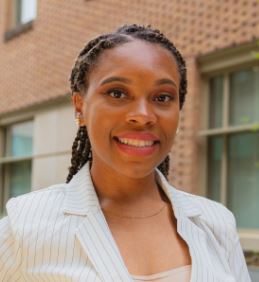 Trinity Bea, Student Assembly Representative
Trinity Bea graduated from William & Mary with a degree in neuroscience in May 2022. She is completing a fifth year master's program in Curriculum and Instruction and will become a science teacher upon graduation in May. Trinity is a United States Army veteran and loves to bake, run, and read in her free time.
Arif Ghani, Graduate Council Representative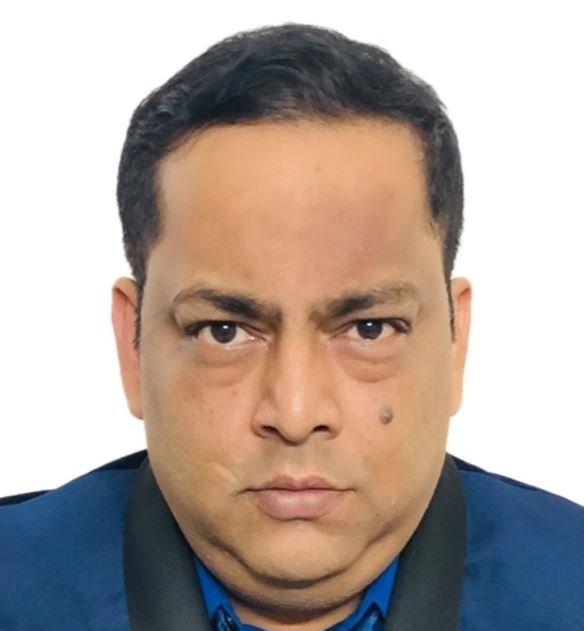 Arif is a doctoral student in the Educational Policy, Planning and Leadership program in the William & Mary School of Education. As a Graduate Council Representative, his goal is to improve students' overall campus experience and to play an important role in their learning experience and success. He feels proud to be involved in the GEA Executive Board and this would be a wonderful opportunity for him to provide services to the university community and networking with the current and future leaders.

Ally Blue, Graduate Council Representative
Ally is a graduate student entering her first year in W&M's Masters in Clinical Mental Health and Addictions Counseling. Ally just graduated from The University of North Carolina at Chapel Hill this last May with a double major in Psychology and Exercise & Sports Science with a minor in Neuroscience. In her free time she enjoys traveling, scuba diving, baking, and reading! She looks forward to learning more about both the academic and social scene at William & Mary.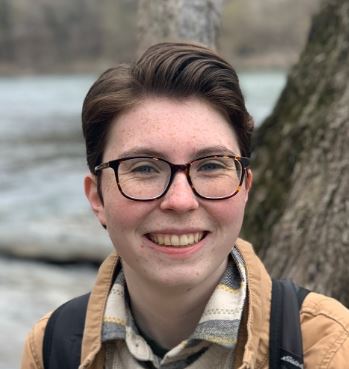 Alex Johnson, Projects Representative
Alex Johnson is a Master's student in the Curriculum & Instruction program for Secondary English Education. Alex is also a Writing Consultant in the Graduate Writing Resources Center in Swem Library. She received her undergraduate degree in English and Linguistics from William & Mary. In her free time, Alex enjoys hiking the woods around Lake Matoaka and reading fantasy and sci-fi novels.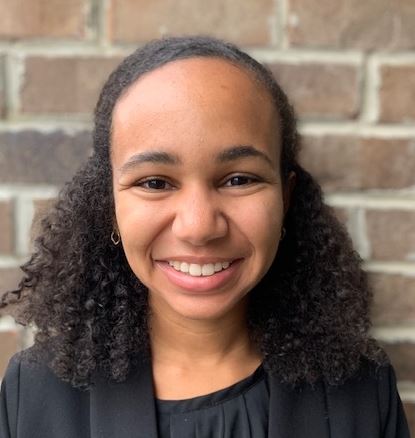 Alexandria Da Ponte-Cheatha, Projects Communications
Alexandria is in her first year in W&M's Masters in Clinical Mental Health Counseling program. Alexandria is in the part-time online program and resides in the DC area. She works full time as a Grief Care Manager at Empathy, where she provides emotional and practical support to families who have experienced a recent loss. Alexandria is looking forward to getting connected to other students in the online and in person programs and is excited to network with faculty and staff across the university.