Megan Melton (School Psychology)
Class of 2011 - School Psychology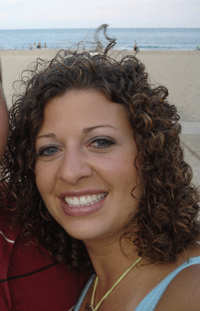 After completing my undergraduate degree at Illinois Wesleyan University in December of 2007, I began the School Psychology program at the College of William & Mary the following August.
Many years of working with children throughout high school and college proved to me that I needed to pursue a career that allowed me to help children. I had always been drawn to school systems, but decided working with children on an individual level was more fitting than being a teacher with a classroom full of children.
Upon deciding to pursue a degree in School Psychology, I then researched the various programs and schools throughout the country. The College of William & Mary was both highly regarded in the education field and offered a very practical-based program. It was obvious during my campus visit that the faculty and students worked closely together to ensure proper preparation for "the real world".
While the practicum experience was difficult, the collaboration between the local school districts and my School Psychology faculty was phenomenal. I am grateful for the variety of opportunities I  experienced here at William and Mary!