Katherine Sperandio (Community & Addictions Counseling)
Master's student in the community & addictions counseling program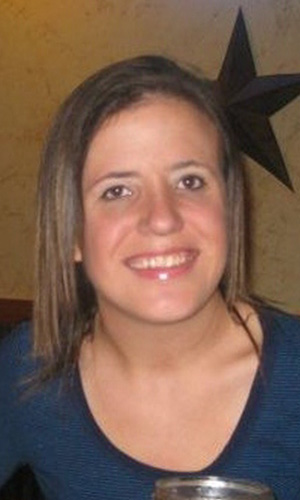 My name is Katharine Sperandio and I graduated from Texas A&M in August of 2011. I have lived in Texas all of my life and I am ready to embrace a completely different kind of "culture" that is different from the one I have become accustomed to for the last 23 years! I cannot wait to experience a summer that doesn't go 4 months without rain and over 72 days where the temperature is above 100 degrees.
I picked William and Mary because I have always been fascinated by the school and it seems like a very nice and welcoming environment. I took a little time off of school because I wanted to make sure I was going into the right field for me. During my year off, I worked at an Independent Living Center where I helped people with disabilities learn to be independent by teaching them the life skills we all take for granted (ie. cooking, laundry, money management, and reading). I have had so much fun at my job and have enjoyed the extra year in my college town. The genuine satisfaction I feel when I have just taught an individual in the 20's how to master the multiplication tables for the first time or when I am able to teach an elderly individual how to read has informed me that this is what I definitely want to do for the rest of my life.
Over the past year, I have learned a lot about how to work with other individuals and to form a genuine companionship with individuals who may not have had that with anyone else in the past. However, I feel as though I still have a lot to learn in a classroom-type setting so I am very excited to go back to school. I enjoy challenging myself and look forward to some of the challenges I will face while I attend William and Mary.