Social Justice and Diversity Graduate Research Fellows

Kirstin Byrd, Educational Policy, Planning and Leadership
Kirstin Byrd is an Ed.D. candidate in the Educational Policy, Planning and Leadership program, focusing on Higher Education Administration. She has a B.S. in Social Psychology from Spelman College and an M.A. in Student Affairs Counseling from Hampton University. Her research interests include college student development, LGBTQ college students, historically Black colleges and universities, global higher education, and women's issues in higher education. Currently, her research focuses on LGBTQ college students, exploring intersectional identity development and how to inform institutions of their needs. She is also working on a project using queer theory to investigate the mental health service needs of LGBT college students. Her professional goals include providing research-informed strategies and policies that promote the safety and inclusion of marginalized student groups, and supporting the evolution of historically Black colleges and universities.


Hannah Franz, Educational Policy, Planning and Leadership
"My goal is to continue a line of research that provides equitable access to successful college preparation and transitions. Through the program, I would aim to establish a network of colleagues to support and be supported by, and to work with on long-term projects, beyond the time frame of the program itself. My current research aims to inform and develop K-12 and college curriculum for social justice and diversity. I am especially focused on equity in the transition from K-12 to college."


Yi Hao, Educational Policy, Planning and Leadership
Yi Hao graduated with a Ph.D. in Educational Policy, Planning, and Leadership with a concentration in Higher Education Administration in 2019. Yi is actively involved in professional organizations, such as the Association for the Study of Higher Education, American Educational Research Association, American Associations of Colleges for Teacher Education, the Council for the Study of Community Colleges as a reviewer and presenter. Prior to her Ph.D. program, Yi graduated from the Honors Program of Sichuan University in Teaching Chinese as a Second Language and English Language and Literature. She then pursued her master's degree in Chinese Language Teaching from Beijing Normal University. Yi has worked as a language teacher, curriculum developer, gifted program coordinator, and graduate student researcher. Driven by her interests in educational psychology, Yi's research focuses on adult learning, gender issues, faculty and leadership development. Yi serves as the Editor-in-Chief of the William & Mary Educational Review.
Alex Hilert, Counselor Education and Supervision
Alex Hilert is a doctoral student in the Counselor Education and Supervision program. After completing his Master's in Education at George Mason, he worked briefly as a home-based counselor for children and adolescents. Alex currently serves as the doctoral student co-director of the New Leaf Clinic where he supervises counseling students and provides clinical services to college students and court-refered adults for substance abuse related issues. He also is a co-director of Project Empower, a mentoring program for youth in Williamsburg area schools. In his spare time, Alex volunteers for Health Brigade, a free clinic in Richmond and OAR, a non-profit serving returning citizens post incarceration.  Alex's research interests include multicultural and social justice counseling competence, mindfulness and spirituality, addictions and the criminal justice system, and social justice pedagogy. He is currently on research teams analyzing the multicultural and social justice preparedness of doctoral students in counselor education, racial and gender disparities in faculty rankings of counseling professors, and the impact of cannabis legalization on substance abuse counselors.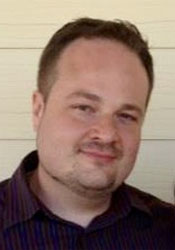 Clayton Martin, Counselor Education and Supervision
"I would like to learn more about how to effectively reach people on multiple platforms, effective strategies and principles for communicating with individuals who are undecided on or opposed to issues of Social Justice, and ways that I can remain aware of my own internalized biases as I work to support others. I see this Fellowship as an opportunity to expand my understanding of mental health advocacy by working with those with similar goals in other fields. My research experience is in strengths-based approaches to counseling, philosophical and scientific issues in counseling, creative approaches to counseling, and advocacy issues in counseling. My greatest interests as both a clinician and researcher involve advocacy for mentally ill individuals and the reconceptualization of mental health diagnoses."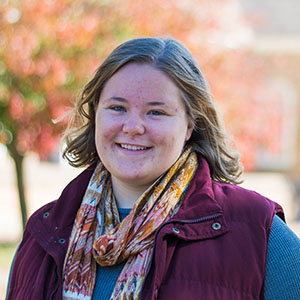 Hannah Mawyer, Curriculum & Instruction
"This fellowship will help me become a more effective teacher and advocate. By understanding methods, barriers, and opportunities for my students, I can help them navigate the college selection process and advocate for themselves. I would like to conduct research that relates to high school administrators and teachers in order to find out the best programs, attitudes, and procedures for, supporting these populations while they are in secondary school, exposing and encouraging them to attend colleges, and supporting them while they are in college so they can earn their degree and continue into adulthood."
Laura Pignato, Counselor Education & Supervision
"I envision the Social Justice and Diversity Research Fellows program influencing my academic and professional goals by facilitating a supportive and collaborative community. I am interested in exploring ideas with colleagues and learning from them about their research interests, while also sharing my own to hopefully empower one another into something greater than what we do individually. My research interests include: social justice experiences of students of color in counselor education programs; experiences of young, single mothers following natural disasters and equity of resources; advocacy competencies and social justice pedagogy of counselors-in-training at predominantly white institutions; feminist post-structural pedagogy for young, single mother families; feminist post-structural pedagogy for intimate partner violence training."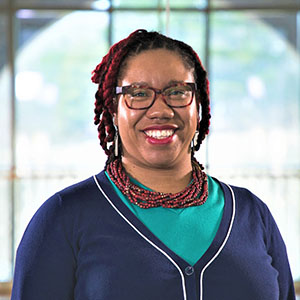 Asia Randolph, Educational Policy, Planning & Leadership
"Part of my desire to serve as a Social Justice and Diversity Fellow is to be surrounded by a community of scholars who not only understand issues of social justice and diversity, but are also working to improve them. he Social Justice and Diversity Research Fellows program will serve as a much needed addition to the village that will help become the published scholar I strive to be.  From a broad perspective, my research interests focus on the role mentoring plays in the lives of underserved or under-resourced students (typically depicted as students of color). As I zoom into the concept of mentoring, several related subtopics emerge to include: peer mentoring, cross-cultural mentoring, intergroup dialogue, leadership development, developing trust, and African American women."

Nyx Robey,
Educational Policy, Planning and Leadership
Nyx's research interests include dissemination and implementation science in psychological research, including the systems and organizational factors that ensure an intervention's success, particularly within diverse populations of youth. At W&M, her research examines the factors that influence the impact of youth mentoring programs on positive mental health outcomes. These interests stem from a multitude of experiences with youth, school partners, and AmeriCorps. Her long-term goal is to connect her research to public policy to ensure equal access to evidence-based interventions across traditionally underserved populations. Nyx works in the Raposa lab, with PI Dr. Elizabeth Raposa. Her current projects include: W&M First Semester Experiences, which focuses on underrepresented minority students (racially and economically) in their transition to college in their first semester; First Gen, a longitudinal multi-site study on risk and resilience of first generation students throughout college; and Mentor Matching, which looks at cross-cultural differences and influences on mentorship pairings in national mentorship organizations in the U.S. and Mexico.

Cassidy White, Law School
Cassidy research focuses on addressing how poverty limits the options available to women and impedes their access to economic security. Specifically, she seeks to influence policy as it relates to access to various resources within rural communities. Dedicated to advancing protections for victims of domestic and sexual violence, Cassidy aims to communicate with victims and service providers within rural communities in order to implement their suggestions and concerns in model policy. She hopes this tailored policy will result in a more adequate approach to addressing the needs of community members while also empowering individuals. Further, Cassidy hopes to emphasize the vital importance of communication between policy-makers and underserved populations in achieving true justice. Currently, Cassidy is producing a self-directed project through her externship with Virginia Sexual & Domestic Violence Action Alliance. She focuses on access to domestic and sexual violence-related services in rural areas. She is interviewing service providers throughout rural regions of Virginia in order to craft their concerns into model policy.  As a Social Justice & Diversity Research fellow, she understands her duty to approach public policy advocacy with cultural humility and hopes to encourage others to become Social Justice practitioners.