"Into the Book" and More: Strategic Reading Resources for Teachers and Students
"Into the Book" and More: Strategic Reading Resources for Teachers and Students
By Mary Stowe, M.Ed.
 November/December 2010 Link Lines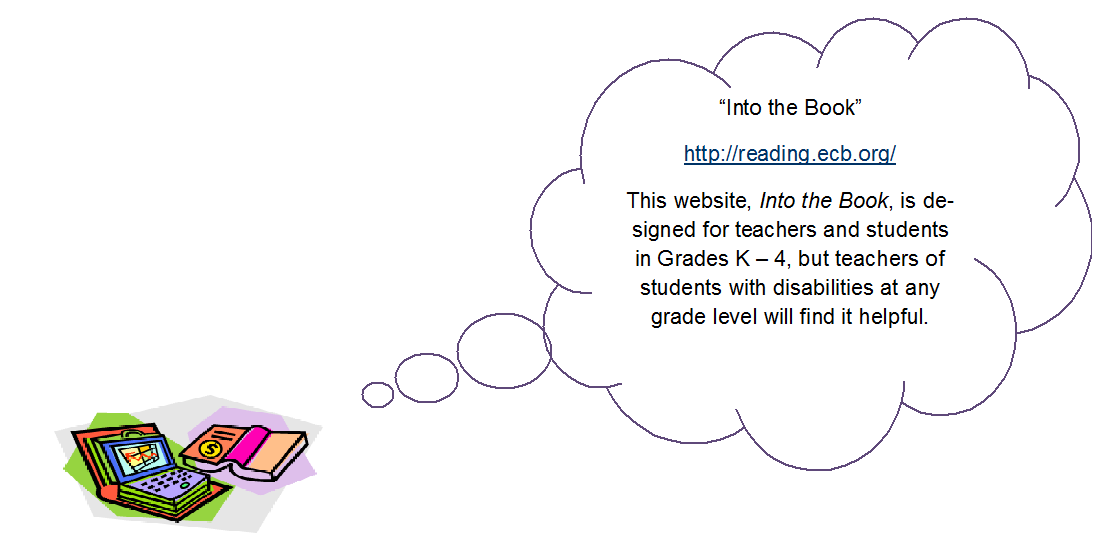 This website contains a student and a teacher area,  focused on exploration of eight reading strategies.  Both areas provide narrated descriptions of the strategies with accompanying videos. In addition, the teacher area offers lesson plans, teacher guides to the student videos, books to be used in the teaching of each strategy, and links for additional research and other helpful sites.  Teachers can download songs, posters, and bookmarks, and so much more, for classroom use. Click on this link for an example - http://reading.ecb.org/teacher/reading_buddy.pdf.   A video series is available.  In Virginia, contact WHRO, Hampton Roads for broadcast information -  http://education.whro.org/online-courses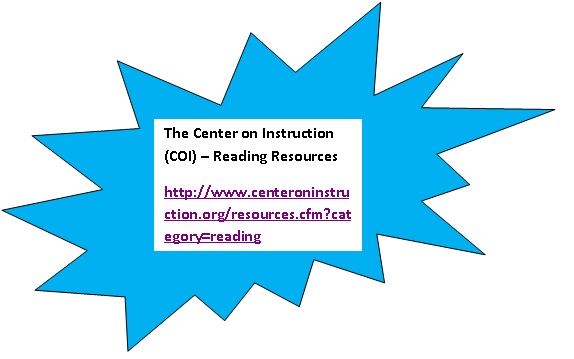 The Center on Instruction provides resources covering the topics of reading, math, science, special education, and English language learning.  The link above is connected to the reading resource page where 66 resources , published by COI or other institutions, are provided.  "The [site] offers materials and resources on reading that help educators improve reading outcomes for students in grades K-12, prevent reading difficulties from developing in the early grades as a solution to the problem of struggling readers in middle and high school, and meet instructional challenges of diversity in students' ability and readiness for learning to read."  Reports are accompanied by PowerPoint slides, facilitator guides, and student-centered activities.  A sampling of the titles includes  Effective Instruction for Adolescent Struggling Reading (4-12), 2nd edition; Bringing Literacy Strategies into Content Instruction (4-12); and Adolescent Literacy Walk-through for Principals (K-3 and 4-12).
The Middle School English and Reading Instructional Resources below are found at http://www.doe.virginia.gov/instruction/english/middle/
Middle School English & Reading Instructional Resources Standards of Learning
English K-12
Includes: curriculum frameworks, enhanced scope & sequence guides, test blueprints & released tests
In addition to the standards, curriculum frameworks, enhanced scope and sequence guides, test blueprints and released tests, other middle school instructional resources include:
Miscellaneous