Precollegiate Learner Programs
Precollegiate Learner Programs
Saturday/Summer Enrichment Program (SEP) Our Saturday and Summer Enrichment Programs (SEP) provide academically challenging courses for students in K-9th grade with an emphasis on inquiry-based learning. In addition, we seek to establish a community of collaboration with parents and counselors to assist in encouraging  students to become self-directed learners who possess skills essential for success in the 21st centuryExpanding our EnrichmentPrograms The Saturday/ Summer Enrichment programs will be traveling to Richmond, Virginia in an effort to make our world-class instruction available to more students. In addition to our annual Summer Enrichment Programs held in Williamsburg, daily sessions were held July 5-8, 2011 at Maggie Walker Governor's School, providing courses for middle school students. There is also a program operating on Saturdays from September 17-October 15 at St. Mary's Catholic School that will service students in the 1st -3rd grades. All of these programs will provide the high-quality classroom experiences that have been indicative of our enrichment programs for years.  Brochures for the off-campus programs are available. For more information,  please visit the Precollegiate Learner Programs section of our website.
International Programs The Center for Gifted Education strives to engage students in high-quality learning. The office of Precollegiate Learner Programs at the Center for Gifted Education has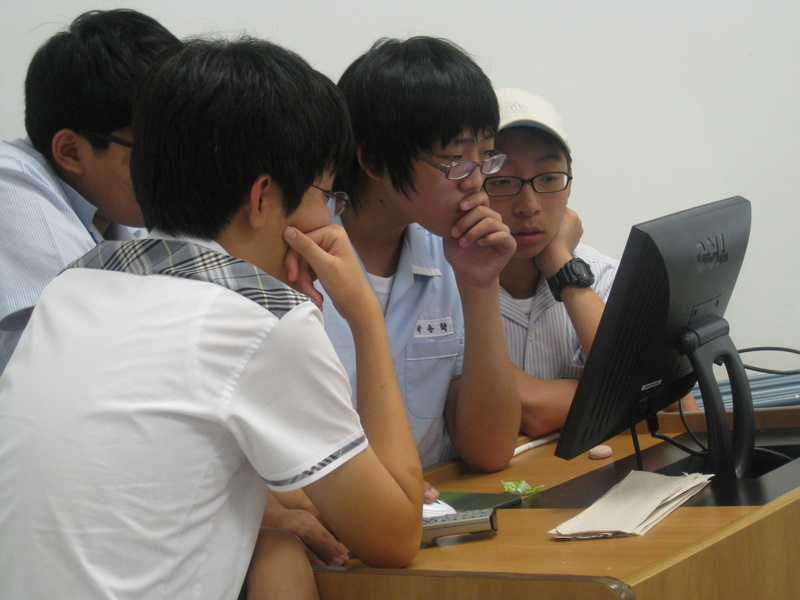 expanded services to students beyond the United States. Last summer, 2010, we were delighted to host thirty high ability Korean students for our math and science programs.  Academically advanced Korean students had a chance to enhance their critical thinking skills, engage in hands-on activities, and experience American culture. Our precollegiate programs are dedicated to enriching the lives of international students and walking alongside them as they make steps towards academic growth and begin thinking about the future. 
Focusing on the Future We also provide academic enhancement strategies and opportunities for college/careerexploration to middle and high school students through our annual Focusing on the Future career conference. Focusing on the Future is an all-day career conference for students in grades 6-12 and their parents. While at the conference, students have the opportunity to attend sessions headed by experts in their fields of interest. Students are introduced to professionals in the real world, and learn necessary elements to succeed in the field, the type of preparation needed, and what career opportunities are available. Parents also have the opportunity to participate in workshops regarding issues from practical aspects such as financial planning for college to theoretical aspects such as characteristics of gifted students. Focusing on the Future is a great way to expose students to different career options and help both parents and students take steps toward planning for their futures.