2022 Saturday Sessions & Descriptions
Saturday, February 26, 2022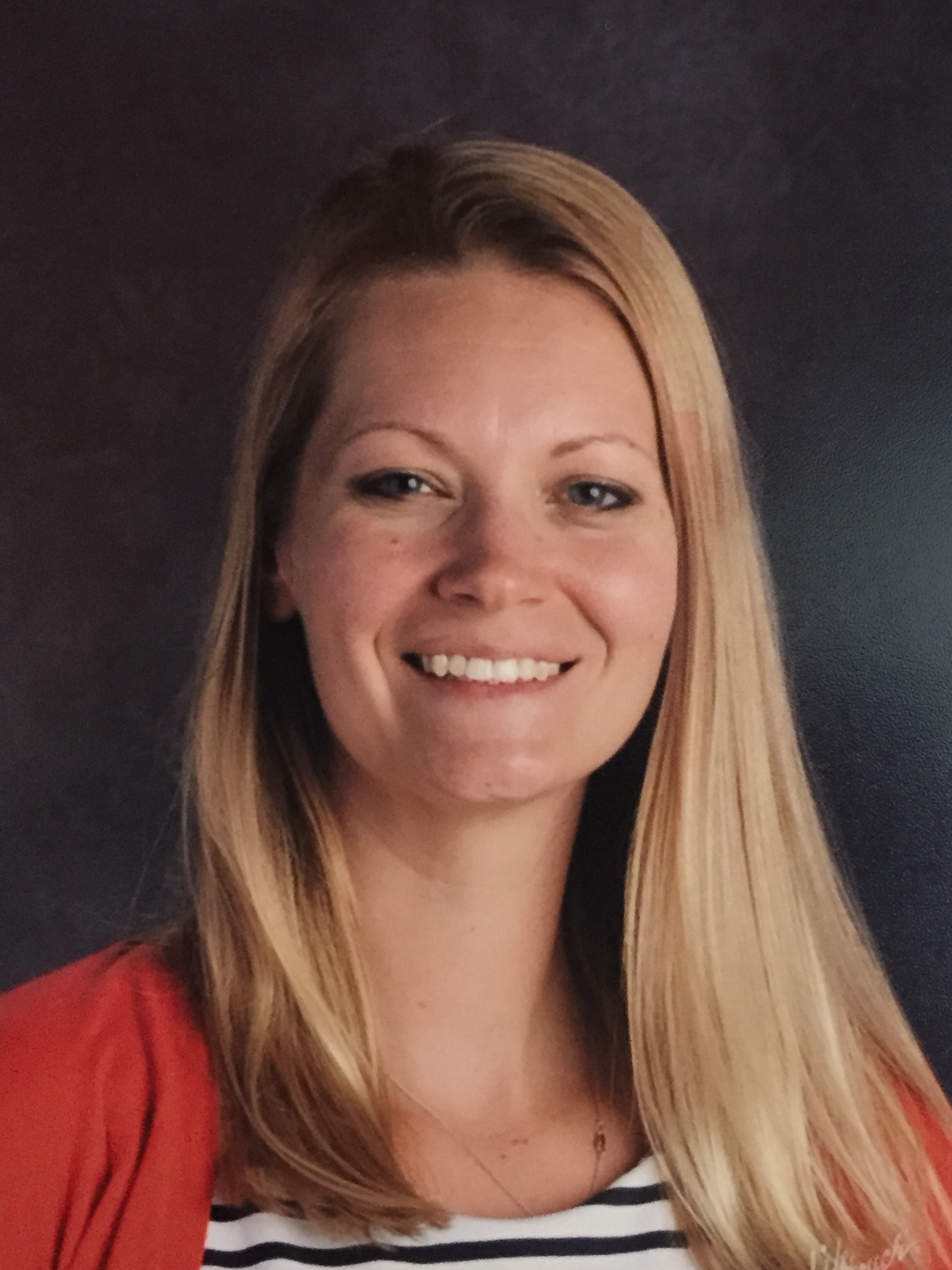 2022 Welcome 
Dr. Ashley Carpenter (conference coordinator) welcomes you to the conference, reviews the online platform, how to navigate throughout the day, previews the schedule of events and introduced you to our Exhibitors.8:30 a.m. - 9:00 a.m. (All times are Eastern)
---
Featured Speaker - Dr. Jake Michealson
9:00 a.m. - 10:00 a.m.
High IQ and autism: for better and for worse 
Autism has a complicated relationship with IQ: despite often being associated with intellectual disability, many of the gene variants associated with autism are also associated with increased educational attainment in the general population. In this talk, I will present findings from our research that show how exceptional ability often comes with specific challenges that are less prevalent in average or lower-IQ autistic individuals. I will also present research on modes of creative expression among high-achieving autistic youth, and how those modes associate with symptom patterns.
---
Breakout Session 1
10:15 a.m. - 11:15 a.m.
When LaZy Doesn't Make Sense: Revealing the Impact of Executive Skill Delays for Gifted and Twice Exceptional Learners

Cynthia Z. Hansen, M.Ed., ET/P
How does a student earn the "lazy" label? How might we dig beneath a learner's resistant behaviors to understand their struggles and their strengths? This workshop focuses on the divergent thinking styles that affect the executive skills of our twice-exceptional and creative learners. Though their production and behaviors may be similar to students with ADHD or executive skill dysfunction, the factors that hinder their productivity and sense of success may be quite different. Our discussions will reveal strength-based solutions.

Parent & Educator Session

Shift the Perspective - Behaviour Support Plans

Ley-Anne Folks, M.Ed.
Heather Lai
Behaviour support plans are a common feature in many classrooms. Unfortunately, they are often written from the point of view of the staff who need the student to change or control their own behaviour which can appear punitive to the student.  In our presentation we will show you how to shift the perspective to the student's point of view, focussing on what they need from the environment to scaffold their Executive Function skill development within the social environment of a classroom.

Optimizing Accessibility- A Different Approach To Gifted Curriculum Development

Sarah Finch Jackson
Kathryn (Kitty) Williams
Whether planning for instruction or writing district curriculum, educators generally plan instruction first and accommodations after. As districts moved into virtual instruction last summer we began reimagining how to present an engaging and accessible curriculum. In this new forum, we created a structure to meet the needs of all our advanced learners - including special populations. Using an equity and accessibility lens, we undertook the transition of our accelerated and enrichment programming to virtual learning environments.
The 2e Student's Transition to College


Patricia Costis, Ph.D.
Academic success for 2e students is due in part to their ability to operate on a level playing field, accomplished by services and accommodations in an Individualized Education Plan (IEP) or under Section 504 of the Americans with Disabilities Act (ADA). Although the 2e student's IEP services end at high school graduation, 504 Accommodations continue. This session offers tips for parents and 2e students to navigate the process of transitioning from high school to college, career, and life. We will discuss strategies to prepare 2e students to request and receive accommodations in the college setting, tips for finding the college that best meets the 2e student's particular needs, and which university staff to contact when visiting campuses and registering for classes.


Suicide Among Students with Gifts and Talents: What do we Know and How can we Prevent it?


Dr. Tracy L. Cross
This session will describe the suicidal behavior of students with gifts and talents (SWGT). It will share what are known to be factors that contribute to suicidal behavior as well as those that help prevent it. A new theory that is unique to SWGT will be shared as a means to help us guard against future suicides.


Parent & Educator Session
---
Breakout Session 2
11:30 a.m. - 12:30 p.m.
 A Roadmap to Communicating Effectively with 2e Parents: Say this; Not that

Dr. Ashley Y. Carpenter
Dr. Claire Hughes
There is little advice for educators- general, special or gifted ed.- about how to effectively communicate with parents of 2e students. 2e parents have a unique lived experience that shapes communication with schools. In this session two parents of twice-exceptional children that are also college professors of special education and gifted education share their experience on things to say and not say that support positive collaboration.

Maker Spaces - "Making" Them Gifted

Gary Saunders II, Ed.D.
Jonathan Bijur
Maker spaces offer educators the opportunity to provide 2e students with hands-on innovation that taps into creative thinking and reveals giftedness. Maker spaces reveal giftedness, particularly entrepreneurial giftedness, in students who may not be identified through testing and other identification processes. Schools and districts that recognize the opportunity of maker spaces can provide students learning opportunities and facilitate 21st century skills in a way that meets 2e students' needs. 
This is a hands on session, if you plan on attending and participating please gather some supplies ahead of time. These should be typical household items. Here are suggestions somewhat in a priority order:

cardboard, paperboard (cereal boxes)
empty toilet/paper towel rolls
scissors, box cutter, canary saw (best choice)
glue (hot glue gun preferred)
tape (duck, masking, scotch)
sticks, dowels
yogurt cups or other plastic cylindrical items
paper plates or bowls
markers, crayons and/or paints
yarn
any other expendable items... wire coat hangers, decorations, etc.

Parent & Educator Session

What Do Parents Do With Their Children's Assessment Results?

Marcy Dann, M.A., BCET
Parents may receive the results of their twice-exceptional child's psycho-educational evaluation but have varying responses. To what extent might parents understand the results? Do parents desire further clarification of the results and support to follow the list of recommendations? Continued parent education regarding the assessment results goes a long way to guide parents who are invested in supporting their child both at school and at home especially when using a strength-based, talent focused lens.

Assessing and Supporting 2e Students: Guidance for Practitioners and Families

Megan Parker Peters, Ph.D.
Assessing 2e students is no easy feat. Several assessments dedicated to highlighting these students' unique potential must be included to provide impactful recommendations. In this session, you will learn tips for choosing or requesting assessments to best fit your 2e student. Participants will also leave with recommendations and questions to ask to ensure that their 2e students are equitably assessed and are provided with accommodations to support their growth to potential.

Parent & Educator Session

Forming Relationships with 2e Students

Ley-Anne Folks, M.Ed.
Heather Lai
It is essential to establish strong relationships with twice exceptional students in the classroom. These students have often experienced negative interactions with school staff who do not understand their social-emotional or learning needs.  By developing a trusting relationship with these students educators are more likely to be effective in reaching and teaching these students.  Join us as we share strategies to forge these essential relationships.
---
Networking Lunch & Exhibitor Chats        
12:30 p.m. - 1:15 p.m.
Participants, grab your lunch, meet new people, check out our Exhibitors, and network. We will be  using Zoom breakout rooms to build your network and have some laughs.
---
Breakout Session 3
1:15 p.m. - 2:15 p.m.
College Guidance for Neurodiverse Students

Amy Estersohn
Neurodiverse students can thrive in a range of college environments provided they feel celebrated, challenged, and supported. This session will provide viewers with suggestions on what to look for in a college as well as specific colleges that may provide academic, social, and living support for neurodiverse students.

Parent & Educator Session

It is Time to Shift your Perspective on the Selection & Implementation of Accommodations for 2e Students!

Debbie Perhach
Alexis Bedingfield
Max Antunes
Join a special educator, a general educator, and a 2e college student for a presentation that provides fresh insight into accommodations for 2e learners. After hearing the unique perspectives of each of the presenters, participants will be able to understand the intent and the impact of common accommodations.  They will walk away with a framework for selecting the best accommodations for their students and learn strategies for teaching students the self-advocacy skills needed to participate fully in the accommodations selection process.

Parent & Educator Session

Neurodiversity: A thematic interdisciplinary unit for twice exceptional gifted learners

Debbie Troxclair
Claire Hughes
Twice exceptional gifted learners may experience internal emotional struggles because of the dissonance caused by high intelligence coupled with a concurrent disability. By participating in a thematic, interdisciplinary-conceptual unit, Normalcy vs. Neurodiversity, twice-exceptional middle school learners can experience opportunities for inter and/or intrapersonal development and quiet internal turmoil.

Parent & Educator Session

Developmental Coordination Disorder & Giftedness: Points for Parents and Educators Working with Parents

Ophelie Desmet
Richard Olenchak
Developmental coordination disorder (DCD) or dyspraxia often goes undiagnosed or misdiagnosed. Researchers estimate 5 to 6% of people have DCD, yet few educators are trained to recognize and serve these students, let alone assist parents, who tend also to be unaware of the implications of DCD. This session highlights the characteristics and needs of gifted students with dyspraxia or DCD and focuses on evidence-based interventions to best promote talent development among this population at school and at home.

Parent & Educator Session

Building the School Home Team to Support Twice Exceptional Learners

Ley-Anne Folks, M.Ed.
Heather Lai
Unfortunately relationships between home and school can be contentious when 2e students need supports at school. We share the insights and understandings we have developed to reduce these challenges and create a partnership between home and school. Join us as we provide strategies and share our experience building strong relationships between families and school staff.
---
Breakout Session 4
2:30 p.m. - 3:30 p.m.
Strengths & Talents Rock! Tools that Reveal Our 2e Learners at their Best

Cynthia Z. Hansen, M.Ed., ET/P
Knowing that honoring a twice-exceptional learner's strengths, interests, and talents supports their growth is the first step. Taking action to discover those strengths, interests, and talents is the next. This session will review the theory behind a strength-based, talent-focused support system for 2e learners and introduce tools that reveal their learning preferences, personality quirks, intensities, joys, interests, and family perspectives.

Parent & Educator Session

How Optimal Match Transforms the Learning Experience for Neurodiverse Learners 

Dona Matthews, PhD
Optimal Match is about identifying each child's strengths and challenges, and making sure their learning environments and demands match abilities and interests. This approach is as beneficial for kids with problems as it is for kids who are significantly advanced compared to their age peers, or who have complex learning profiles. It is based on ongoing dynamic assessment and a range of learning options. Optimal Match enlivens the teaching and learning experience, is cost-effective, inclusive, and equitable across every form of diversity.

Parent & Educator Session
1+1=3: A solution-focused approach for 2E learners

Dr. Eleonoor van Gerven
Twice exceptional students experience problems as a result of being gifted and having a learning disability (Baum, Schader & Owen 2017; Pereles, Omdal & Baldwin, 2009; Trail 2011). This results in unique social-emotional and/or behavioral problems. In this session participants will explore a solutions-focused approach for teachers, based on the concept of RtI and the involvement of the students ecological system, to use when coaching twice exceptional students.
Two Teens Use Policy Analysis to Examine the Health of a School District Gifted Program

Terry Friedrichs, Ph. D., Ed. D.
Anushka Chaudhari, Senior
Devesh Bhor, Senior
Two teens examine the financial health of the 2e-inclusive gifted program in one teen's district. Commonly used metrics are applied to various aspects of the program's financial health. Analyzed revenues include state gifted/talented (GT) monies, local GT monies, and local programmatic gifts. Expenses include gifted educators' salaries, health insurance, retirement/Social Security, instructional materials, and professional development. The teen's mentor, a 2e/gifted education policy analyst, compares outcomes to those of healthy US district
Educator Session

Reimagining Socializing for Twice-Exceptional Students

Samuel Young
Have you watched your 2e child struggle to socialize as of late? Know that you're not alone. Socializing has changed and continues to do so in the midst of this pandemic. While there are many confounding struggles that our students are facing daily, we must also recognize that socializing itself is transforming. In this session, you will discover real, actionable advice that can help your 2e child start connecting with confidence, today! We will review 10 tips for supporting socializing.  Additionally, those who stay until the end will receive FREE BONUS resources to further student and parent growth at home!
---
Exhibitor & Speaker Chats
3:45 p.m. - 4:30 p.m.
---
Finale Keynote Speaker - Dr. Susan Baum
4:30 p.m. - 5:30 p.m.
Five Key Pieces to the 2e Puzzle

I have spent over four decades studying bright kids who learn differently. Their stories provide much insight into what we now identify as critical in helping them thrive.  I will describe five key factors for Program Development  that assure  2e friendly environments where bright and quirky kids can flourish.