2022 Friday Sessions & Descriptions
Friday, February 25, 2022
 
2022 Welcome 
8:30 a.m. - 9:00 a.m. (All times are Eastern)
Dr. Ashley Carpenter (conference coordinator) welcomes you to the conference, reviews the online platform, how to navigate throughout the day, previews the schedule of events and introduced you to our Exhibitors.
---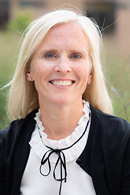 Keynote Speaker - Megan Foley-Nicpon, Ph.D.
9:00 a.m. - 10:00 a.m.
Translating Research into Practice: What Do We Know about Twice-Exceptional Learners?
The term "twice-exceptional" is becoming increasingly mainstream; a recent Google search produced 171,000,000 results! But what about the research – do we know enough about how to help this population of learners? In this presentation, I will present what the research findings say (and do not say) about twice-exceptional students. I will focus on how to maximize their potential while accommodating for their behavioral, psychological, and/or social challenges in home and educational settings.
---
Breakout Session 1
10:15 a.m. - 11:15 a.m.
Help! I teach 2e learners in my school, and I still don't have all the answers!


Holly A. Kincaid, MA
Cynthia Z Hansen, M.Ed, ET/P
How can we implement best practices for gifted children while we are faced with so many challenges in our ever-changing world? This interactive session will consider the benefits learned while teaching online as we connect research to practice and seek to serve diverse families and students. Participants will leave with specific tools and strategies to efficiently create programming for 2e learners that reaches each unique learner to help develop their strengths, talents, and interests.


Differentiation Squared: moving towards holistic embodied education of 2e learners


Lin Lim, Ph.D.
Rashmii Mahendra
2e learners that struggle to perform academically are often misunderstood for being lazy or willful. Dual-differentiation strategy has been used successfully for 2e learners. This session provides the foundational understanding of dual differentiation and builds upon it towards the idea of "differentiation squared" where cognitive diversity intersects with larger socio-economic-cultural diversity, creating exponential complexities for socio-cultural diverse 2e learners.


Parent & Educator Session

Non-negotiables in the Learning Environment for Twice-exceptional Learners


Marcy Dann, M.A., BCET
Educators who create learning environments must consider the intellectual, social, creative, emotional, and physical non-negotiable needs in the classroom that support the joyful learning experiences of twice-exceptional learners.


Parent & Educator Session

Got (2e) Kids: Now What? Building a Twice-Exceptional Program in the Public SchoolIntroduction to Twice-Exceptionality (2e)

Sarah Finch Jackson
So your school system is finally recognizing the existence of 2e kids - that's awesome! Now, how are you supposed to support them? Parents want all the trappings of a private school, but you are a public school system with lots of good intentions and probably zero budget. Plus, you have the added bonus of changing mindsets around the purpose of "special education." Great - so where do you start?


Instructional design for 2e Learners: The Bridges Four Pillars


Susan Baum, Ph.D.
Those involved with 2e kids agree that attention needs to be more strength-based than deficit focused. However few have an understanding about what that means. In this session I will review the Bridges Model of the Four Pillars of Strength-based, Talent-focused instruction. There will be time for discussion and questions.


Parent & Educator Session
---
Breakout Session 2
11:30 a.m. - 12:30 p.m.
The Ups and Downs of Parenting Your Twice-Exceptional Child

Dr. Megan Nicpon-Foley
Any parent of a twice-exceptional child knows that each day is an adventure! In this presentation, I will discuss the gifts and challenges that accompany parenting and twice-exceptionality. I will summarize what the research says works (and does not work) when interacting with school personnel, implementing home-based strategies, and facilitating your child's development through elementary, middle, high school, and beyond. There will be time for question and answer at the end.

"They're All Going to Find Out I'm a Fraud!"  Combatting Impostor Syndrome in the Gifted Brain

Dr. Matt Zakreski
Impostor Syndrome is a psychological phenomenon that causes people to doubt their accomplishments and fear being "discovered" as a fraud. It is very common within the gifted and twice-exceptional populations and has seriously negative impacts.  This session will explore the maintaining factors of this Syndrome and outline strategies to undo it.

Parent & Educator Session

Supporting Growth Beyond the Grade: Promoting Psychosocial Skills for Twice-Exceptional Students

Dr. Megan Parker Peters
Emily Mofield, Ed.D.
When supporting twice-exceptional students, it is important to leverage their strengths to support individual growth and actualization. Achievement is affected by a number of factors, including motivation and the match between student needs and the classroom environment. In this session, presenters will introduce and model practical interventions to address underachievement, enhance motivation, and develop resilience among 2e students, including those from culturally, linguistically, and economically diverse backgrounds.


Parent & Educator Session

The What, Why and How of Executive Functioning for Gifted and 2e Students

Julie F. Skolnick, M.A., J.D.
The goals of this presentation are to educate teachers and parents about: Executive Functioning (EF) skills; How EF challenges present in gifted/2e students; Why EF challenges present in gifted/2e students, and Best practices for addressing executive functioning challenges in the classroom and the home.

Parent & Educator Session

NEST! guiding framework: Visualizing the 2e learner-educator success.

Lin Lim, Ph.D.
Complexities of a being 2e and a learner are illustrated through accessible ways, followed by neuroscience knowledge related to learning, and the learning-development relationships. NEST! framework components and applications are explained and illustrated through comparative case studies. NEST! is based on the synthesis of interdisciplinary theories and concepts from neuroscience, strength-based, embodiment, technology, and a complex dynamic systems perspectives.

Parent & Educator Session
---
Networking Lunch & Exhibitor Chats     
12:30 p.m. - 1:45 p.m.
Participants, grab your lunch and meet some new people, check out our Exhibitors, and network. We will be using Zoom breakout rooms to build your network and have some laughs.
---
Session 3 - Featured Speakers
1:15 p.m. - 2:15 p.m.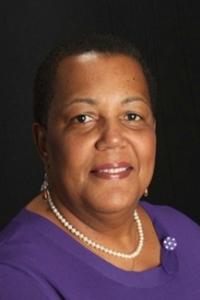 3E: Navigate multiple worlds as culturally diverse multi-exceptional learners
Joy Lawson Davis, Ed.D.
During this session, the presenter will discuss the construct of intersectionality as related to twice exceptional learners from culturally diverse backgrounds. These multi-exceptional learners are challenged in schools as they are often misunderstood, misdiagnosed, overlooked, and too often become disenfranchised. To effectively nurture, teach and advocate for these exceptional learners, educators need to fully understand their psychosocial, intellectual, familial, and academic needs. The presenter will focus attention on their multiple worlds and provide specific strategies for educators working with these students and their families. 
Creating a Neurodiversity-Affirming Classroom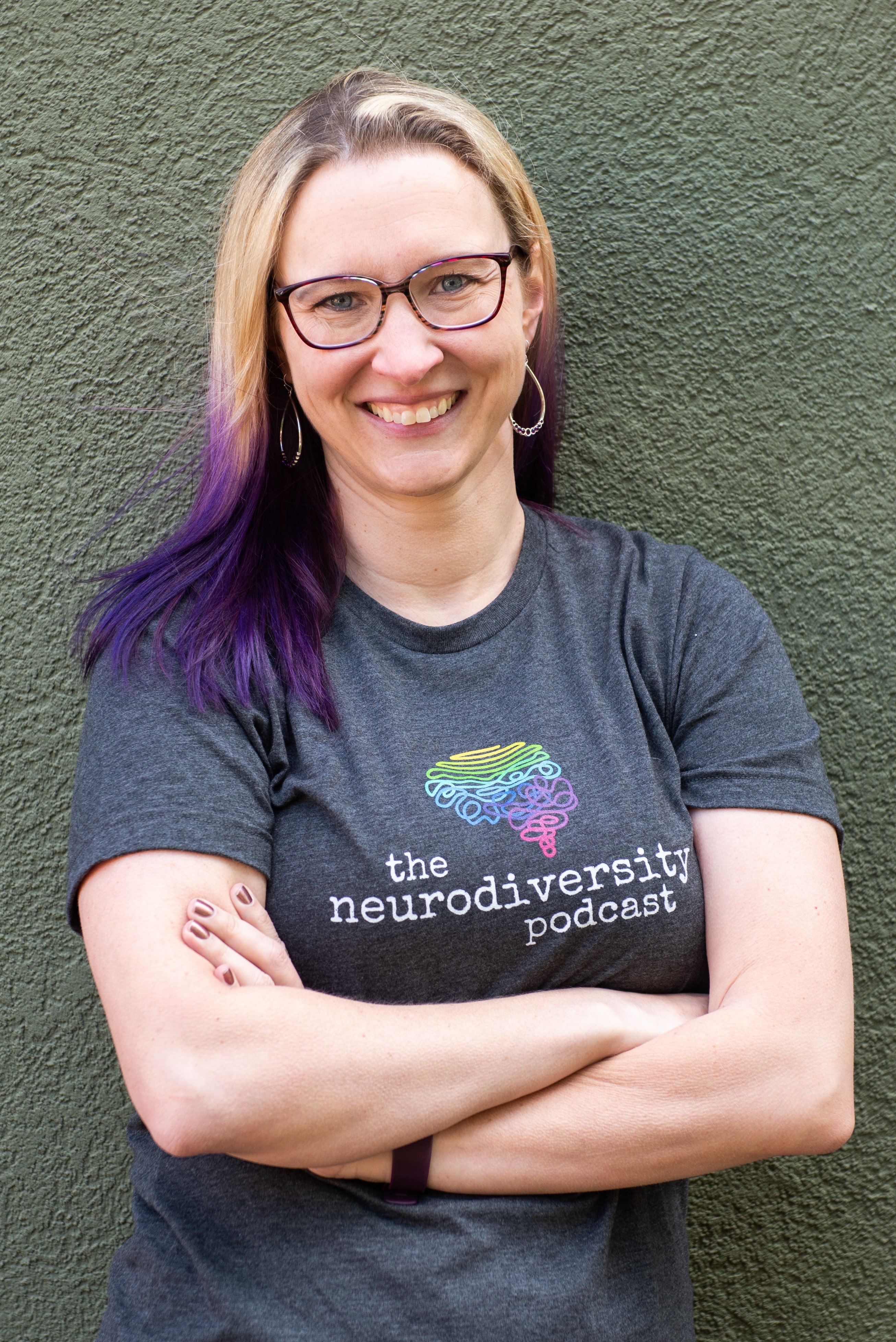 Emily Kircher-Morris, M.A., M.Ed., LPC
A neurodiversity-affirming classroom embraces the uniqueness of 2e learners, is unafraid to talk about neurodiversity, and encourages self-advocacy. In this session, Emily talks about what we can do to support 2e learners from identifying and breaking down the systemic barriers in schools that create difficulties for 2e learners to providing accommodations and skill-building directly to students in the areas where they need it most.
---
Breakout Session 4
2:30 p.m. - 3:30 p.m.
Ad Astra: Getting started with strength-based strategies for success

Abby Kirigin
Do you have a twice exceptional student or child who is underperforming in school? Let's help them get their light back! A happy and engaged student is one who will take on challenges. In this workshop we will identify strategies for building confidence, self-esteem, and self-efficacy by providing opportunities for individuals to show and grow their strengths, learning ways to tease apart the conceptual content goals from the challenges in expression, and integrating strength-based strategies into everyday classroom life.

Leveraging Positive Niche Construction to Support 2e Learners:  A Case Study of Octavia E. Butler

Callie Turk
Being Black and dyslexic in the 20th century presented many obstacles for Octavia E. Butler, the first science fiction writer to earn a MacArthur Foundation "Genius" Fellowship. We will explore a case study of Butler's experiences using Dr. Thomas Armstrong's model of positive niche construction to understand how to create niches to support talent development. Attendees will walk away with a model they can use to help 2e children grow their strengths, persist in their dreams, and fulfill their vision of greatness.

Parent & Educator Session

They Just WON'T DO IT: How to Help Your Neurodiverse Kids get Unstuck

Dr. Matt Zakreski
One of the hardest things about working with gifted/2e students is their refusal to participate in activities. These refusals can be incredibly frustrating for teachers, parents, coaches, and mental health professionals and often result in significant conflict between the student and their systems.  Understanding how and why gifted/2e individuals get "stuck" allows for meaningful and empathetic engagement around these behaviors, which raises the likelihood of the students attempting and completing their work. 

Parent & Educator Session

Helping Twice-Exceptional Kids Manage 'All the Feels'

Emily Kircher-Morris, M.A., M.Ed., LPC
Processing and managing emotions is hard for even the most level-headed of us. For twice-exceptional kids and teens, dealing with "all the feels" can be exhausting. The skills needed to develop emotional regulation can be developed over time with guidance and compassion from parents and educators. Emily will break down a 4-step process of emotional regulation so we can help 2e kids find healthy ways to manage their emotions.


Parent & Educator Session 

Best Practice in Identifying and Serving Twice Exceptional Students: A State Perspective

Michael Demczyk
Maria Lohr
Jeffrey Shoemaker
This session will provide participants with an overview of the needs and characteristics of twice exceptional students. Participants will also be introduced to best practice strategies and suggestions for meeting the unique needs of these students as seen from one state's perspective.
---
Exhibitor & Speaker Chats
3:45 p.m. - 4:30 p.m.
---
Breakout Session 5
4:30 p.m. - 5:30 p.m.
Gifted learners with Dyscalculia

Dr. Eleonoor van Gerven
In this session, we explore the effects of flaws in the instructional strategies that may cause severe problems with maths, and we provide strategies to prevent and remediate problems with math's in a pre-diagnostic stage. This process helps to determine if a learning disability or systemic influences cause mathematical problems. A strength-based and talent-focused approach is presented.

Navigating the Complexities of Asynchrony: A Guide to Meeting your Children Where They Are

Dr. Matt Zakreski
It has been said that every gifted/2e kid feels like five different children rolled into one. This sensation, which is commonly experienced by teachers, parents, and mental health professionals who work with gifted/2e children, is best understood that developmental asynchrony in the real world.  Neurodiverse individuals develop asynchronously, whereas their various domains of functioning will mature at different rates to different levels.  This reality can make meeting the needs of the gifted/2e very challenging in and outside of school. 

Parent & Educator Session





Project-based learning & Design Thinking: Antidotes to Perfectionism

Jade Ann Rivera
Gifted and Twice-exceptional students are known for struggling with anxiety and perfectionism. Project based learning and Design Thinking strategies are two powerful pedagogical approaches educators can use to support students while they learn to overcome these struggles. In this informative workshop educators of all kinds will walk away with tools and techniques for engaging students in deep, meaningful learning. In turn, inspiring them to push beyond their anxiety and perfectionism and embrace exploration and experimentation.

What We Learned After A Summer College Program for Twice Exceptional High School Students with ASD

Nicholas W. Gelbar, Ph.D.
Increasing numbers of academically talented students with autism spectrum disorder (ASD) are attending college. But little support is available for these students in high school to prepare them for college, and research indicates that many do not successfully complete college. Project 2eASD ran a three-week summer program for 25 academically talented high school students with ASD in the summer of 2021. The results of this program will be shared with an emphasis on practical implications for parents and high school teachers.
---
Social Hour - 6:30 - 8:00 p.m.
Join us after dinner to socialize with other attendees you met at the conference.
---