David P. Jones
Alumnus - Ph.D. in Educational Policy, Planning and Leadership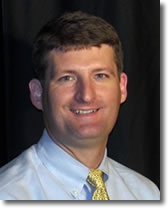 Current Position:
Vice President for Student Affairs and Enrollment Management at Minnesota State University, Mankato.
Jones on the Higher Education Program:
"What I found most important to me was the professors' ability to personalize my experience. The faculty recognized that every student has unique research and career interests, so they personalized the classroom as well as the curriculum to maximize the student's experience. The lessons I learned, discussions I had, and support I received led to publications and awards during my studies and continue to serve me well into my career. I believe the Higher Education Program at the College of William and Mary truly provides a premier student-centered graduate experience."